Our Services
Our Duct Cleaning & Furnace Maintenance Services
PURAIR® 
CERTIFICATION PROGRAM
LET CUSTOMERS KNOW THEY'RE BREATHING CERTIFIED PURAIR®
The PURAIR® Certification Program is designed to give building occupants peace of mind, knowing that they are in a clean air environment. To become PURAIR® Certified, a building maintenance team must show a commitment to providing the cleanest indoor air quality possible.
This includes clean air ducts, scheduled filter maintenance using a minimum Merv 8 filter, IAQ testing, and properly maintained equipment.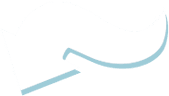 ENTER POSTAL CODE
Enter your postal code to book your appointment online now!
Use Promotion Code "SAVE10"
or call us today to speak to a live Modern PURAIR® Customer Care Agent:
800-996-3878
INCLUDED IN THE PURAIR®
 

CERTIFICATION IS:
A commitment letter stating we both commit to the PURAIR®

 

Certified program to promote clean indoor air including clean duct work, scheduled filter changes, and IAQ testing.
3rd party recognition as a PURAIR®

 

Environment
PURAIR®

 

Certified adhesive door logos
Printed Posters, pamphlets and index cards available
We will list your business through Google as a clean air provider in your area so when guest search for clean air rooms and other associated keywords, your business will automatically be listed as an option
Create a viral network campaign using groups such as Twitter, Leadvine and Facebook to promote your PURAIR®

 

Certification.
You can promote your certification to show current and potential occupants your commitment to providing clean indoor air.
FAQ'S ABOUT OUR
FILTER MAINTENANCE PROGRAMS
DO I NEED MY FURNACE AND AIR DUCTS CLEANED? IF SO, WHEN?
The answer to this question is yes! Generally, the average residential home should have their HVAC system cleaned every 2-3 years. This includes new homes as well. New home HVAC systems usually contain post construction debris and chemical contaminates which then, is distributed throughout your air duct system and released into your indoor air. Older homes usually contain dirty and dusty furnace filters, duct registers, stagnant dust holding odors and constant dust build-up throughout your home. These are all just a few a signs indicating your HVAC systems needs to be cleaned.
WHAT ARE THE BENEFITS OF A CLEAN HVAC SYSTEM AND WILL THIS IMPROVE THE QUALITY OF MY INDOOR AIR?
Yes. Maintaining a clean HVAC system and providing proper filtration control (PUR CURx® filters and treatment using PUR CURx® ultraviolet lights) will reduce the risk of airborne contaminants in your home and will provide a clean PUR AIR environment.
HOW LONG DOES IT TAKE TO CLEAN MY HVAC SYSTEM?
From the time our friendly certified technicians meet and greet you, they will begin a walk through your home identifying the size and structure of you HVAC system. A quote will then be determined based on type of home, accessibility of the duct system and number of furnaces. Generally, an average size home will take approximately 2 – 2 1/2 hours to complete.
FURNACE AND AIR DUCT CLEANING
We have developed an exclusive PUR CURx® Contact Cleaning Scrub System that actually scrubs all 4 sides of your duct system.

INDOOR AIR QUALITY TESTING
We spend an average of 90% of our time inside, and your home might contain air pollutants that may be hazardous to our health.

DRYER VENT CLEANING
Dryer fires are more common than chimney fires. Reduce the risk with frequent dryer vent cleaning.

AIR PURIFICATION
Provide your family with the clean air using our HEPA Filters and Germicidal UVC/UVV Light technology

AIR DUCT CLEANING
All four sides of the ductwork are thoroughly scrubbed clean, thanks to our trademarked PUR CURx® Contact Cleaning Scrub System.

FILTER MAINTENANCE PROGRAM
A Filter Maintenance Program Designed To Best Fit Your Needs. Filters need to be properly selected and maintained to function properly.

DRYER VENT CLEANING
Dryer fires are more common than most people think. Mitigate the risk by cleaning vents often.

COIL CLEANING
Modern PURAIR® Offers the most cost-effective HVAC equipment evaluation, coil cleaning, filter maintenance, and IAQ solution with our industry leading 30 day satisfaction guarantee.

AIR PURIFICATION
Provide your commercial building occupants with the clean air using our HEPA Filters and Germicidal UVC/UVV Light technology

INDOOR AIR QUALITY TESTING
On average, 90% of our time is spent indoors. If your business's air contains pollutants or allergens, how is this affecting your life?
© 2021 Copyright - Modern PURAIR®. All rights reserved.