Home Dryer Vent Cleaning
Protect Your Home & Prevent Dryer Fires
RESIDENTIAL DRYER VENT & DUCT SERVICES
ENSURE YOUR HOME IS PROTECTED FROM PREVENTABLE DRYER FIRES
Dryer fires are more of a risk today than chimney fires. The most common cause of dryer fires is neglecting to clean and clear the dryer vents. Over time dryer vents build with material preventing proper ventilation, allowing heat to build and eventually causing it to ignite.
The best prevention and protection is ensuring your dryer vents are cleaned by the experts regularly. The frequency of required cleaning will vary depending on levels of use and layout of the duct work. Do not wait for disaster to strike. Ensure you and your family are protected from dryer fires with the professionals from Modern PURAIR®.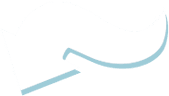 ENTER POSTAL CODE
Enter your postal code to book your appointment online now!
Use Promotion Code "SAVE10"
or call us today to speak to a live Modern PURAIR® Customer Care Agent:
800-996-3878
WHEN TO HAVE YOUR HOME'S DRYER VENTS CLEANED
Early detection of lint build up can prevent dangerous dryer fires from happening. Some of the signs that might indicate your dryer vents need to be cleaned are:
Clothes are taking a long time to dry or possibly not drying at all
Excessive moisture buildup in your laundry room resulting in a high level in condensation (water dripping from your walls)
A burning smell occurs when running your dryer
Dryer vents should be cleaned annually depending on the length of the vents and duct work itself. Lint build up will vary for each system so keeping a close eye for warning signs is important. Contact us if you are unsure or believe your dryer vents need cleaning.
DRYER VENT
CLEANING FAQ'S
HOW FREQUENTLY SHOULD YOU HAVE YOUR DRYER EXHAUST VENT CLEANED?
Dryer exhaust vents should be professionally cleaned at least once a year depending on the size of the household and dryer usage. According to the US Fire Administration, 2,900 dryer fires are reported each year and cause an estimated 5 deaths, 100 injuries, and $35 million in property loss.
WHY DO YOU NEED TO HAVE YOU DRYER VENT CLEANED?
Lint from your dryer gets past the filter and into the exhaust vent. That lint gets trapped along the way out of the building and over time it creates a dam that will continue to trap more and more lint. This causes the dryer to overheat, creating a fire hazard.
HOW DO YOU KNOW IF YOU NEED TO HAVE YOUR DRYER VENT EXHAUST CLEANED?
You should have your dryer exhaust vent cleaned on an annual basis. If clothes are not drying as they should, a burning smell appears when running the dryer, or you notice lint build-up on the exhaust vent, there is a strong chance you need your vents cleaned.
HOW MUCH LINT IS ACTUALLY TRAPPED INSIDE THE EXHAUST VENT?
It depends on how much the dryer is used, the distance of duct work from the dryer to the outside of the building, and when the last time it was cleaned. You will most likely be shocked at how much is actually trapped in there.
FURNACE AND AIR DUCT CLEANING
We have developed an exclusive PUR CURx® Contact Cleaning Scrub System that actually scrubs all 4 sides of your duct system.

INDOOR AIR QUALITY TESTING
We spend an average of 90% of our time inside, and your home might contain air pollutants that may be hazardous to our health.

DRYER VENT CLEANING
Dryer fires are more common than chimney fires. Reduce the risk with frequent dryer vent cleaning.

AIR DUCT CLEANING
All four sides of the ductwork are thoroughly scrubbed clean, thanks to our trademarked PUR CURx® Contact Cleaning Scrub System.

FILTER MAINTENANCE PROGRAM
A Filter Maintenance Program Designed To Best Fit Your Needs. Filters need to be properly selected and maintained to function properly.

DRYER VENT CLEANING
Dryer fires are more common than most people think. Mitigate the risk by cleaning vents often.

COIL CLEANING
Modern PURAIR® Offers the most cost-effective HVAC equipment evaluation, coil cleaning, filter maintenance, and IAQ solution with our industry leading 30 day satisfaction guarantee.
CERTIFICATION PROGRAM
Let customers know they're breathing certified PURAIR® with Modern PURAIR® Certification Program.

INDOOR AIR QUALITY TESTING
On average, 90% of our time is spent indoors. If your business's air contains pollutants or allergens, how is this affecting your life?