Our Services
Our Duct Cleaning & Furnace Maintenance Services
FILTER MAINTENANCE
PROGRAMS
A FILTER MAINTENANCE PROGRAM DESIGNED TO BEST FIT YOUR NEEDS
If filters are not properly selected and maintained, a build-up of dirt in coils and ducts can encourage the growth of microorganisms. Filters that are clogged with dirt restrict the flow of air through the HVAC system. If filters "blow out" or do not fit properly, they can allow the passage of unfiltered air. Dirt can accumulate on coils, creating a need for more frequent cleaning and reducing the efficiency of the heating and/or cooling plant. It is much less expensive to trap dirt with properly maintained filters than to remove it from ductwork, coils, fan blades, and other HVAC system components or the building interior.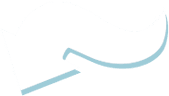 ENTER POSTAL CODE
Enter your postal code to book your appointment online now!
Use Promotion Code "SAVE10"
or call us today to speak to a live Modern PURAIR® Customer Care Agent:
800-996-3878
GIVE US A CALL AND WE WILL DISCUSS A SCHEDULE THAT WILL BEST FIT YOUR NEEDS.
Modern PURAIR® can help design a scheduled filter maintenance program in Western Canada to best fit your needs and offer a single source for you to purchase filters and/or have them installed by our certified technicians. We use a minimum Merv 8 high efficiency filter and provide several other higher rated options. Merv 11 and 13 filters are available upon request.
FAQ'S ABOUT OUR
FILTER MAINTENANCE PROGRAMS
HOW OFTEN SHOULD A FURNACE FILTER BE REPLACED?
Your furnace filter should typically be replaced every three months but this can vary based on the conditions in the home.  When a filter becomes clogged it will restrict air flow to the furnace causing strain on the furnace which could damage it resulting in costly repairs.
WHAT IS THE DIFFERENCE BETWEEN THE VARIOUS FURNACE FILTERS?
Furnace filters are rated using the minimum efficiency reporting value (MERV). MERV ratings go from 1 to 16. Furnace filters with a high MERV rating will remove more from the air.
CAN YOU JUST USE ANY FURNACE FILTER?
Well, that is up to you.  However, keep in mind that having a poorly performing furnace filter can cause the air in your home to be more contaminated, it will also reduce the lifespan of your furnace and reduce the energy efficiency of your furnace.
FURNACE AND AIR DUCT CLEANING
We have developed an exclusive PUR CURx® Contact Cleaning Scrub System that actually scrubs all 4 sides of your duct system.

INDOOR AIR QUALITY TESTING
We spend an average of 90% of our time inside, and your home might contain air pollutants that may be hazardous to our health.

DRYER VENT CLEANING
Dryer fires are more common than chimney fires. Reduce the risk with frequent dryer vent cleaning.

AIR PURIFICATION
Provide your family with the clean air using our HEPA Filters and Germicidal UVC/UVV Light technology

AIR DUCT CLEANING
All four sides of the ductwork are thoroughly scrubbed clean, thanks to our trademarked PUR CURx® Contact Cleaning Scrub System.

FILTER MAINTENANCE PROGRAM
A Filter Maintenance Program Designed To Best Fit Your Needs. Filters need to be properly selected and maintained to function properly.

DRYER VENT CLEANING
Dryer fires are more common than most people think. Mitigate the risk by cleaning vents often.

COIL CLEANING
Modern PURAIR® Offers the most cost-effective HVAC equipment evaluation, coil cleaning, filter maintenance, and IAQ solution with our industry leading 30 day satisfaction guarantee.

AIR PURIFICATION
Provide your commercial building occupants with the clean air using our HEPA Filters and Germicidal UVC/UVV Light technology

INDOOR AIR QUALITY TESTING
On average, 90% of our time is spent indoors. If your business's air contains pollutants or allergens, how is this affecting your life?
© 2021 Copyright - Modern PURAIR®. All rights reserved.