Modern PURAIR®
 

News
The latest news and helpful tips about Air Health.
Do You Have What it Takes to Be a Successful Modern PURAIR® Franchise Owner?
Modern PURAIR® is a proven franchise model backed by years of practical experience.  Don and Lane Martin, Modern PURAIR Co-Founders continue to operate the indoor air quality business they operated before starting the Franchise System.  This gives Modern PURAIR Head Office a direct finger on the pulse of the business.  We know what works and what doesn't work because we've worked in the business for many years and continue to do so.  This experience is complimented by all of the other existing franchise owners in the Modern PURAIR brand today.
Through this experience, we've determined that there are four key traits that are required to be a successful Modern PURAIR Franchise Owner.
Tenacity
Meriam Webster defines tenacious as "persistent in maintaining, adhering to, or seeking something valued or desired."
As a Franchise Owner, your effort directly drives the success of the business.  Are you someone that is ready to work harder than you ever have for the next 2-3 years?  This means that you probably aren't going to be taking many vacations – with the exception of our Annual Conference (Which includes incredible learning and development mixed in with some vacation style fun) – for the next couple of years until the business gets off the ground.
Sales and marketing aptitude
You don't need to have experience in sales and marketing, but you do need to have the aptitude for it or ability to do it.  This is critical because Modern PURAIR is a sales business.  This isn't a fast food franchise where you open up your doors and sit back hoping people come into your shop.  This is a business where the less time you spend at your office or behind your desk, the better.  You need to be out in your community networking and spreading the word about your business daily.
Appreciation for systems
Modern PURAIR is a systems and customer service business that happens to provide indoor air quality services.  We have proven systems that we have developed based on past failures.  We've purpose built these systems to prevent future failure and ensure the highest possible total customer experience.  In order to be successful with a Modern PURAIR Franchise, you need to be someone who appreciates following proven systems for success.
A Passion for Customer Service
At Modern PURAIR, we are all about the full customer experience and truly leaving our customers Wowed.  Unlike traditional businesses in our industry that are purely focused on completing the task, at Modern PURAIR, we instead focus on the total customer experience.  Does the idea of building a team to WOW your customers day in and day out make you excited? 
If you think you have these four qualities, we would love to talk to you.  Click here to register for a 30 minute online information session where you will join others from across Canada who are interested in discovering more about the opportunity.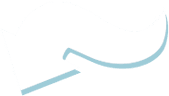 ENTER POSTAL CODE
Enter your postal code to book your appointment online now!
Use Promotion Code "SAVE10"
or call us today to speak to a live Modern PURAIR® Customer Care Agent:
800-996-3878
REVIEWS ★★★★★ Call Toll Free:1 (800) 996 3878Modern PURAIR® News The latest news and helpful tips about Air Health.Consumers looking for the highest level of home air quality are turning to Modern PURAIR's whole home air purification systems.  These systems are...
FURNACE AND AIR DUCT CLEANING
We have developed an exclusive PUR CURx® Contact Cleaning Scrub System that actually scrubs all 4 sides of your duct system.

INDOOR AIR QUALITY TESTING
We spend an average of 90% of our time inside, and your home might contain air pollutants that may be hazardous to our health.

DRYER VENT CLEANING
Dryer fires are more common than chimney fires. Reduce the risk with frequent dryer vent cleaning.

AIR PURIFICATION
Provide your family with the clean air using our HEPA Filters and Germicidal UVC/UVV Light technology

AIR DUCT CLEANING
All four sides of the ductwork are thoroughly scrubbed clean, thanks to our trademarked PUR CURx® Contact Cleaning Scrub System.

FILTER MAINTENANCE PROGRAM
A Filter Maintenance Program Designed To Best Fit Your Needs. Filters need to be properly selected and maintained to function properly.

DRYER VENT CLEANING
Dryer fires are more common than most people think. Mitigate the risk by cleaning vents often.

COIL CLEANING
Modern PURAIR® Offers the most cost-effective HVAC equipment evaluation, coil cleaning, filter maintenance, and IAQ solution with our industry leading 30 day satisfaction guarantee.

AIR PURIFICATION
Provide your commercial building occupants with the clean air using our HEPA Filters and Germicidal UVC/UVV Light technology

INDOOR AIR QUALITY TESTING
On average, 90% of our time is spent indoors. If your business's air contains pollutants or allergens, how is this affecting your life?
© 2021 Copyright - Modern PURAIR®. All rights reserved.