Modern PURAIR®
 

News
The latest news and helpful tips about Air Health.
The Steps to Becoming a Modern PURAIR® Franchise Owner
So, you have decided that you want to start your own business.  You are ready to be your own boss, set your own hours, and most importantly start building your own empire.  You want to join a Franchise System to give you a proven model and playbook for success that comes with support from both the Franchisor and Franchise Owner Peers. 
You may be wondering what the steps would be for you to open a Modern PURAIR Franchise.  Below is a general overview of what you should expect in the steps in the process:
Step 1 – Introductory Call

The first step in the process is having a casual telephone conversation with one of our Franchise Development Managers.  In this conversation, we'll find out a bit about you and what you are looking for in a business and you'll get the opportunity to ask some questions about the franchise business.  Click here to schedule that call now.
Step 2 – Market Research and Competitive Analysis

We will set you up with the tools that you can use to do market research and a competitive analysis in the market you are considering opening a franchise in.  You will send us your homework and we will review together on a call.
Step 3 – Getting to Know You Questionnaire

We will provide you with a Getting to Know You Questionnaire that you can fill out to tell us a bit more about yourself, why Modern PURAIR is of interest to you, and what we could expect from you as a Franchise Partner.
Step 4 – Franchise Disclosure Document

We will provide you with a Franchise Disclosure Document that will give you full disclosure of our Franchise System.  You will see all of the requirements of being a Franchise Owner, the associated fees, as well as contact information for Franchise owners so that you can connect with them to find out what it is like to be a Franchise Owner.
Step 5 – Budgeting

We will provide you with a tool that will help you to put together your budget and financial forecast for the business.
Step 5 – Final Interview

We will invite you to the Vent Box (our Head Office), located in Kelowna, British Columbia for your final interview.  This interview runs for 1.5 days where you will spend time in our boardroom and in the field watching Modern PURAIR Technicians performing the job on real live jobs so that you can get a sense of what the work looks like.  We'll also get together for a casual dinner so that we can get to know each other a bit better away from an office environment.
Step 6 – Franchise Agreement
If you pass the Final Interview and are selected to be a Modern PURAIR Franchise Owner, you will receive the final Franchise Agreement that includes your exclusive territory.  You will transfer the required funds.  (Assuming you have a good credit score, we can introduce financing options that may be able to help you out with this).
Step 7 – Equipment and Sprinter Order

You will place your order for your first Modern PURAIR Sprinter(s), Equipment, and Supplies 90 days before opening date.
Step 8 – New Franchise Partner Orientation
You will get rolling with your new Franchise Partner Orientation through our online training portal that will walk you through all of the steps and processes that you need to complete in preparation for your business launch.  The finale of this process will be your new franchise orientation that takes place at The Vent Box (our Head Office).
Step 9 – Business Launch

Its time to get busy building your business!
Ready to Take the First Step?
When you are ready to take the first step and have a casual telephone conversation with one of our Franchise Development Managers, click here to request a call.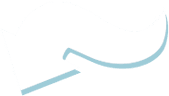 ENTER POSTAL CODE
Enter your postal code to book your appointment online now!
Use Promotion Code "SAVE10"
or call us today to speak to a live Modern PURAIR® Customer Care Agent:
800-996-3878
REVIEWS ★★★★★ Call Toll Free:1 (800) 996 3878Modern PURAIR® News The latest news and helpful tips about Air Health.Consumers looking for the highest level of home air quality are turning to Modern PURAIR's whole home air purification systems.  These systems are...
FURNACE AND AIR DUCT CLEANING
We have developed an exclusive PUR CURx® Contact Cleaning Scrub System that actually scrubs all 4 sides of your duct system.

INDOOR AIR QUALITY TESTING
We spend an average of 90% of our time inside, and your home might contain air pollutants that may be hazardous to our health.

DRYER VENT CLEANING
Dryer fires are more common than chimney fires. Reduce the risk with frequent dryer vent cleaning.

AIR DUCT CLEANING
All four sides of the ductwork are thoroughly scrubbed clean, thanks to our trademarked PUR CURx® Contact Cleaning Scrub System.

FILTER MAINTENANCE PROGRAM
A Filter Maintenance Program Designed To Best Fit Your Needs. Filters need to be properly selected and maintained to function properly.

DRYER VENT CLEANING
Dryer fires are more common than most people think. Mitigate the risk by cleaning vents often.

COIL CLEANING
Modern PURAIR® Offers the most cost-effective HVAC equipment evaluation, coil cleaning, filter maintenance, and IAQ solution with our industry leading 30 day satisfaction guarantee.
CERTIFICATION PROGRAM
Let customers know they're breathing certified PURAIR® with Modern PURAIR® Certification Program.

INDOOR AIR QUALITY TESTING
On average, 90% of our time is spent indoors. If your business's air contains pollutants or allergens, how is this affecting your life?