Modern PURAIR®
 

News
The latest news and helpful tips about Air Health.
How to Finance The Purchase of Your Franchise
The Modern PURAIR® business continues a trend of strong growth year after year.  Modern PURAIR Franchises are consistently the highest rated service providers and are the obvious choice for consumers seeking the service.  Modern PURAIR Franchises grow their revenue at an average rate of >30% year over year.  In simple terms, this growth rate means that on average, Modern PURAIR Franchises are doubling their revenue every three years.
Some of the reasons entrepreneurs find the Modern PURAIR opportunity so appealing include:
A proven model for success based on many years of experience

Low startup investment requirement

Low staffing requirement

High level of support from The Franchisor
Something that people are often surprised about is that you don't always need to pay upfront cash to open a Modern PURAIR Franchise.  Depending on your credit score and financial situation, there may be finance options available that would allow you to finance much of the associated startup costs.
Modern PURAIR's low startup investment requirements, in conjunction with our PURAIR Sprinter Rental Program make it very affordable to get into the business and grow quickly.
For more information on starting a Modern PURAIR Franchise or to discover more about the finance options, click here to schedule a 10 minute call with one of our Franchise Development Managers.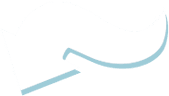 ENTER POSTAL CODE
Enter your postal code to book your appointment online now!
Use Promotion Code "SAVE10"
or call us today to speak to a live Modern PURAIR® Customer Care Agent:
800-996-3878
REVIEWS ★★★★★ Call Toll Free:1 (800) 996 3878Modern PURAIR® News The latest news and helpful tips about Air Health.Consumers looking for the highest level of home air quality are turning to Modern PURAIR's whole home air purification systems.  These systems are...
FURNACE AND AIR DUCT CLEANING
We have developed an exclusive PUR CURx® Contact Cleaning Scrub System that actually scrubs all 4 sides of your duct system.

INDOOR AIR QUALITY TESTING
We spend an average of 90% of our time inside, and your home might contain air pollutants that may be hazardous to our health.

DRYER VENT CLEANING
Dryer fires are more common than chimney fires. Reduce the risk with frequent dryer vent cleaning.

AIR DUCT CLEANING
All four sides of the ductwork are thoroughly scrubbed clean, thanks to our trademarked PUR CURx® Contact Cleaning Scrub System.

FILTER MAINTENANCE PROGRAM
A Filter Maintenance Program Designed To Best Fit Your Needs. Filters need to be properly selected and maintained to function properly.

DRYER VENT CLEANING
Dryer fires are more common than most people think. Mitigate the risk by cleaning vents often.

COIL CLEANING
Modern PURAIR® Offers the most cost-effective HVAC equipment evaluation, coil cleaning, filter maintenance, and IAQ solution with our industry leading 30 day satisfaction guarantee.
CERTIFICATION PROGRAM
Let customers know they're breathing certified PURAIR® with Modern PURAIR® Certification Program.

INDOOR AIR QUALITY TESTING
On average, 90% of our time is spent indoors. If your business's air contains pollutants or allergens, how is this affecting your life?