Modern PURAIR®
 

News
The latest news and helpful tips about Air Health.
What time of the year should i be getting my ducts cleaned?
Duct cleaning carries many benefits with it, including improving your indoor air quality and increasing the effectiveness of your HVAC System.  With that in mind, you may be wondering when the right time of year is to do a duct cleaning.  The simple answer is that it depends on your needs and on why you are getting it done.  Below are some environmental factors based on the season that would come into play in each season.
Summer
This is when pollen and dust is most prevalent in the air and most likely to get into your system.  Most people tend to have their windows open during this beautiful time of year and small particles can easily make it into your home.  Many construction projects are also done in this time of the year, causing even more dust and debris to be thrown into the air. Make sure you take note of how many times you are dusting your house in a week, which can be an indication of when to get a cleaning done.
Fall
This time of year is when everyone is turning on their furnace and getting ready for the winter season of furnace operation.  Often, construction is coming to an end during this time and the last little bits of dust and debris from those projects are still being scattered in the air.
Winter
Even though most of us keep everything closed to the outside during this time of year, we still manage to pull in a ton of dirt and dust over the winter season. It's the time of year when the roads are sanded/salted and with the temperature spikes the particles often get caught in our footwear and pulled into the house.
Spring
That great time of year when we can finally start to open up our homes to the outside again. Construction projects often get started around this time of year and it takes weeks to clean up all the sand that has been put on the roads for winter. A lot of people also start getting out of the house and hiking which will bring in dust and debris.
In short, unless you have a pressing matter in the home, then it's entirely up to you when you want to get your ducts cleaned. Some key signs that it should be done are:
If it has been 2-3 years or more since your last cleaning

When you remove the vent cover from a return air vent, and find large deposits of dust, hair, and debris

When an increased volume of asthma and allergy symptoms are experienced by residents in the home or business

An excess amount of dust in the air

Reduced airflow

After a renovation project
With all of that information in mind, is it about time that you should be giving Modern PURAIR a call?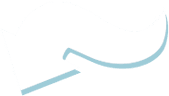 ENTER POSTAL CODE
Enter your postal code to book your appointment online now!
Use Promotion Code "SAVE10"
or call us today to speak to a live Modern PURAIR® Customer Care Agent:
800-996-3878
REVIEWS ★★★★★ Call Toll Free:1 (800) 996 3878Modern PURAIR® News The latest news and helpful tips about Air Health.Consumers looking for the highest level of home air quality are turning to Modern PURAIR's whole home air purification systems.  These systems are...
FURNACE AND AIR DUCT CLEANING
We have developed an exclusive PUR CURx® Contact Cleaning Scrub System that actually scrubs all 4 sides of your duct system.

INDOOR AIR QUALITY TESTING
We spend an average of 90% of our time inside, and your home might contain air pollutants that may be hazardous to our health.

DRYER VENT CLEANING
Dryer fires are more common than chimney fires. Reduce the risk with frequent dryer vent cleaning.

AIR PURIFICATION
Provide your family with the clean air using our HEPA Filters and Germicidal UVC/UVV Light technology

AIR DUCT CLEANING
All four sides of the ductwork are thoroughly scrubbed clean, thanks to our trademarked PUR CURx® Contact Cleaning Scrub System.

FILTER MAINTENANCE PROGRAM
A Filter Maintenance Program Designed To Best Fit Your Needs. Filters need to be properly selected and maintained to function properly.

DRYER VENT CLEANING
Dryer fires are more common than most people think. Mitigate the risk by cleaning vents often.

COIL CLEANING
Modern PURAIR® Offers the most cost-effective HVAC equipment evaluation, coil cleaning, filter maintenance, and IAQ solution with our industry leading 30 day satisfaction guarantee.

AIR PURIFICATION
Provide your commercial building occupants with the clean air using our HEPA Filters and Germicidal UVC/UVV Light technology

INDOOR AIR QUALITY TESTING
On average, 90% of our time is spent indoors. If your business's air contains pollutants or allergens, how is this affecting your life?
© 2021 Copyright - Modern PURAIR®. All rights reserved.