Modern PURAIR®
 

News
The latest news and helpful tips about Air Health.
Is Air Duct Cleaning a Good Idea Even for New Construction?
Only a few things in life can beat the excitement of moving into a new home. The smell of fresh paint, brand new appliances and furniture… it's a fresh start for you and your family.
But just how fresh is your HVAC system? Of course, it's completely new, but that doesn't mean that the ducts are clean.
New construction brings a few issues that can only be solved with proper duct cleaning. So, let's see what kind of problems new construction can cause for your HVAC system, how important it is to ensure good air quality inside your home, and how duct cleaning can help with that.
The Problems with New Construction
Building a new home from scratch is a difficult process, and a lot goes on between laying the foundation and bringing in the last piece of décor.
The brand-new ductwork has to be installed early on in the construction process, which means it just sits there collecting dust and other debris for weeks, even months.
Even before the HVAC system is brought to the construction site, it's more than likely that it's been sitting somewhere in a warehouse for quite some time.
All of this simply means that even if your HVAC system looks completely clean and fresh from the outside, there's accumulated debris inside of it, affecting the air quality inside your home.
Air Quality Importance
Poor indoor air quality can cause a variety of health problems. If you've moved into a new home and suddenly started experiencing allergy symptoms such as dizziness, red eyes, runny or congested nose, coughing, and more, a dirty HVAC system might be to blame.
It's not just physical health problems that poor air quality can cause. It can impact your overall mood, energy level, concentration, and can make you less productive.
Your HVAC system essentially works as your home's respiratory system, and for your and your family's wellbeing, you should ensure your entire home is clean and healthy.
How Duct Cleaning Can Help
Investing in duct cleaning before you move into a new home will ensure your HVAC system is in good condition.
The experts will get rid of any accumulated dirt, which can include anything from sawdust and cigarette buds left by the construction workers, to insects and rodents.
An added benefit is that your electricity bills won't skyrocket as soon as you turn on the AC. When an HVAC system is dirty, it has to use more power to operate and move the cooled/ heated air around your home.
Keeping it clean will make it more efficient, bringing your utility bills down.
That's Where Modern PURAIR® Comes In
Duct cleaning before you move into your new home will provide you with many benefits, but it's important to choose a NADCA member when hiring an expert. NADCA members follow strict guidelines and have very high standards for duct cleaning, meaning they don't use any hazardous chemicals, ensuring your HVAC system is thoroughly cleaned in a completely safe manner.
Modern PURAIR® is proud to be a longstanding NADCA member. We're Western Canada's leader in indoor air quality. Contact us today to schedule an air duct cleaning to follow your new home construction.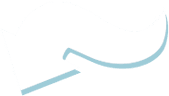 ENTER POSTAL CODE
Enter your postal code to book your appointment online now!
Use Promotion Code "SAVE10"
or call us today to speak to a live Modern PURAIR® Customer Care Agent:
800-996-3878
REVIEWS ★★★★★ Call Toll Free:1 (800) 996 3878Modern PURAIR® News The latest news and helpful tips about Air Health.Consumers looking for the highest level of home air quality are turning to Modern PURAIR's whole home air purification systems.  These systems are...
FURNACE AND AIR DUCT CLEANING
We have developed an exclusive PUR CURx® Contact Cleaning Scrub System that actually scrubs all 4 sides of your duct system.

INDOOR AIR QUALITY TESTING
We spend an average of 90% of our time inside, and your home might contain air pollutants that may be hazardous to our health.

DRYER VENT CLEANING
Dryer fires are more common than chimney fires. Reduce the risk with frequent dryer vent cleaning.

AIR PURIFICATION
Provide your family with the clean air using our HEPA Filters and Germicidal UVC/UVV Light technology

AIR DUCT CLEANING
All four sides of the ductwork are thoroughly scrubbed clean, thanks to our trademarked PUR CURx® Contact Cleaning Scrub System.

FILTER MAINTENANCE PROGRAM
A Filter Maintenance Program Designed To Best Fit Your Needs. Filters need to be properly selected and maintained to function properly.

DRYER VENT CLEANING
Dryer fires are more common than most people think. Mitigate the risk by cleaning vents often.

COIL CLEANING
Modern PURAIR® Offers the most cost-effective HVAC equipment evaluation, coil cleaning, filter maintenance, and IAQ solution with our industry leading 30 day satisfaction guarantee.

AIR PURIFICATION
Provide your commercial building occupants with the clean air using our HEPA Filters and Germicidal UVC/UVV Light technology

INDOOR AIR QUALITY TESTING
On average, 90% of our time is spent indoors. If your business's air contains pollutants or allergens, how is this affecting your life?
© 2021 Copyright - Modern PURAIR®. All rights reserved.