Modern PURAIR®
 

News
The latest news and helpful tips about Air Health.
Avoiding the Duct Cleaning Scams
While there are awesome professional HVAC cleaning services out there, many people will still fall victim to scams. Anytime a company uses scare tactics that claim your home might be "unhealthy," homeowners run the risk of being frightened into emptying their checkbooks.
Here are some tips for avoiding scams the next time you get your air ducts cleaned:
Complete Cleaning: Don't settle for just having your ducts cleaned. You will want to make sure they are also cleaning the unit after the ducts have been cleaned.  The cleaning process should only take a few hours. If the contractor is in and out in less than an hour, they probably didn't do a thorough job.
If It Seems Too Good Too Be True It Probably Is: When you come across an ad for "whole house clean $59" it is a scam.  Either the technician is going to show up with a shop vac, or when they arrive, that "whole house clean for $59" will turn into $1200 bill full of hidden fees.  A good duct cleaning job should cost on average between $300 to $500
Get Quotes: You should call at least 3 companies to get a quote from.  From each of them also request a written copy of the price and what the cleaning will include.
Are They Certified?: The company you choose should be certified with the National Air Duct Cleaners Association(NADCA). Companies that are certified by NADCA are trained and must be in compliance to properly clean your HVAC system.  You wouldn't want a mechanic with no certifications fixing your car, so it should be the same with your heating and cooling system.  To find a NADCA certified company in your area, visit their website at nadca.com.
References: During your search, ask your friends, family and neighbors who they have used in the past and what they thought about them. I also recommend checking out review sites like Google, Homestars and even Facebook.  I find customers are extremely honest when they write about a company on these pages.
Don't be fooled: One thing to keep in mind when hunting for a good duct cleaning company is the return vents (The big white vents in the wall). These vents are most likely to be the dirtier than your heat vents since they pull air from the home and return it to the furnace. With this in mind, avoid companies that don't clean these vents as well.
These precautionary steps will minimize the chances of you getting scammed by a duct cleaning contractor.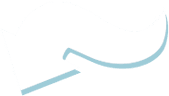 ENTER POSTAL CODE
Enter your postal code to book your appointment online now!
Use Promotion Code "SAVE10"
or call us today to speak to a live Modern PURAIR® Customer Care Agent:
800-996-3878
REVIEWS ★★★★★ Call Toll Free:1 (800) 996 3878Modern PURAIR® News The latest news and helpful tips about Air Health.Consumers looking for the highest level of home air quality are turning to Modern PURAIR's whole home air purification systems.  These systems are...
FURNACE AND AIR DUCT CLEANING
We have developed an exclusive PUR CURx® Contact Cleaning Scrub System that actually scrubs all 4 sides of your duct system.

INDOOR AIR QUALITY TESTING
We spend an average of 90% of our time inside, and your home might contain air pollutants that may be hazardous to our health.

DRYER VENT CLEANING
Dryer fires are more common than chimney fires. Reduce the risk with frequent dryer vent cleaning.

AIR PURIFICATION
Provide your family with the clean air using our HEPA Filters and Germicidal UVC/UVV Light technology

AIR DUCT CLEANING
All four sides of the ductwork are thoroughly scrubbed clean, thanks to our trademarked PUR CURx® Contact Cleaning Scrub System.

FILTER MAINTENANCE PROGRAM
A Filter Maintenance Program Designed To Best Fit Your Needs. Filters need to be properly selected and maintained to function properly.

DRYER VENT CLEANING
Dryer fires are more common than most people think. Mitigate the risk by cleaning vents often.

COIL CLEANING
Modern PURAIR® Offers the most cost-effective HVAC equipment evaluation, coil cleaning, filter maintenance, and IAQ solution with our industry leading 30 day satisfaction guarantee.

AIR PURIFICATION
Provide your commercial building occupants with the clean air using our HEPA Filters and Germicidal UVC/UVV Light technology

INDOOR AIR QUALITY TESTING
On average, 90% of our time is spent indoors. If your business's air contains pollutants or allergens, how is this affecting your life?
© 2021 Copyright - Modern PURAIR®. All rights reserved.