Modern PURAIR®
 

News
The latest news and helpful tips about Air Health.
How Often Should You Change Your Furnace Filter?
A very common question we receive is "how often should I change my furnace filter?"
Under normal conditions a filter should typically be changed every 3 months.  This can vary depending on the conditions around your home.   Here are some key contributors that may result in you having to change your furnace filter more frequently:
Having Pets that Shed
Do you have pets such as a dog or cat in the home that shed?  If you have ever taken the time to use a hair collecting brush on your pets, you know how much hair you pull can off of them!  No matter what you do you won't be able to stop an animal from shedding. If its resting on the furniture or playing with toys, it's going to be losing hair and dander.  The dander can easily be disturbed and make its way into the air circulating throughout your home.  If you check your filter every three months, it will give you an idea how much hair is getting into the system and you can adjust accordingly from there.
Construction in Your Neighbourhood
Are you in an area of town where there is construction taking place? Perhaps it's a new high-rise building or just a new house being built on the block.  No matter how big or small it's going to cause dust levels to increase in your home.  While the vast majority of the dust and debris will stay at the job site, some of it will inevitably pushed into the air and will find its way into your HVAC system.  The particles that make it into your home will be extremely fine and can quickly clog up your furnace filter.
Nearby Highways
Any highway is going to cause dust and fine particles to be thrown into the air which can then travel long distances through the air to make it to your home. The worst time of year for this is right after the snow melts and the roads are still covered in dust and sand, but it does happen all year round.
Environmental factors
Do you happen to live in areas where wildfires are occurring?  How about living in a city with smog and other air pollution?  These play a key factor in how frequently you will need to change your filter.  You should keep a close eye on what's happening in the environment around you.  For example, if there is a large forest fire in the area you would want to be prepared to change the furnace filter every week.
Ultimately, the easiest way to know if you need a filter change is to check on your filter regularly.  Do not let it be out of sight, out of mind. Set a calendar reminder to help you remember when it is time. Monitoring and making sure you are taking care of your indoor air quality is a key factor in keeping you and your loved ones healthy, and your furnace filter is a huge portion of that.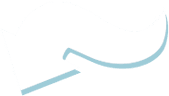 ENTER POSTAL CODE
Enter your postal code to book your appointment online now!
Use Promotion Code "SAVE10"
or call us today to speak to a live Modern PURAIR® Customer Care Agent:
800-996-3878
REVIEWS ★★★★★ Call Toll Free:1 (800) 996 3878Modern PURAIR® News The latest news and helpful tips about Air Health.Consumers looking for the highest level of home air quality are turning to Modern PURAIR's whole home air purification systems.  These systems are...
FURNACE AND AIR DUCT CLEANING
We have developed an exclusive PUR CURx® Contact Cleaning Scrub System that actually scrubs all 4 sides of your duct system.

INDOOR AIR QUALITY TESTING
We spend an average of 90% of our time inside, and your home might contain air pollutants that may be hazardous to our health.

DRYER VENT CLEANING
Dryer fires are more common than chimney fires. Reduce the risk with frequent dryer vent cleaning.

AIR PURIFICATION
Provide your family with the clean air using our HEPA Filters and Germicidal UVC/UVV Light technology

AIR DUCT CLEANING
All four sides of the ductwork are thoroughly scrubbed clean, thanks to our trademarked PUR CURx® Contact Cleaning Scrub System.

FILTER MAINTENANCE PROGRAM
A Filter Maintenance Program Designed To Best Fit Your Needs. Filters need to be properly selected and maintained to function properly.

DRYER VENT CLEANING
Dryer fires are more common than most people think. Mitigate the risk by cleaning vents often.

COIL CLEANING
Modern PURAIR® Offers the most cost-effective HVAC equipment evaluation, coil cleaning, filter maintenance, and IAQ solution with our industry leading 30 day satisfaction guarantee.

AIR PURIFICATION
Provide your commercial building occupants with the clean air using our HEPA Filters and Germicidal UVC/UVV Light technology

INDOOR AIR QUALITY TESTING
On average, 90% of our time is spent indoors. If your business's air contains pollutants or allergens, how is this affecting your life?
© 2021 Copyright - Modern PURAIR®. All rights reserved.