Modern PURAIR®
 

News
The latest news and helpful tips about Air Health.
What About HVAC Cleaning for Business? Seems Like a Big Spend – Is It Worth It?
If you have an HVAC system in your business or organization, proper HVAC maintenance is very important. This includes regular air duct cleaning, since the HVAC system dictates the air you and your employees or tenants are breathing.
By not cleaning the ductwork, airborne contaminants & particles end up recirculating, and that can potentially cause health hazards. While some may see it as an unnecessary expense, it's actually an investment. Let's talk about why it's an important investment you can make in your business or property.
Improved Air Quality
This is the biggest benefit that air duct cleaning will provide you with. As the HVAC functions properly, air ducts will constantly accumulate dust, dirt, debris, and other airborne contaminant particles.
When you clean the system regularly, you remove those particles. If you don't, the system is not able to work properly, and the particles start recirculating around the office. That's the indoor air you and your staff are breathing!
Reduced Allergens
If you let all those airborne particles accumulate, they may cause respiratory problems. They contain various microorganisms that can be very dangerous, such as mold spores, bacteria, and pollen.
People may start to have trouble breathing, and those harmful microorganisms could trigger allergic reactions. If the air at your workplace is making people sick, it will also have a negative impact on performance. Those are costs that can add up fast!
Properly cleaning your air ducts will prevent these problems, effectively reducing allergens in the air.
Odor Elimination
Exhaust from fans, various machines, mold, or perhaps various chemical solutions you may be using in your organization, may spread unpleasant HVAC duct odors around your workplace.
Regular cleaning of the air ducts will prevent any kind of odor from occurring in the first place. People will be able to breathe more easily, as the air will be clean and odorless.
Lower Energy Bills
If the air ducts are layered with particles, the HVAC system's ability to heat up or cool down your working space would be greatly decreased. This means it would take a lot of energy for the system to do what it's supposed to do.
If you clean your HVAC system on a regular basis, it will operate properly, which means that it will be more efficient in capturing all the airborne contaminants. It will use less energy to function properly, so you will pay less in utilities.
Lower Repair Costs
While it may seem like a cost at first, regular duct cleaning can actually save you money in the long run. This is simply because an HVAC system that is poorly maintained and seldom cleaned starts bogging down after a while.
It develops a buildup of dirt and other small particles, and cannot operate efficiently and effectively. This shortens its lifespan and leads to costly repairs, which you can prevent with routine maintenance and cleaning.
Modern PURAIR® Are the Indoor Air Quality Experts
As you can see, HVAC cleaning at your business organization is worth the investment. The leading provider of indoor air quality in Western Canada, Modern PURAIR® is here for you. We also offer commercial indoor air quality testing, so you can make sure your entire workforce breathes healthy, VOC-free air.
Contact us today to schedule your business's next air duct cleaning.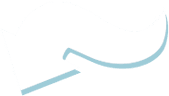 ENTER POSTAL CODE
Enter your postal code to book your appointment online now!
Use Promotion Code "SAVE10"
or call us today to speak to a live Modern PURAIR® Customer Care Agent:
800-996-3878
REVIEWS ★★★★★ Call Toll Free:1 (800) 996 3878Modern PURAIR® News The latest news and helpful tips about Air Health.Consumers looking for the highest level of home air quality are turning to Modern PURAIR's whole home air purification systems.  These systems are...
FURNACE AND AIR DUCT CLEANING
We have developed an exclusive PUR CURx® Contact Cleaning Scrub System that actually scrubs all 4 sides of your duct system.

INDOOR AIR QUALITY TESTING
We spend an average of 90% of our time inside, and your home might contain air pollutants that may be hazardous to our health.

DRYER VENT CLEANING
Dryer fires are more common than chimney fires. Reduce the risk with frequent dryer vent cleaning.

AIR PURIFICATION
Provide your family with the clean air using our HEPA Filters and Germicidal UVC/UVV Light technology

AIR DUCT CLEANING
All four sides of the ductwork are thoroughly scrubbed clean, thanks to our trademarked PUR CURx® Contact Cleaning Scrub System.

FILTER MAINTENANCE PROGRAM
A Filter Maintenance Program Designed To Best Fit Your Needs. Filters need to be properly selected and maintained to function properly.

DRYER VENT CLEANING
Dryer fires are more common than most people think. Mitigate the risk by cleaning vents often.

COIL CLEANING
Modern PURAIR® Offers the most cost-effective HVAC equipment evaluation, coil cleaning, filter maintenance, and IAQ solution with our industry leading 30 day satisfaction guarantee.

AIR PURIFICATION
Provide your commercial building occupants with the clean air using our HEPA Filters and Germicidal UVC/UVV Light technology

INDOOR AIR QUALITY TESTING
On average, 90% of our time is spent indoors. If your business's air contains pollutants or allergens, how is this affecting your life?
© 2021 Copyright - Modern PURAIR®. All rights reserved.