Modern PURAIR®
 

News
The latest news and helpful tips about Air Health.
With the kids heading back to school we're all starting to realize that summer is coming to an end.  I know many people are saddened by this thought but not me.  I love fall it is my favorite time of year.  The leaves turn into beautiful autumn colors, the air becomes brisk, we get to sit around with our families and tell them how thankful we are, and we can't forget about Halloween.  Though with fall comes great responsibility for preparing our homes.  Here are a few things I have found are important to do before it becomes too cold.
Clean out the Gutters: As those beautiful leaves begin to fall they will most likely fill your gutters, blocking water from getting off your roof and away from your home. It is suggested that you clean them regularly once the leaves start to fall to help stop the water getting away inside the home.
If the fear of water leaking into the home wouldn't be bad enough full gutters can also an invitation for critters, who will create a nest in them before attempting to get into your attic and potentially causing a lot of damage.
I myself am not a fan of get up on a tall ladder and if you are also one of those people I would suggest hiring a neighborhood teenager or even a handyman to come and give you a hand.
Caulking windows and other air openings: Applying caulking around windows and doors will prevent cold air from getting in and warm air from getting out. Having a good seal around these openings such as windows doors as well as dyer and bathroom will make your home more comfortable, as well as help you waste less energy and save you money.
Check and replace weather stripping: Over time weather stripping becomes less effective, it is suggested we replace is every few years.  During this time of year we should walk around our homes including the garage and do a visual check of all the stripping and replace any if they appear to work or cracked.  If the stripping seem to be in good condition still check to make sure you can't feel any air moving through.  If you do notice this check to make sure they were installed properly or that have applied the right stripping to the right area (there is a difference between door and window weather stripping)
Say goodbye to you're A/C:  If you have window air conditioning units they should be taken out and stored in a safe dry place.  If your home has an outside condenser unit is should be powered down from the breaker of your main electrical panel.  If you have a safety shut-off switch located on the outside unit it should be shut off as well.  Being in the business there is much debate on whether or not you should put a cover over the condenser unit.  Over the years I have learned that a cover that goes all the way down to the ground can trap moisture at the bottom of the unit.  So it is better to find a short cover or just use a large piece of plywood to cover the top.  The main thing you are protecting your unit from is debris getting inside the top.
Turn off and drain outside faucets:  If you have any outside faucets you need to make sure they need to be shut off and drained to prevent them from freezing and possibly causing a large expensive disaster.  Any outside faucets should have a shut off valve located inside.  Once you have found the valve and shut off the water you will want to remove any hoses from the faucet to allow it to drain to insure no water will be left in the pipes.
Clean and inspect your furnace:  Even if you have central air conditioning most of us ignore our furnaces in the summer months.  Before we turn our heat back on we need to do a couple things to insure our furnace performs at its best.  The first thing you should do is change or clean your furnace filter.  This will not only make your furnace perform better and longer, but it also helps with your indoor air quality.   Another thing to keep in mind is having your furnace and air ducts vacuumed out to keep air flowing better having them cleaned by a professional is highly recommended.    If your furnace is 15 years or older you should be calling a mechanical company in to inspect the furnace annually to make sure everything is still working properly.  A licensed HVAC technician will be able to see any potential problems that may occur and advise you accordingly.
Once this check list is complete you will be able to enjoy the fall and winter season with piece of mind that you and your home are prepared.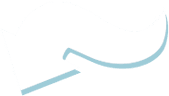 ENTER POSTAL CODE
Enter your postal code to book your appointment online now!
Use Promotion Code "SAVE10"
or call us today to speak to a live Modern PURAIR® Customer Care Agent:
800-996-3878
REVIEWS ★★★★★ Call Toll Free:1 (800) 996 3878Modern PURAIR® News The latest news and helpful tips about Air Health.Consumers looking for the highest level of home air quality are turning to Modern PURAIR's whole home air purification systems.  These systems are...
FURNACE AND AIR DUCT CLEANING
We have developed an exclusive PUR CURx® Contact Cleaning Scrub System that actually scrubs all 4 sides of your duct system.

INDOOR AIR QUALITY TESTING
We spend an average of 90% of our time inside, and your home might contain air pollutants that may be hazardous to our health.

DRYER VENT CLEANING
Dryer fires are more common than chimney fires. Reduce the risk with frequent dryer vent cleaning.

AIR PURIFICATION
Provide your family with the clean air using our HEPA Filters and Germicidal UVC/UVV Light technology

AIR DUCT CLEANING
All four sides of the ductwork are thoroughly scrubbed clean, thanks to our trademarked PUR CURx® Contact Cleaning Scrub System.

FILTER MAINTENANCE PROGRAM
A Filter Maintenance Program Designed To Best Fit Your Needs. Filters need to be properly selected and maintained to function properly.

DRYER VENT CLEANING
Dryer fires are more common than most people think. Mitigate the risk by cleaning vents often.

COIL CLEANING
Modern PURAIR® Offers the most cost-effective HVAC equipment evaluation, coil cleaning, filter maintenance, and IAQ solution with our industry leading 30 day satisfaction guarantee.

AIR PURIFICATION
Provide your commercial building occupants with the clean air using our HEPA Filters and Germicidal UVC/UVV Light technology

INDOOR AIR QUALITY TESTING
On average, 90% of our time is spent indoors. If your business's air contains pollutants or allergens, how is this affecting your life?
© 2021 Copyright - Modern PURAIR®. All rights reserved.