Modern PURAIR®
 

News
The latest news and helpful tips about Air Health.
Dryer related fires are one of the leading causes of household fires. There are approximately 15,000 dryer fires every year. Which result in over 100 million dollars in damages each year as well as approximately 15 deaths and 400 injuries.
These fires are completely avoidable. Here are some easy tips to avoid this happening in your home.
1. Clean your lint screen. Always clean your lint screen right before you push the start button for EVERY LOAD! Even if there is just a small amount of lint on the screen, clean it anyway. Most of the time the lint will burn itself off inside the dryer which will cause damage to the machine. So cleaning the lint trap will not only prevent a fire but also help prolong the life of your dryer.
2. Check your flex hose. Make sure your flex hose is in good shape. If you have the white plastic vent hose, replace it now! It is not safe and has been outlawed. Use the aluminum type flex hose and make sure the length is as short as possible and not crushed or kinked.
3. Clean your vent line regularly. It's very important that the vent line (from the wall behind the dryer to the outside flap) is not restricted or clogged up with lint. This greatly increases your chance of a dryer fire. It is recommended by the National Fire Protection Association that your dryer vent be cleaned a minimum of once a year.
4. Clean the lint out of the inside of the dryer regularly. Your dryer needs to be opened up and vacuumed out. Most dryers today are not easily accessible for the homeowner. Unless you know how to take your dryer apart and put it back together, you'll need a technician to do this. Any time you have your dryer repaired, ask the technician to vacuum it out for you. He should be doing this anyway as part of the service.
Following these easy steps will decrease your risk of a dryer fire immensely giving you and your family peace of mind.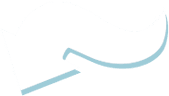 ENTER POSTAL CODE
Enter your postal code to book your appointment online now!
Use Promotion Code "SAVE10"
or call us today to speak to a live Modern PURAIR® Customer Care Agent:
800-996-3878
REVIEWS ★★★★★ Call Toll Free:1 (800) 996 3878Modern PURAIR® News The latest news and helpful tips about Air Health.Consumers looking for the highest level of home air quality are turning to Modern PURAIR's whole home air purification systems.  These systems are...
FURNACE AND AIR DUCT CLEANING
We have developed an exclusive PUR CURx® Contact Cleaning Scrub System that actually scrubs all 4 sides of your duct system.

INDOOR AIR QUALITY TESTING
We spend an average of 90% of our time inside, and your home might contain air pollutants that may be hazardous to our health.

DRYER VENT CLEANING
Dryer fires are more common than chimney fires. Reduce the risk with frequent dryer vent cleaning.

AIR DUCT CLEANING
All four sides of the ductwork are thoroughly scrubbed clean, thanks to our trademarked PUR CURx® Contact Cleaning Scrub System.

FILTER MAINTENANCE PROGRAM
A Filter Maintenance Program Designed To Best Fit Your Needs. Filters need to be properly selected and maintained to function properly.

DRYER VENT CLEANING
Dryer fires are more common than most people think. Mitigate the risk by cleaning vents often.

COIL CLEANING
Modern PURAIR® Offers the most cost-effective HVAC equipment evaluation, coil cleaning, filter maintenance, and IAQ solution with our industry leading 30 day satisfaction guarantee.
CERTIFICATION PROGRAM
Let customers know they're breathing certified PURAIR® with Modern PURAIR® Certification Program.

INDOOR AIR QUALITY TESTING
On average, 90% of our time is spent indoors. If your business's air contains pollutants or allergens, how is this affecting your life?