Modern PURAIR®
 

News
The latest news and helpful tips about Air Health.
Save Money and Gain Convenience with a Nest Learning Thermostat
Something a lot of folks as us about is the Nest Thermostat. It's gained in popularity quite rapidly in just a few years, and is now it its 3rd generation. What makes the Nest stand apart from other thermostats, and why should you invest in one? That's what we'll look at in this edition of the Modern PURAIR® blog.
A Simple But Powerful Tool for Convenience & Savings
Simple in its design, appearance and approach, the Nest Learning Thermostat is the best smart thermostat on the market today. Why?
It helps you save energy
Turns itself down while you're away
Can be controlled from anywhere
And features remote temperature sensing
At Modern PURAIR®, Western Canada We've sold hundreds of these units over the years and have gotten rave reviews from our customers. That's not only why we continue to sell them (in great numbers) but use them in our own homes.
More Than Just Programmable – The Nest Thermostat Programs Itself
If you've got an old thermostat that can only be controlled by hand, manually, then you definitely know the frustration of not being to have any control and having to choose between, say, having your house too cold when you get home or spending money to heat your house all day while you're away.
Even programmable thermostats, however, are mostly stuck in 1980s technology. They let you set on and off times, which is a step in the right direction from manual thermostats. But they don't do any learning on their own to adjust to your preferences, not do they allow you to control the temperature from remote locations – either you're at home or you're out of luck.
With the Nest Learning Thermostat, you get the best of both worlds. When you first install the thermostat in your home, the Nest will learn your preferences for about a week or so, as you set and change the thermostat temperature. Once it's figured out your patterns (bedtime, wake-up, when you leave the house and come home, etc.), the Nest programs itself to sync up so that you can focus on other things – like spending time with your family in the comfort of your home.
Ever feel like the thermostat says it's X degrees, but you're in a room that doesn't feel like that temperature at all? Meet the Nest Temperature Sensor! Sold separately as an accessory, this handy, little remote sensor lets you place it in a room where you spend a good deal of time, like your living room, bedroom or even the basement. That way you'll get the right comfort level for the spot(s) where it really matters.
Control From Literally Anywhere
You can control the Nest from anywhere you can get a data signal or wifi. Stuck at the office when the boss says you have to work late? No worries, just use your phone, tablet or other device (with the Nest app or Google Home, etc.) to adjust your return time, thus saving you energy costs on no having to heat or cool your home while you're away. On vacation and decided to stay another day or two? Lucky duck! Fire up the app and keep the energy bill down while you're away. The nest even has geofencing, which lets the thermostat know when you're within a certain distance from home (say 15 minutes), automatically firing up the heat or AC to get things nice and comfy for your arrival.
How Much Can You Save with a Nest? Let Modern PURAIR® Show You!
Since 2011 the Nest has saved billions of kilowatt hours of energy in millions of homes across the globe. Impartial studies have shown an average savings of 10%-12% on heating bills, and even more (15%) on cooling bills. That means that your Nest investment will pay for itself in no time!
Modern PURAIR® can help you save with a Nest Learning Thermostat. Contact us today to find out how! We sell the Nest and do installation as well. Why not book your next air duct cleaning at the same time?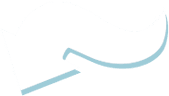 ENTER POSTAL CODE
Enter your postal code to book your appointment online now!
Use Promotion Code "SAVE10"
or call us today to speak to a live Modern PURAIR® Customer Care Agent:
800-996-3878
REVIEWS ★★★★★ Call Toll Free:1 (800) 996 3878Modern PURAIR® News The latest news and helpful tips about Air Health.Consumers looking for the highest level of home air quality are turning to Modern PURAIR's whole home air purification systems.  These systems are...
FURNACE AND AIR DUCT CLEANING
We have developed an exclusive PUR CURx® Contact Cleaning Scrub System that actually scrubs all 4 sides of your duct system.

INDOOR AIR QUALITY TESTING
We spend an average of 90% of our time inside, and your home might contain air pollutants that may be hazardous to our health.

DRYER VENT CLEANING
Dryer fires are more common than chimney fires. Reduce the risk with frequent dryer vent cleaning.

AIR PURIFICATION
Provide your family with the clean air using our HEPA Filters and Germicidal UVC/UVV Light technology

AIR DUCT CLEANING
All four sides of the ductwork are thoroughly scrubbed clean, thanks to our trademarked PUR CURx® Contact Cleaning Scrub System.

FILTER MAINTENANCE PROGRAM
A Filter Maintenance Program Designed To Best Fit Your Needs. Filters need to be properly selected and maintained to function properly.

DRYER VENT CLEANING
Dryer fires are more common than most people think. Mitigate the risk by cleaning vents often.

COIL CLEANING
Modern PURAIR® Offers the most cost-effective HVAC equipment evaluation, coil cleaning, filter maintenance, and IAQ solution with our industry leading 30 day satisfaction guarantee.

AIR PURIFICATION
Provide your commercial building occupants with the clean air using our HEPA Filters and Germicidal UVC/UVV Light technology

INDOOR AIR QUALITY TESTING
On average, 90% of our time is spent indoors. If your business's air contains pollutants or allergens, how is this affecting your life?
© 2021 Copyright - Modern PURAIR®. All rights reserved.