Modern PURAIR®
 

News
The latest news and helpful tips about Air Health.
The Benefits of a Fall Furnace & Duct Cleaning
Summer is still going strong. But with Back-to-School time upon us, fall isn't far off.
That means it's a great time to get your furnace and air ducts cleaned.
Lots of people have the intention to get their cleaning scheduled in the spring, after a buildup of airborne materials and contaminants throughout the winter. But life happens, we get busy, and these things get postponed.
With a bit more time until school starts and/or your fall schedule intensifies, why not get on the schedule now for an HVAC cleaning?
Why Cleaning Your Air Ducts Matters
In addition to normal accumulations of dust and dirt found in all homes with air ducts, there are several other factors that can increase the need for regular HVAC system cleaning:
pets
occupants with allergies or asthma
cigarette or cigar smoke
water contamination or damage to the home or HVAC system
home renovation or remodeling projects
Some people are more sensitive to these contaminants than others. Allergy and asthma sufferers, as well as young children and the elderly, tend to be more susceptible to the types of poor indoor air quality that air duct cleaning can help address.
Beyond air quality for breathing purposes, there's also the energy savings associated.
According to the U.S. Department of Energy, 25 to 40 percent of the energy used for heating or cooling a home is wasted. Contaminants in the heating and cooling system cause it to work harder and shorten the life of your system. Although filters are used, the heating and cooling system still gets dirty through normal use.
When an HVAC system is clean, it doesn't have to work as hard to maintain the temperature you desire. As a result, less energy is used, leading to improved cost-effectiveness.
How to Pick the Right Company for Your Duct Cleaning
Unfortunately, there are a lot of fly-by-night operators in this space. Trusting someone to come into your home take a lot. It's enough with all these calls and emails, in fact, that some people give up altogether and don't have this important service performed.
But don't give up! Just make sure to check out the credentials of any person or company that's coming into your home.
Ask questions, such as the following:
Is the company able to show proof of NADCA membership and certification?
Is the contractor willing to conduct a thorough inspection of the HVAC system prior to performing any work and disclose any problems discovered?
Will the contractor clean the supply and return air ductwork, the airstream side of the heat exchanger and the secondary heat exchanger?
As an industry leader, Modern PURAIR® is NADCA certified and takes great pride in developing and training our employees professionally and skillfully. That translates to a smooth and seamless experience when they're at your home.
We offer a full range of services related to Indoor Air Quality, all performed by our highly skilled tech teams. We take pride in and stand by our work, evidenced by the many positive reviews and testimonials that we regularly receive.
Now's a great time to get in touch with us, and schedule a visit by one of our friendly and experienced teams to provide a thorough cleaning of your furnace and ducts.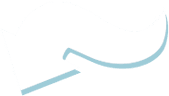 ENTER POSTAL CODE
Enter your postal code to book your appointment online now!
Use Promotion Code "SAVE10"
or call us today to speak to a live Modern PURAIR® Customer Care Agent:
800-996-3878
REVIEWS ★★★★★ Call Toll Free:1 (800) 996 3878Modern PURAIR® News The latest news and helpful tips about Air Health.Consumers looking for the highest level of home air quality are turning to Modern PURAIR's whole home air purification systems.  These systems are...
FURNACE AND AIR DUCT CLEANING
We have developed an exclusive PUR CURx® Contact Cleaning Scrub System that actually scrubs all 4 sides of your duct system.

INDOOR AIR QUALITY TESTING
We spend an average of 90% of our time inside, and your home might contain air pollutants that may be hazardous to our health.

DRYER VENT CLEANING
Dryer fires are more common than chimney fires. Reduce the risk with frequent dryer vent cleaning.

AIR PURIFICATION
Provide your family with the clean air using our HEPA Filters and Germicidal UVC/UVV Light technology

AIR DUCT CLEANING
All four sides of the ductwork are thoroughly scrubbed clean, thanks to our trademarked PUR CURx® Contact Cleaning Scrub System.

FILTER MAINTENANCE PROGRAM
A Filter Maintenance Program Designed To Best Fit Your Needs. Filters need to be properly selected and maintained to function properly.

DRYER VENT CLEANING
Dryer fires are more common than most people think. Mitigate the risk by cleaning vents often.

COIL CLEANING
Modern PURAIR® Offers the most cost-effective HVAC equipment evaluation, coil cleaning, filter maintenance, and IAQ solution with our industry leading 30 day satisfaction guarantee.

AIR PURIFICATION
Provide your commercial building occupants with the clean air using our HEPA Filters and Germicidal UVC/UVV Light technology

INDOOR AIR QUALITY TESTING
On average, 90% of our time is spent indoors. If your business's air contains pollutants or allergens, how is this affecting your life?
© 2021 Copyright - Modern PURAIR®. All rights reserved.