Modern PURAIR®
 

News
The latest news and helpful tips about Air Health.
Extending the Life of Your Air Conditioner
As we continue into summer, many of us are enjoying the comfort of our air conditioners. But how many of us stop to think about the life expectancy of the unit? On average an A/C unit will last between 15-20 years if it is maintained properly. A well maintained A/C unit will not only prolong the life of the unit, but it will also help reduce your energy costs and improve the performance of your system. Here are some helpful tips to extend the life of your A/C.
Change the filter: You should be changing/cleaning the filters in your A/C unit regularly. It is recommended that you change the filter every 30-60 days. You want to do this to prevent a clogged filter which will make it more difficult for the air to pass through, making your system work harder than it needs to.
Inspect for debris: As part of your regular yard maintenance make sure you are inspecting the unit outside for any debris that might have found its way into the unit. You want to do this to prevent the fan from clogging up.
Give it a rest: If you are able to give your A/C a rest when it hot outside, it will last longer. Try shutting the curtains to block out the sun and use fans to circulate the cooler air. You can also install a programmable thermostat so that you can control how often the system kicks in.
Have it serviced: Every spring you should call in a professional to service the unit. They will be able to spot any potential problems before they become serious.
Have it cleaned: You should clean your A/C on a regular basis. Make sure you refer to your owner's manual on how to clean your particular unit. You need to be very careful around the coil as they are easily damaged. I would recommend having a professional clean the coil to help avoid damages.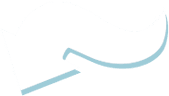 ENTER POSTAL CODE
Enter your postal code to book your appointment online now!
Use Promotion Code "SAVE10"
or call us today to speak to a live Modern PURAIR® Customer Care Agent:
800-996-3878
REVIEWS ★★★★★ Call Toll Free:1 (800) 996 3878Modern PURAIR® News The latest news and helpful tips about Air Health.Consumers looking for the highest level of home air quality are turning to Modern PURAIR's whole home air purification systems.  These systems are...
FURNACE AND AIR DUCT CLEANING
We have developed an exclusive PUR CURx® Contact Cleaning Scrub System that actually scrubs all 4 sides of your duct system.

INDOOR AIR QUALITY TESTING
We spend an average of 90% of our time inside, and your home might contain air pollutants that may be hazardous to our health.

DRYER VENT CLEANING
Dryer fires are more common than chimney fires. Reduce the risk with frequent dryer vent cleaning.

AIR DUCT CLEANING
All four sides of the ductwork are thoroughly scrubbed clean, thanks to our trademarked PUR CURx® Contact Cleaning Scrub System.

FILTER MAINTENANCE PROGRAM
A Filter Maintenance Program Designed To Best Fit Your Needs. Filters need to be properly selected and maintained to function properly.

DRYER VENT CLEANING
Dryer fires are more common than most people think. Mitigate the risk by cleaning vents often.

COIL CLEANING
Modern PURAIR® Offers the most cost-effective HVAC equipment evaluation, coil cleaning, filter maintenance, and IAQ solution with our industry leading 30 day satisfaction guarantee.
CERTIFICATION PROGRAM
Let customers know they're breathing certified PURAIR® with Modern PURAIR® Certification Program.

INDOOR AIR QUALITY TESTING
On average, 90% of our time is spent indoors. If your business's air contains pollutants or allergens, how is this affecting your life?