Modern PURAIR®
 

News
The latest news and helpful tips about Air Health.
Indoor Air Quality: What Makes It Bad or Good?
How is the air you're breathing at home? Could it be better?
What we breathe has an tremendous effect on our health. It's a crucial component in our everyday being, influencing our physical and emotional health. If the air around us is not pure, we can experience adverse effects such as coughing, sneezing, shortness of breath, fatigue, sleep issues and much more. At Modern PURAIR, you might say we "eat, sleep and breathe" Indoor Air Quality. More than most folks, even, as we make clean air our number one priority. Yes, we perform services in the field of Indoor Air Quality, particularly in furnace, duct and vent cleaning. As much as we're proponents of these services, we want to help you create and maintain a clean air environment at home, one that begins with essential habits and practices on an everyday basis.
What Does Clean Air Mean? What Makes 'Bad' Air?
The ideal 'clean' or 'pure' air would be completely free of particulates, contaminants, etc. In our modern world, it's pretty tough to find 'perfectly clean' air anymore, although here in Canada we're blessed to have many pristine places with natural beauty and fresh air to breathe. In cities and suburbs, our outdoor air quality isn't bad; compared to many places in the world, we've got it pretty good. And with emissions standards constantly improving, our general air quality has improved in recent years. But there are still some factors to be wary of, particularly in the summer months when some cities see smog layers hovering over their skyline. Forest fires are another source of lessened air quality. Still, we're generally breathing pretty good air outside. Indoors, unfortunately, is another matter.
Whether at home or in a commercial building, the air we breathe indoors is affected by a number of factors. Ideally, our indoor air would be as clean as the outdoors (or even cleaner, if you live in an urban area). Unfortunately, the by-product of nearly every structure, no matter the kind of construction or components supporting it, is that there are some airborne particulates being generated. It's not that each particulate is necessarily unhealthy on its own, but the accumulation and combination can pose certain risks for people and pets. A building that is built and maintained to reduce the accumulation of above-normal chemical and biological off-gassing or particulates would be considered a 'healthy' environment. To achieve this, a building must be watertight, have a controlled air change (per hour), and be well ventilated. All elements of the structure – its environment, envelope, mechanical systems and occupant activities – affect each other, and the end-result affects its overall air quality. Understanding these factors and their interaction is the key to eliminating indoor air quality problems.
Being involved in the business of mechanical systems, specifically HVAC (heating, ventilation and cooling), we at Modern PURAIR are committed to doing everything we can to help our clients improve this aspect of the air they breathe indoors. Of course, we recommend a thorough furnace cleaning, as well as cleaning of ducts and dryer vents, on a regular basis. Why? Home repair and renovation expert and TV home guru Mike Holmes calls HVAC the "lungs" of the house. "A strong, durable HVAC system keeps your home nice and healthy throughout the year. Not only does proper ventilation help prevent mildew growth, when your home is sealed up tightly (as it tends to be during the winter), but it also ensures you're breathing in clean, safe air. It's important that you let your home breathe all season long."
Holmes (and many other indoor air experts, ourselves included) cite volatile organic compounds (VOCs) as a primary factor of airborne contaminants that can linger in the home if not properly controlled and ventilated. What are some of the components that contain VOCs?
Building supplies
Paints
Furniture
Carpet
Insulation
Treated wood
But wait, we all have most of these things in our homes. Does that mean we're breathing bad air? Not necessarily, no; but it's worth looking into. Airborne contaminants can be divided into two categories: chemical and biological. Chemical contaminants typically stem from off-gassing of combustion appliances, building materials, soaps and fragrances. Biological contaminants are associated with mold, pollen, dust mites and animal dander. Moisture conditions often lead to biological contamination. If a building or space is not properly ventilated, for example, the particulates and contaminants generated by these items can accumulate, building up over time to potentially hazardous levels. That's not good, and that's why it's important to be proactive in taking steps to prevent buildup.
How to Improve the Air You Breathe at Home
With a few relatively simple steps, you can reduce and even eliminate many of the airborne contaminants in your home.
Eliminate sources of moisture. Dryness is your friend. Inside the house, the basement is the biggest spot where moisture gathers. Install a dehumidifier… and a sump pump (or second sump pump) if needed. Store items in plastic containers, and keep cardboard boxes, carpets etc. off the floor. In other rooms of the house, ventilation (see next section) is your best bet. Outside the house, you've got some sources as well. Direct spring runoff away from your house, downhill on your property. Same goes for roof and trough runoff. Keep window wells free of debris. Don't pile snow against the house (shovel it away).
Ventilate, ventilate, ventilate! Keep windows open as much as you can. Run the fans in your bathrooms, laundry rooms, kitchen and elsewhere more often.
Filters. Air filtration systems can be good, just be sure to shop around and do your homework. A furnace filter is important, too. Invest in a good one, and change it often. This will prevent many of the contaminants from circulating through your HVAC system.
Duct cleaning. Now that we've touched on HVAC, it's important to have your ducts and vents cleaned regularly. For more on this, see our pages on furnace and air duct cleaning, as well as dryer vent cleaning.
Contact us today to set up an HVAC inspection at your home, where we'll look at your furnace, air ducts and dryer vents, do a thorough cleaning, and happily answer your questions and share more tips and suggestions with you.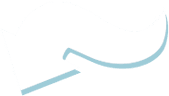 ENTER POSTAL CODE
Enter your postal code to book your appointment online now!
Use Promotion Code "SAVE10"
or call us today to speak to a live Modern PURAIR® Customer Care Agent:
800-996-3878
REVIEWS ★★★★★ Call Toll Free:1 (800) 996 3878Modern PURAIR® News The latest news and helpful tips about Air Health.Consumers looking for the highest level of home air quality are turning to Modern PURAIR's whole home air purification systems.  These systems are...
FURNACE AND AIR DUCT CLEANING
We have developed an exclusive PUR CURx® Contact Cleaning Scrub System that actually scrubs all 4 sides of your duct system.

INDOOR AIR QUALITY TESTING
We spend an average of 90% of our time inside, and your home might contain air pollutants that may be hazardous to our health.

DRYER VENT CLEANING
Dryer fires are more common than chimney fires. Reduce the risk with frequent dryer vent cleaning.

AIR PURIFICATION
Provide your family with the clean air using our HEPA Filters and Germicidal UVC/UVV Light technology

AIR DUCT CLEANING
All four sides of the ductwork are thoroughly scrubbed clean, thanks to our trademarked PUR CURx® Contact Cleaning Scrub System.

FILTER MAINTENANCE PROGRAM
A Filter Maintenance Program Designed To Best Fit Your Needs. Filters need to be properly selected and maintained to function properly.

DRYER VENT CLEANING
Dryer fires are more common than most people think. Mitigate the risk by cleaning vents often.

COIL CLEANING
Modern PURAIR® Offers the most cost-effective HVAC equipment evaluation, coil cleaning, filter maintenance, and IAQ solution with our industry leading 30 day satisfaction guarantee.

AIR PURIFICATION
Provide your commercial building occupants with the clean air using our HEPA Filters and Germicidal UVC/UVV Light technology

INDOOR AIR QUALITY TESTING
On average, 90% of our time is spent indoors. If your business's air contains pollutants or allergens, how is this affecting your life?
© 2021 Copyright - Modern PURAIR®. All rights reserved.