Modern PURAIR®
 

News
The latest news and helpful tips about Air Health.
How to Save on Heating Costs This Winter
Does it seem like the cost of heating your home is getting out of hand? Does your gas or hydro bill send your blood pressure racing? In many parts of Canada, utilities have become an increasingly larger expenditure. And there appears to be no end in sight – to winter nor to the rising costs. What is the homeowner (or renter) to do? Don't lose hope! Here are several ways you can save money on heating costs.
Dress Warm, Lower the Thermostat
Okay, let's start with a big one. An obvious one for some, most even, but really this is where you can enjoy significant savings. By turning down the heat (lowering the target temperature on your thermostat), the heat will be running less, thus costs will come down. According to the Canada Mortgage and Housing Corporation (CMHC), who randomly surveyed Canadian houses:
Thermostat settings in the winter tend to be quite closely grouped around 20°C – 21°C (68°F – 70°F).
The more you reduce the thermostat setting, the greater the possibility for savings
Generally, a drop of 2°C (3.6°F) will lead to some savings and little risk.
Some householders reduce temperatures 4°C – 6°C (7°F – 11°F)
Research from the Canadian Centre for Housing Technology shows that winter setbacks for the houses tested would result in heating cost savings of 5%~15%. The highest savings came with a setback of 6°C (11°F).
How is too low? Well, the answer to that is a mix of factors. How comfortable are you with a lower temperature in the house? How much are you willing to dress up at home? If you're the kind of person who prefers to wear a t-shirt at home year-around, it could end up costing you in the winter. If, however, you're comfortable wearing a turtle neck, sweater, thick sweatpants and a thicker pair (or two) of socks, you'll be well insulated and can comfortably turn down the thermostat – and save money! Also you can lower the temperature at night, while you're sleeping (preferably under a thick duvet or layers of blankets) and don't require as much heat (especially in 90% of the house now unused). And you can turn down the temperature even further when you're not at home. A programmable thermostat is great for this – see the section further down. But is there a point where, even when you're dressed warm, the temperature is just too cold for the house? Yes. Below 15°C, the house could be at risk. Why? That temperature is an average of the house, which means it's likely warmer upstairs and colder downstairs. Your furnace and other equipment/items in the basement could get a little too chilly, so be careful. Also, in the event of a power outage (ice or wind storm, etc.), the house would cool down that much more quickly, increasing the risk of pipes freezing.
Structural and Cosmetic Remedies
In addition to making a sacrifice on indoor temperature, you can also make a small investment (time and money) in items around the house that will help keep the cold air out and the warm air in. Start with insulation. There should be at least 11 inches (28cm) of fibreglass or rock wool insulation in your attic. Be sure to seal openings in the floor, and also around vents and electrical boxes. Some more tips:
Cover drafty windows
Replace worn weather stripping
Adjust door thresholds
Plug holes in exterior walls
Seal air leaks in ductwork
Keep heating registers clear
Change your furnace filter regularly
Use a ceiling fan with a reverse (heat) direction, which will push the warm air down
If you're handy around the house, great, this shouldn't take long and will pay off soon. If you feel like you're not the best at these things and are better off calling in a handyman or house pro, the investment will still pay off in lower heating costs.
What About Other Household Items and Use?
There are things in our homes we use regularly that can help save money on heating bills – and others that drain costs. Bathroom and kitchen fans might seem more necessary in the winter, when the windows are closed and the smells get shut in, but those fans are also carrying warm air out, so be sure to limit their use. Ovens and showers, on the other hand, are of help. You're using it anyway, so why not take advantage. Leave the bathroom door open when the shower is running; this way the steam will spread elsewhere and start to warm up things a bit. Though you don't want to leave the oven door open too long while it's running (which would be counterproductive), leverage that heat by opening the oven door once you're done cooking and the oven is off. Open the blinds or curtains to windows that are in direct sunlight; use this rudimentary solar power to heat the room! Conversely, keep these closed at night or otherwise when not basking in sunlight. Got a fireplace? If it's word-burning, you'll surely save on heating costs by using it! Even if it's a gas fireplace, you can heat the room nicely and keep the rest of the house cooler. No fireplace? A space-heater can serve a similar purpose.
Programmable Thermostat
The more control you have over your house's temperature, the more you'll save. A programmable thermostat will give you the option to set one temperature for when you're awake, one for when you sleep, and yet another for when you're away. Many even have weekend settings. Want to save even more? Consider the NEST Learning Thermostat, which we offer here at Modern PURAIR. NEST indeed learns the temperatures that you like, so that you won't have to program and reprogram all the time. It automatically turns the temperature down at night and when you're not at home, and you can control the NEST from a smartphone, tablet or laptop. To find out more about the NEST Learning Thermostat, or to talk with us about how you can save on heating costs, get in touch with Modern PURAIR today.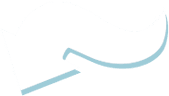 ENTER POSTAL CODE
Enter your postal code to book your appointment online now!
Use Promotion Code "SAVE10"
or call us today to speak to a live Modern PURAIR® Customer Care Agent:
800-996-3878
REVIEWS ★★★★★ Call Toll Free:1 (800) 996 3878Modern PURAIR® News The latest news and helpful tips about Air Health.Consumers looking for the highest level of home air quality are turning to Modern PURAIR's whole home air purification systems.  These systems are...
FURNACE AND AIR DUCT CLEANING
We have developed an exclusive PUR CURx® Contact Cleaning Scrub System that actually scrubs all 4 sides of your duct system.

INDOOR AIR QUALITY TESTING
We spend an average of 90% of our time inside, and your home might contain air pollutants that may be hazardous to our health.

DRYER VENT CLEANING
Dryer fires are more common than chimney fires. Reduce the risk with frequent dryer vent cleaning.

AIR PURIFICATION
Provide your family with the clean air using our HEPA Filters and Germicidal UVC/UVV Light technology

AIR DUCT CLEANING
All four sides of the ductwork are thoroughly scrubbed clean, thanks to our trademarked PUR CURx® Contact Cleaning Scrub System.

FILTER MAINTENANCE PROGRAM
A Filter Maintenance Program Designed To Best Fit Your Needs. Filters need to be properly selected and maintained to function properly.

DRYER VENT CLEANING
Dryer fires are more common than most people think. Mitigate the risk by cleaning vents often.

COIL CLEANING
Modern PURAIR® Offers the most cost-effective HVAC equipment evaluation, coil cleaning, filter maintenance, and IAQ solution with our industry leading 30 day satisfaction guarantee.

AIR PURIFICATION
Provide your commercial building occupants with the clean air using our HEPA Filters and Germicidal UVC/UVV Light technology

INDOOR AIR QUALITY TESTING
On average, 90% of our time is spent indoors. If your business's air contains pollutants or allergens, how is this affecting your life?
© 2021 Copyright - Modern PURAIR®. All rights reserved.