Modern PURAIR®
 

News
The latest news and helpful tips about Air Health.
New Home? Clear the Air with Duct Cleaning
Should you have the ducts cleaned in your new home?
Some people say, 'No Way! It's new, why would I clean something NEW? I wouldn't clean a new car or a new garment, why would I clean a new house?!'
And while it might seem counter-intuitive, today we'll be talking about why it's beneficial for you to do just that. Before you set foot in your new home, dust and debris will already be gathering in those ducts! For the price you've just paid for your new home, isn't it worth just a little bit more to invest in clean air for your family to breathe?
It's a New House… But Just How 'New' Is it?
It's true, you probably wouldn't take that new car to the car wash right away, or take your new suit straight to the dry cleaners. But new homes are different. A lot goes on during the home construction process, both in front of our eyes as well as behind the scenes. Before the ductwork even makes it to your homesite, it may have sat for months or even years in a warehouse. That right there makes it prone to dust. Once it's brought into the construction site, the ductwork is installed – and then it sits again, possibly several weeks or even months. This time, however, it's not only dust that's accumulating. Construction is taking place in and around the house. Dirt and dust are getting kicked up into the air. And, with new home construction happening at breakneck pace, not all construction trades are as careful with their job site as they ought to be. Just what kind of things can get into ductwork during construction?
"Cigarette butts and Tim Hortons cups!" says Ari Black, an Ottawa resident who bought a new condominium and subsequently became board president. "Between our ducts and those in the other units, we were finding all sorts of things left behind by the builder and his subcontractors. Gross! The ducts needed a good cleaning right off the bat; and once we did, our neighbours reported feeling better and breathing more easily."
You've Made the Investment, Now Protect It (and Your Family)
Canadian repair/renovation expert and TV home guru Mike Holmes agrees. "Think about cleaning your ducts if you just moved into a newly built home, or just had a major renovation done. If the construction crew wasn't careful, they may have swept all kinds of dirt — insulation fibres, pieces of drywall, even lunch bags and coffee cups — into the ducts. Last I checked, this junk doesn't belong in a modern HVAC system."
Indeed they don't belong in your HVAC (Heating, Ventilation and Air Conditioning system). You've made a significant investment in your new home. The only thing that belongs in the ductwork is clean air passing through.
Contact Modern PURAIR today to set up an appointment to have your new home's ducts inspected and cleaned. If you haven't moved in yet, we can find the day on the calendar that works best for you (ideally as soon after closing date as possible). If you've already moved in and are wondering about that air, wait no further – talk to us about how we can help.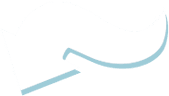 ENTER POSTAL CODE
Enter your postal code to book your appointment online now!
Use Promotion Code "SAVE10"
or call us today to speak to a live Modern PURAIR® Customer Care Agent:
800-996-3878
REVIEWS ★★★★★ Call Toll Free:1 (800) 996 3878Modern PURAIR® News The latest news and helpful tips about Air Health.Consumers looking for the highest level of home air quality are turning to Modern PURAIR's whole home air purification systems.  These systems are...
FURNACE AND AIR DUCT CLEANING
We have developed an exclusive PUR CURx® Contact Cleaning Scrub System that actually scrubs all 4 sides of your duct system.

INDOOR AIR QUALITY TESTING
We spend an average of 90% of our time inside, and your home might contain air pollutants that may be hazardous to our health.

DRYER VENT CLEANING
Dryer fires are more common than chimney fires. Reduce the risk with frequent dryer vent cleaning.

AIR PURIFICATION
Provide your family with the clean air using our HEPA Filters and Germicidal UVC/UVV Light technology

AIR DUCT CLEANING
All four sides of the ductwork are thoroughly scrubbed clean, thanks to our trademarked PUR CURx® Contact Cleaning Scrub System.

FILTER MAINTENANCE PROGRAM
A Filter Maintenance Program Designed To Best Fit Your Needs. Filters need to be properly selected and maintained to function properly.

DRYER VENT CLEANING
Dryer fires are more common than most people think. Mitigate the risk by cleaning vents often.

COIL CLEANING
Modern PURAIR® Offers the most cost-effective HVAC equipment evaluation, coil cleaning, filter maintenance, and IAQ solution with our industry leading 30 day satisfaction guarantee.

AIR PURIFICATION
Provide your commercial building occupants with the clean air using our HEPA Filters and Germicidal UVC/UVV Light technology

INDOOR AIR QUALITY TESTING
On average, 90% of our time is spent indoors. If your business's air contains pollutants or allergens, how is this affecting your life?
© 2021 Copyright - Modern PURAIR®. All rights reserved.