Modern PURAIR®
 

News
The latest news and helpful tips about Air Health.
Signs Your Dryer Vent Needs Cleaning
Dryer vents are an often neglected feature of the home. Like any system in your home, they need regular maintenance and cleaning in order to stay in top shape! Dryer vents only accumulate trace amounts of lint after each load, but after enough time build-up can constitute a major fire hazard! Here are some of the signs that your dryer vent needs cleaning by Modern PURAIR.
When's the last time you looked at your dryer vent? If you can't remember, chances are it needs a cleaning! Dryer vents are often intentionally hidden on the exterior of a home. Out of sight, and out of mind, it's very easy to forget about them entirely. All it takes is quickly finding yours and taking a quick peek inside. If you see an obvious accumulation of lint, it's time to book a cleaning!
Your Dryer is Taking Longer to Dry
Did your dryer originally dry clothes efficiently, but now seems to be taking longer and longer to dry? Checking your dryer vents ought to be the first step you take to remedy the problem. Most attribute a deteriorating dryer to gradually-decreasing efficiency, but more often than not, it's simply vent accumulation!
Your Clothes and Dryer are Unusually Hot
Your dryer depends on adequate ventilation to operate properly. If there is a blockage, or anything restricting airflow from the dryer to the outside, your dryer is less able to vent accumulated heat. This can lead to not only damaged clothes, but a damaged dryer; and in the worst case, fire!
You're Finding Lint in Odd Places
You change your dryers lint filter every time you dry a load, but for some reason you're still finding lint everywhere. It's on your clothes, hiding in nooks and crannies, and little balls seem littered all over the interior of your dryer. This is probably due to the fact that your dryer is incapable of venting to the exterior due to an accumulation somewhere in your venting system!
You Can't Remember Your Last Inspection
If you can't remember the last time you had an inspection of your dryer vents, it's time to make a call to Modern PURAIR. It's recommended that dryer vents be inspected at least once yearly to ensure your system remains in top working order, and to reduce the possibility of fire and carbon monoxide poisoning.
Modern PURAIR
Dryer vents are often neglected, and this can have serious consequences. Vent accumulation leads to the gradual loss of efficiency for your dryer, meaning more time and money spent each load just to get things dry. In the worst cases, these neglected accumulations can represent major fire hazards, so call Modern PURAIR today for dryer vent inspection and cleaning!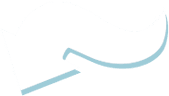 ENTER POSTAL CODE
Enter your postal code to book your appointment online now!
Use Promotion Code "SAVE10"
or call us today to speak to a live Modern PURAIR® Customer Care Agent:
800-996-3878
REVIEWS ★★★★★ Call Toll Free:1 (800) 996 3878Modern PURAIR® News The latest news and helpful tips about Air Health.Consumers looking for the highest level of home air quality are turning to Modern PURAIR's whole home air purification systems.  These systems are...
FURNACE AND AIR DUCT CLEANING
We have developed an exclusive PUR CURx® Contact Cleaning Scrub System that actually scrubs all 4 sides of your duct system.

INDOOR AIR QUALITY TESTING
We spend an average of 90% of our time inside, and your home might contain air pollutants that may be hazardous to our health.

DRYER VENT CLEANING
Dryer fires are more common than chimney fires. Reduce the risk with frequent dryer vent cleaning.

AIR DUCT CLEANING
All four sides of the ductwork are thoroughly scrubbed clean, thanks to our trademarked PUR CURx® Contact Cleaning Scrub System.

FILTER MAINTENANCE PROGRAM
A Filter Maintenance Program Designed To Best Fit Your Needs. Filters need to be properly selected and maintained to function properly.

DRYER VENT CLEANING
Dryer fires are more common than most people think. Mitigate the risk by cleaning vents often.

COIL CLEANING
Modern PURAIR® Offers the most cost-effective HVAC equipment evaluation, coil cleaning, filter maintenance, and IAQ solution with our industry leading 30 day satisfaction guarantee.
CERTIFICATION PROGRAM
Let customers know they're breathing certified PURAIR® with Modern PURAIR® Certification Program.

INDOOR AIR QUALITY TESTING
On average, 90% of our time is spent indoors. If your business's air contains pollutants or allergens, how is this affecting your life?