Modern PURAIR®
Air Duct Cleaning Services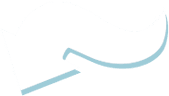 ENTER POSTAL CODE
Enter your postal code to book your appointment online now!
Google Reviews
5

Stars - Based on

3799

User Reviews
Use Promotion Code "SAVE10"
or call us today to speak to a live Modern PURAIR® Customer Care Agent:
800-996-3878
AIR DUCT

 CLEANING SERVICES
SUPERIOR AIR QUALITY FROM OUR TRADEMARKED DUCT CLEANING EQUIPMENT
Over time ducts become caked with all sorts of allergens and debris making it difficult for homeowners keep their home dust free. Our PUR CURx® Contact Cleaning Scrub System actually scrubs all sides of your ducts to ensure all dust, debris and dirt is eliminated, improving indoor air quality.
Let your family breathe easy, safe from harmful airborne contaminants that build up over time in your ducts, including in some cases volatile organic compounds such as mould. Our deep cleaning PUR CUR® system is able to show exactly how much waste we pull from your home's ducts, improving efficiency and keeping you and your family happy. In addition, our PUR CURx® UV light treatment and filters reduce risk of contaminates long after we leave your home.
We are National Air Duct Cleaners Association certified, but commit to reaching further than just the standards. Experience our industry leading level of service we have become known for across Western Canada. We stand proudly behind our exclusive 30-day customer satisfaction guarantee.
DOES MY HOME NEED AN
AIR DUCT CLEANING?
Is your home constantly dusty?
Is anyone in your family suffering from worsening asthma, allergies or other respiratory problems?
Is there a consistent odour in your residence?
Are you worried about the safety of your home's indoor air quality?
Is your home newly built or recently undergone extensive renovation?
Is dust building on your vent grills?
Are you concerned about your system's efficiency?
Do the far corners of your home feel too hot or too cold?
IF YOU ANSWERED YES TO ANY OF THESE, THEN CHANCES ARE,
YOU NEED YOUR AIR DUCTS CLEANED.
HOW OFTEN SHOULD MY AIR DUCTS BE CLEANED?
The average residential home should have their HVAC systems cleaned every 2-3 years. This also includes new homes as post-construction debris and chemical contaminates can linger in your ducts and be distributed throughout your home. Pet owners may need more frequent services due to pet dandruff and hair contributing to build up.
WHAT ARE THE BENEFITS OF CLEANING MY DUCTS?
• Removes unwanted airborne odours and allergens
• Improves quality of life for those with sensitive respiratory conditions
• Contributes to a cleaner living environment
• Reduces the spread of dust around the home
• Our PUR CURx® treatments reduce the ongoing risk of airborne contaminates
• Clean ducts increase your system's efficiency, saving you money
HOW LONG WILL IT TAKE TO CLEAN MY DUCTS?
From our assessment of your home to completion of the cleaning, an averaged sized home will approximately take 2 – 2 ½ hours to complete.
FURNACE AND AIR DUCT CLEANING
We have developed an exclusive PUR CURx® Contact Cleaning Scrub System that actually scrubs all 4 sides of your duct system.

INDOOR AIR QUALITY TESTING
We spend an average of 90% of our time inside, and your home might contain air pollutants that may be hazardous to our health.

DRYER VENT CLEANING
Dryer fires are more common than chimney fires. Reduce the risk with frequent dryer vent cleaning.

AIR DUCT CLEANING
All four sides of the ductwork are thoroughly scrubbed clean, thanks to our trademarked PUR CURx® Contact Cleaning Scrub System.

FILTER MAINTENANCE PROGRAM
A Filter Maintenance Program Designed To Best Fit Your Needs. Filters need to be properly selected and maintained to function properly.

DRYER VENT CLEANING
Dryer fires are more common than most people think. Mitigate the risk by cleaning vents often.

COIL CLEANING
Modern PURAIR® Offers the most cost-effective HVAC equipment evaluation, coil cleaning, filter maintenance, and IAQ solution with our industry leading 30 day satisfaction guarantee.
CERTIFICATION PROGRAM
Let customers know they're breathing certified PURAIR® with Modern PURAIR® Certification Program.

INDOOR AIR QUALITY TESTING
On average, 90% of our time is spent indoors. If your business's air contains pollutants or allergens, how is this affecting your life?