About Our Company
Your Full-Service Indoor Air Quality Company
THE
 

PUR KIDS®

 

FOUNDATION

1% of Modern PURAIR® franchise system sales are donated to the PUR KIDS® Foundation.  The purposes of the PUR KIDS Foundation is to provide support to children and families who are low-income, experience crisis, facing short-term or long-term medical challenges, or otherwise in need by providing nutritious food, caregiving items, equipment, clothing, education, medical equipment, and other financial and emotional support, including assisting such children and families with access to medical facilities and services or other community programs.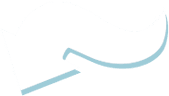 ENTER POSTAL CODE
Enter your postal code to book your appointment online now!
Use Promotion Code "SAVE10"
or call us today to speak to a live Modern PURAIR® Customer Care Agent:
800-996-3878
© 2021 Copyright - Modern PURAIR®. All rights reserved.