Modern PURAIR®
Commercial Dryer
Vent Cleaning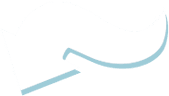 GET YOUR FREE COMMERCIAL DUCT CLEANING ESTIMATE
Trust The Industry Leader With Your Furnace, Ducts, Vents & More
EXPERT DRYER VENT CLEANING
PROTECT YOUR BUSINESS WITH THE EXPERTS AT MODERN PURAIR®
Today, dryer fires have become more common than chimney fires, causing millions of dollars in property damage each year. If you own a business, this can not only cost you money in repairs and restoration, but also in lost profits and a tarnished reputation. Luckily, dryer fires are easily avoidable with regular cleaning done by qualified experts. Allowing lint to build up in your dryer ducts is a costly accident waiting to happen. We commonly service the following Commercial spaces:
Stratas
Apartments & Condos
Laundromats
Hotels & Residences
Hospitals & Vets
Spas & Salons
Daycares
Fitness Centres
PROUDLY SERVING
OUR COMMERCIAL CUSTOMERS


DYER VENT CLEANING BENEFITS AND TYPES OF
COMMERCIAL BUILDINGS SERVED
BENEFITS OF AIR DUCT CLEANING
INCREASED ENERGY EFFICIENCY
Clean dryer vents allow better airflow in your dryer, improving its ability to dry clothes and fabrics faster, with less energy spent.
FIRE RISK REDUCTION
Dryer fires are easily preventable with regular cleanings. Neglecting this service is a fire simply waiting to happen. Protect your property with regular cleanings.
ENJOY CLEANER AIR
Having a dryer vent cleaned will remove any lingering allergens and harmful VOCs that have been caught due to buildup of lint and other debris.
COMMERCIAL BUILDINGS COMMONLY SERVICED
CONTACT US FOR YOUR FREE ESTIMATE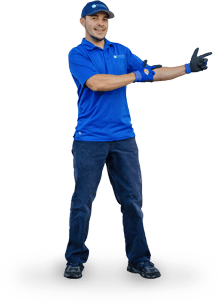 COMMERCIAL
DRYER VENT
CLEANING 

EXPERTS

Keeping a close eye on the state of your dryer vents can help prevent dangerous and costly dryer fires from occurring. Thankfully, there are some warning signs that can give you clues for when you should be getting your dryer vents serviced while running your normal cycle:

– Time for clothes to dry takes longer and longer
– You notice a burning smell when running the dryer
– Clothes are unusually hot to the touch when removed

If you notice any of the above warning signs, call the experts from Modern PURAIR® right away, especially if it has been more than a year since your last cleaning. Make sure to have a professional clean out your dryer vent ducts, as improper cleaning can leave you at risk of a fire. Commercial dryer vents are typically longer and more complex than residential vents, so make sure to contact us for a professional dryer duct cleaning to assess your system and provide a free estimate!
FREQUENTLY 
ASKED QUESTIONS
HOW OFTEN SHOULD MY BUSINESS'S DRYER VENT BE CLEANED?
Once a year is recommended, but this can vary greatly depending on the type of use, volume of use, and structure of the system.
WHY SHOULD I GET MY BUSINESS'S DRYER VENT CLEANED?
To prevent dryer fires which have the potential to cause property damage far exceeding the maintenance cost of regular dryer cleaning. Not to mention the risk for someone getting hurt.
WILL THE SERVICE DISRUPT MY BUSINESS'S OPERATIONS?
No, our technicians work to ensure you feel as little an impact to your business as possible. They work with you to find the best time to conduct their cleaning, avoiding any major disruption.
WHAT TYPE OF COMMERCIAL BUILDINGS CAN YOU CLEAN?
We proudly serve nearly every type of building's dryer vents, from large scale apartments and stratas, to smaller businesses and fitness centres.
HOW IS YOUR DUCT CLEANING PRICED?
Our pricing will vary depending on the size and complexity of your system, number of vents, and other factors. Our estimates will always remain free.
Get Your Free Commercial Duct Cleaning Estimate
TRUST THE INDUSTRY LEADER WITH YOUR FURNACE, DUCTS, VENTS & MORE
FURNACE AND AIR DUCT CLEANING
We have developed an exclusive PUR CURx® Contact Cleaning Scrub System that actually scrubs all 4 sides of your duct system.

INDOOR AIR QUALITY TESTING
We spend an average of 90% of our time inside, and your home might contain air pollutants that may be hazardous to our health.

DRYER VENT CLEANING
Dryer fires are more common than chimney fires. Reduce the risk with frequent dryer vent cleaning.

AIR DUCT CLEANING
All four sides of the ductwork are thoroughly scrubbed clean, thanks to our trademarked PUR CURx® Contact Cleaning Scrub System.

FILTER MAINTENANCE PROGRAM
A Filter Maintenance Program Designed To Best Fit Your Needs. Filters need to be properly selected and maintained to function properly.

DRYER VENT CLEANING
Dryer fires are more common than most people think. Mitigate the risk by cleaning vents often.

COIL CLEANING
Modern PURAIR® Offers the most cost-effective HVAC equipment evaluation, coil cleaning, filter maintenance, and IAQ solution with our industry leading 30 day satisfaction guarantee.
CERTIFICATION PROGRAM
Let customers know they're breathing certified PURAIR® with Modern PURAIR® Certification Program.

INDOOR AIR QUALITY TESTING
On average, 90% of our time is spent indoors. If your business's air contains pollutants or allergens, how is this affecting your life?