Modern PURAIR®
Commercial Indoor
Air Quality Testing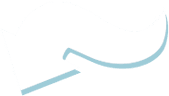 GET YOUR FREE COMMERCIAL DUCT CLEANING ESTIMATE
Trust The Industry Leader With Your Furnace, Ducts, Vents & More
BREATHE THE MODERN PURAIR
ADVANTAGE®
ENSURE YOUR COMMERCIAL SPACE IS VOC FREE
We specialize in serving government clients, large offices, and stratas, ensuring all occupants are protected from volatile organic compounds (VOCs) and the resulting sick building syndrome. Having your air quality tested regularly is critical for the health of occupants as indoor air holds a higher concentration of VOCs than outdoor air, especially in new buildings. Materials such as plywood, glues, foam insulation, and fabrics all can release VOCs. Additionally, products such as perfumes, cleaning supplies, paints, and even copying and printing machines. Poor ventilation systems and dirty ducts add to the risk.
Common symptoms from exposure can include: irritation of the eyes, nose and throat; skin problems; headaches; dizziness, fatigue, and nausea; and in higher concentrations irritation and damage to the lungs, liver, kidneys, and central nervous system. In some cases, cancer has been reported from exposure to VOCs, but these health effects all depend on concentration and length of exposure. Some individuals are more sensitive such as those with asthma. Our IAQ testing assesses your air quality and prepares a full report on the findings.
PROUDLY SERVING
OUR COMMERCIAL CUSTOMERS


AIR QUALITY TESTING BENEFITS AND TYPES OF COMMERCIAL BUILDINGS SERVED
BENEFITS OF AIR DUCT CLEANING
INCREASED SYSTEM EFFICIENCY
Air quality testing can help diagnose problems with your HVAC system, providing clues where maintenance needs to be done improving efficiency.
PEACE OF MIND
Have confidence that your indoor air is free of harmful allergens or pollutants that can cause problems for occupants, especially those with respiratory issues.
IDENTIFY PROBLEMATIC ODOURS
Having your air quality testing can help identify what is causing odours to be cycled through your ducts, allowing us to take the necessary steps for removing them.
COMMERCIAL BUILDINGS COMMONLY SERVICED
CONTACT US FOR YOUR FREE ESTIMATE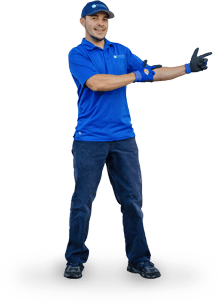 COMMERCIAL
INDOOR AIR
QUALITY 

SPECIALISTS

Modern PURAIR® has the most accurate air monitoring equipment available in Western Canada. With an average of 90% of our lives spent inside, it is essential for you, your customers, and your employees to be breathing clean, VOC-free air. Breathing clean air protects everyone's health, protecting productivity and customer happiness.

Not providing, ensuring and investigating indoor air quality in a workplace can result in criminal charges, not to mention the negative health effects to occupants. Not investigating any complaints can be considered negligence. Reduce liability by having your commercial space regularly checked for air quality issues, protecting occupants from:
Volatile Organic Compounds
Dust Mites
Allergens
Odours & More
FREQUENTLY 
ASKED QUESTIONS
MY BUILDING IS NEW, SHOULD I STILL WORRY ABOUT MY AIR QAULITY?
Yes! Newer buildings hold a greater risk for VOCs as chemicals and pollutants from building materials are still fresh and easily agitated, releasing them into the air. No matter the age of the building, there is always a risk.
HOW DO I KNOW IF MY BUILDING IS CAUSING SICK BUILDING SYSNDROME SYMPTOMS?
VOCs and other pollutants effect everyone is different ways due to the range of sensitivity in individuals. Those with existing respiratory issues are more likely to show symptoms. Most of the time people's conditions will improve when leaving the building.
HOW CAN I REDUCE THE RISK OF POOR INDOOR AIR QUALITY?
Having your HVAC system cleaned and serviced regularly to maximize ventilation efficiency is paramount. Removing moisture and humidity from the building due to leaks or climate is also key. Higher temperatures also contribute to increased risk of negative health effects from poor indoor air quality.
WHAT TYPE OF COMMERCIAL BUILDINGS CAN YOU TEST?
We can test the air quality of nearly every type of commercial space including government, stratas, offices, and more!
HOW IS YOUR INDOOR AIR QUALITY TESTING PRICED?
Our commercial air quality testing depends on the size and layout of the space. Our estimates are always free.
Get Your Free Commercial Air Quality Assessment
TRUST THE INDUSTRY LEADER WITH YOUR FURNACE, DUCTS, VENTS & MORE
FURNACE AND AIR DUCT CLEANING
We have developed an exclusive PUR CURx® Contact Cleaning Scrub System that actually scrubs all 4 sides of your duct system.

INDOOR AIR QUALITY TESTING
We spend an average of 90% of our time inside, and your home might contain air pollutants that may be hazardous to our health.

DRYER VENT CLEANING
Dryer fires are more common than chimney fires. Reduce the risk with frequent dryer vent cleaning.

AIR PURIFICATION
Provide your family with the clean air using our HEPA Filters and Germicidal UVC/UVV Light technology

AIR DUCT CLEANING
All four sides of the ductwork are thoroughly scrubbed clean, thanks to our trademarked PUR CURx® Contact Cleaning Scrub System.

FILTER MAINTENANCE PROGRAM
A Filter Maintenance Program Designed To Best Fit Your Needs. Filters need to be properly selected and maintained to function properly.

DRYER VENT CLEANING
Dryer fires are more common than most people think. Mitigate the risk by cleaning vents often.

COIL CLEANING
Modern PURAIR® Offers the most cost-effective HVAC equipment evaluation, coil cleaning, filter maintenance, and IAQ solution with our industry leading 30 day satisfaction guarantee.

AIR PURIFICATION
Provide your commercial building occupants with the clean air using our HEPA Filters and Germicidal UVC/UVV Light technology

INDOOR AIR QUALITY TESTING
On average, 90% of our time is spent indoors. If your business's air contains pollutants or allergens, how is this affecting your life?
© 2021 Copyright - Modern PURAIR®. All rights reserved.