Home Indoor Air Quality Testing
Ensure Your Home Is Free Of Harmful Pollutants & Allergens
RESIDENTIAL AIR
QUALITY TESTING
PROTECT YOUR FAMILY'S HEALTH & BREATHE EASY KNOWING YOUR AIR IS VOC-FREE!
We spend an average of 90% of our time inside, and our homes may contain volatile organic compounds that can be hazardous to our family's health. Indoor air pollutants range from minor irritants such as dust and animal dander, to major irritants such as mold and chemical vapours from building materials and furnishings. As a result, asthma, allergies, and other respiratory illnesses can be caused by hazardous substances in the air. Our tests prepare a full report on what is found in your home's air.
Modern PURAIR® now has the most accurate and affordable residential air monitoring technology available in Canada.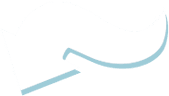 ENTER POSTAL CODE
Enter your postal code to book your appointment online now!
Use Promotion Code "SAVE10"
or call us today to speak to a live Modern PURAIR® Customer Care Agent:
800-996-3878
HOW DOES INDOOR AIR QUALITY TESTING WORK?
Our specialist will bring our PURAIR Indoor Air Quality Sampling Device into the home and while holding the device, walk the perimeter of every room in the home for a minimum of three minutes per room.
We provide data on:
• PM 2.5
• PM 10
• VOCs
• CO2
The PURAIR IAQ Sensor measures particles in the air near PM 2.5 and PM 10.0. These two particle sizes are measured when assessing air quality because they affect human health. This is because particles of these sizes are capable of entering the lower respiratory tract. PM 10 particles are capable of penetrating to the very deepest parts of the lungs, while PM 2.5 particles or smaller can cross the blood barrier. Mold spores are typically between 3 to 30 microns and will show up on the PM 10 channel.
Volatile Organic Compounds or VOCs are emitted gases from certain solids or liquids. This could be connected to a mold infestation, gas leak, or off gassing of building materials and is a concern for indoor air quality.
Once the PURAIR IAQ specialist has surveyed each of the rooms in your home, they will then generate a full .PDF report with colour coded results and photo documentation.
They will review the report with you and make recommendations on what the next steps may be if there are any concerns for the IAQ in your residence. A copy of the report will be emailed to you to keep for your records as well.
The whole process takes roughly two hours to do all of the rooms in an average home.
WESTERN CANADA'S EXPERTS IN CLEAN AIR
With three generations of experience, Modern PURAIR® is on the leading edge of the HVAC cleaning industry, offering our clients:
PURAIR®

 

trained and certified professionals
WCB & ASHRAE compliant Indoor Air Quality Workplace regulations
Exclusive PURAIR®

 

high efficiency vacuum source removal service
Electrostatic Filtration products that block up to 97% of contaminants (compared to standard furnace filters that block only 5%)
Ultraviolet Light System to kill bacteria and viruses as they pass through your home's HVAC system.
A Whole Home Air Purification System that provides an affordable and superior alternative to portable air cleaners that clean only one small room in your home.
We are experts in our field and understand the importance of your home having clean, healthy indoor air. We all have families and know that the air we breathe is critical for our overall health and happiness.
FAQ'S ABOUT OUR
INDOOR AIR QUALITY TESTING
DO YOU TEST FOR MOULD WITH YOUR INDOOR AIR QAULITY TESTING?
Yes.  Our indoor air quality testing surveys the air for particulate and VOCs that correlate to mold contamination.
HOW IS THE AIR QUALITY ANALYZED?
We utilize a state of the art sampling air sampling system that will sample the air.  After the test has been completed the results are uploaded to a third-party service that prepares a report on the findings that we will share with you.  We will review the findings of the report with you immediately and then email you a copy of the report for your records.
FURNACE AND AIR DUCT CLEANING
We have developed an exclusive PUR CURx® Contact Cleaning Scrub System that actually scrubs all 4 sides of your duct system.

INDOOR AIR QUALITY TESTING
We spend an average of 90% of our time inside, and your home might contain air pollutants that may be hazardous to our health.

DRYER VENT CLEANING
Dryer fires are more common than chimney fires. Reduce the risk with frequent dryer vent cleaning.

AIR DUCT CLEANING
All four sides of the ductwork are thoroughly scrubbed clean, thanks to our trademarked PUR CURx® Contact Cleaning Scrub System.

FILTER MAINTENANCE PROGRAM
A Filter Maintenance Program Designed To Best Fit Your Needs. Filters need to be properly selected and maintained to function properly.

DRYER VENT CLEANING
Dryer fires are more common than most people think. Mitigate the risk by cleaning vents often.

COIL CLEANING
Modern PURAIR® Offers the most cost-effective HVAC equipment evaluation, coil cleaning, filter maintenance, and IAQ solution with our industry leading 30 day satisfaction guarantee.
CERTIFICATION PROGRAM
Let customers know they're breathing certified PURAIR® with Modern PURAIR® Certification Program.

INDOOR AIR QUALITY TESTING
On average, 90% of our time is spent indoors. If your business's air contains pollutants or allergens, how is this affecting your life?