Modern PURAIR®
 

News
The latest news and helpful tips about Air Health.
Protect Yourself Against Post-Renovation Air With Modern PURAIR
Renovations are a fantastic experience in improving the feel and look of spaces in your home or properties, but neglecting the critical step of vent cleaning afterwards betrays your peace of mind by exposing your body to harmful airborne substances.
The supplies and materials used throughout any kind of renovation are loaded with a range of chemicals harmful to the body, and in the hustle-and-bustle of renovations, they are made airborne. What looks like regular dust to the human eye turns out to be a dangerous concoction of volatile substances that circulate your home long-after your projects are done.
Find out what kind of substances renovations expose you to, and how to protect yourself, with Modern PURAIR
Volatile Organic Compounds
Volatile Organic Compounds, or VOC's, are chemicals known to be used in a wide of consumer and commercial renovations products. Glue, drywall, paint and primer, and many aerosol-based products are loaded with VOC's. Harmful to humans, these substances float around indoor air and are inhaled.
The same chemicals that make you light-headed when working with them, long-term exposure to even small amounts of VOC's increases one's exposure to a range of health complications, including cancer. VOC's are not noticed when inhaling, but accumulate in vents and circulate a home's indoor air long after renovation.
Protecting Yourself and Your Family
There are a range of measures you can take to reduce the impact of VOC's on yourself and your family during a renovation, but it is only after renovation that you can eliminate it entirely.
During Renovation
During renovation, anything you can do to improve air circulation throughout and through your home will go a long way to eliminating VOC accumulation. Open windows, doors, and vents keep air moving and dust from settling on surface, ensuring as much as possible that they move outside the home.
After Renovation
Regardless of how well you promote air circulation, there is no avoiding at least some degree of harmful VOC buildup in your vents.
This is why experts stress the importance of vent cleanings after any renovation.
By comprehensively inspecting your entire ventilation system top-to-bottom, and ensuring each and every nook and cranny throughout is free of any accumulated debris, Modern PURAIR can guarantee that you and your family sleep easily (and healthily) long into the future.
Clean Vents and Peace of Mind With Modern PURAIR
More than just vent cleaning, Modern PURAIR can also provide you access to indoor air quality testing to further promote peace-of-mind after renovations. Comprehensive laboratory analysis of your indoor air will provide absolute assurance that you're breathing the cleanest air possible!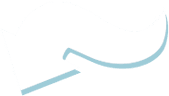 ENTER POSTAL CODE
Enter your postal code to book your appointment online now!
Use Promotion Code "SAVE10"
or call us today to speak to a live Modern PURAIR® Customer Care Agent:
800-996-3878
REVIEWS ★★★★★ Call Toll Free:1 (800) 996 3878Modern PURAIR® News The latest news and helpful tips about Air Health.Consumers looking for the highest level of home air quality are turning to Modern PURAIR's whole home air purification systems.  These systems are...
FURNACE AND AIR DUCT CLEANING
We have developed an exclusive PUR CURx® Contact Cleaning Scrub System that actually scrubs all 4 sides of your duct system.

INDOOR AIR QUALITY TESTING
We spend an average of 90% of our time inside, and your home might contain air pollutants that may be hazardous to our health.

DRYER VENT CLEANING
Dryer fires are more common than chimney fires. Reduce the risk with frequent dryer vent cleaning.

AIR PURIFICATION
Provide your family with the clean air using our HEPA Filters and Germicidal UVC/UVV Light technology

AIR DUCT CLEANING
All four sides of the ductwork are thoroughly scrubbed clean, thanks to our trademarked PUR CURx® Contact Cleaning Scrub System.

FILTER MAINTENANCE PROGRAM
A Filter Maintenance Program Designed To Best Fit Your Needs. Filters need to be properly selected and maintained to function properly.

DRYER VENT CLEANING
Dryer fires are more common than most people think. Mitigate the risk by cleaning vents often.

COIL CLEANING
Modern PURAIR® Offers the most cost-effective HVAC equipment evaluation, coil cleaning, filter maintenance, and IAQ solution with our industry leading 30 day satisfaction guarantee.

AIR PURIFICATION
Provide your commercial building occupants with the clean air using our HEPA Filters and Germicidal UVC/UVV Light technology

INDOOR AIR QUALITY TESTING
On average, 90% of our time is spent indoors. If your business's air contains pollutants or allergens, how is this affecting your life?
© 2021 Copyright - Modern PURAIR®. All rights reserved.