Modern PURAIR®
 

News
The latest news and helpful tips about Air Health.
Protecting Indoor Air Quality During Forest Fire Season: The Role of Air Duct Cleaning, HVAC Maintenance, and Air Purification Systems
As forest fires continue to ravage regions worldwide, the impact on air quality extends far beyond the immediate vicinity. Even if you are not in close proximity to the flames, the smoke and pollutants released during forest fires can infiltrate your home, affecting indoor air quality and potentially jeopardizing your health. In this article, we explore the detrimental effects of forest fires on indoor air quality and delve into the benefits of air duct cleaning, HVAC maintenance, and air purification systems as essential measures to safeguard your home during and after forest fire season.
The Far-Reaching Consequences of Forest Fires on Indoor Air Quality:
Forest fires generate copious amounts of smoke, ash, and hazardous pollutants that can travel long distances. Even if your home is not directly impacted by the flames, these microscopic particles can infiltrate your indoor spaces through open windows, ventilation systems, and cracks. The resulting decline in indoor air quality can lead to respiratory problems, allergies, and other health issues. It is crucial to be proactive in addressing these risks to protect yourself and your loved ones.
Benefits of Air Duct Cleaning:
Eliminating Smoke Residue: Air duct cleaning removes the buildup of smoke residues, soot, and ash that may have entered your HVAC system during forest fire events. By removing these contaminants, you can prevent their recirculation and maintain cleaner indoor air quality.
Enhancing System Efficiency: Clean air ducts allow for improved airflow, reducing strain on your HVAC system and increasing energy efficiency. This not only promotes a healthier environment but also helps save on energy costs.
Odor Removal: Lingering smoke odors can be persistent after a forest fire. Air duct cleaning effectively eliminates these odors, ensuring a fresh and clean indoor atmosphere.
HVAC Maintenance for Optimal Indoor Air Quality:
Inspection and Cleaning: Schedule a professional HVAC inspection to assess the system's condition after forest fire season. Cleaning the HVAC components, including coils, filters, and fans, ensures the removal of any residual smoke particles and contaminants.
Filter Replacement: Regularly replace air filters, opting for high-efficiency filters that capture a higher percentage of fine particles and allergens. This step will contribute to maintaining optimal indoor air quality.
The Vital Role of Air Purification Systems:
HEPA Filters: Install High-Efficiency Particulate Air (HEPA) filters in your HVAC system or as standalone units. HEPA filters are highly effective in capturing smoke particles, allergens, and other pollutants, enhancing the quality of the air you breathe.
Polarized-Media Electronic Air Cleaners: Consider a polarized-media air cleaner. Its electronically enhanced media combines elements of both electronic and media air cleaners. Particles are electrically charged (polarized) and then collected in the high efficiency media. Polarized sub-micron particles join with other particles and are collected on subsequent passes.
UV Germicidal Technology: Incorporate UV-C or UV-V germicidal lamps into your air purification system. These lamps emit ultraviolet light that can neutralize bacteria, viruses, and mold spores that might have entered your home during forest fire events.
Practical Measures for Homeowners:
Keep Doors and Windows Closed: During forest fire season, it is advisable to minimize the entry of outdoor pollutants by keeping doors and windows closed.
Use Air Quality Apps: Utilize air quality monitoring apps to stay informed about local air quality conditions and adjust your indoor activities accordingly.
Create a Clean Entryway: Place doormats and encourage the removal of shoes at the entrance to reduce the tracking of outdoor pollutants into your home.
Consult Professionals for the Following:
Air Duct Cleaning: Engage the services of professional air duct cleaning experts that are certified by NADCA to ensure a thorough and effective removal of smoke residues and pollutants from your HVAC system.
HVAC Maintenance: Seek professional assistance for comprehensive HVAC maintenance, including cleaning, inspection, and repairs, to optimize system performance and indoor air quality.
Air Quality Assessments: Consider professional air quality assessments to identify potential areas of concern and receive tailored recommendations for your specific situation.
Conclusion:
Forest fires have far-reaching consequences, impacting indoor air quality even in areas far from the flames. By recognizing the risks and taking proactive steps to address them, such as air duct cleaning, HVAC maintenance, and utilizing air purification systems, you can ensure the air you breathe at home remains clean and healthy. Modern PURAIR, Canada's leading indoor air quality company, offers comprehensive services and expertise to safeguard your indoor environment. Act now to protect your well-being and enjoy the comfort of clean indoor air throughout forest fire season and beyond.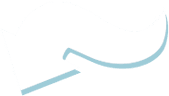 ENTER POSTAL CODE
Enter your postal code to book your appointment online now!
Use Promotion Code "SAVE10"
or call us today to speak to a live Modern PURAIR® Customer Care Agent:
800-996-3878
REVIEWS ★★★★★ Call Toll Free:1 (800) 996 3878Modern PURAIR® News The latest news and helpful tips about Air Health. Introduction Maintaining a clean and efficient bathroom exhaust vent is essential for ensuring good indoor air quality, preventing moisture-related...
FURNACE AND AIR DUCT CLEANING
We have developed an exclusive PUR CURx® Contact Cleaning Scrub System that actually scrubs all 4 sides of your duct system.

INDOOR AIR QUALITY TESTING
We spend an average of 90% of our time inside, and your home might contain air pollutants that may be hazardous to our health.

DRYER VENT CLEANING
Dryer fires are more common than chimney fires. Reduce the risk with frequent dryer vent cleaning.

AIR PURIFICATION
Provide your family with the clean air using our HEPA Filters and Germicidal UVC/UVV Light technology

AIR DUCT CLEANING
All four sides of the ductwork are thoroughly scrubbed clean, thanks to our trademarked PUR CURx® Contact Cleaning Scrub System.

FILTER MAINTENANCE PROGRAM
A Filter Maintenance Program Designed To Best Fit Your Needs. Filters need to be properly selected and maintained to function properly.

DRYER VENT CLEANING
Dryer fires are more common than most people think. Mitigate the risk by cleaning vents often.

COIL CLEANING
Modern PURAIR® Offers the most cost-effective HVAC equipment evaluation, coil cleaning, filter maintenance, and IAQ solution with our industry leading 30 day satisfaction guarantee.

AIR PURIFICATION
Provide your commercial building occupants with the clean air using our HEPA Filters and Germicidal UVC/UVV Light technology

INDOOR AIR QUALITY TESTING
On average, 90% of our time is spent indoors. If your business's air contains pollutants or allergens, how is this affecting your life?
© 2021 Copyright - Modern PURAIR®. All rights reserved.