Modern PURAIR®
 

News
The latest news and helpful tips about Air Health.
What Questions Should I Ask When Choosing a Duct Cleaning Company?
Keeping your home safe and clean requires investing some time and money into maintaining it. One of your priorities should be
cleaning air ducts
, as poor air quality can have a serious effect on all household members.
There are many options for cleaning air ducts, however, and it's difficult to be sure of what you should do. On the one hand, you could DIY your way around it, although this can have its consequences – you might overlook potential problems or cause them yourself, and spend much more money than you'd anticipated. On the other hand, you could (and should) call in the experts. But with so many duct cleaning scams, you can't always know who to trust.
Let's take a look at some of the most important information to gather and questions to ask before you choose the right company for you.
How Long Have You Been in Business?
The longer a company's been in business, the more experience its workers have. If they've been around for a few years, their reputation probably precedes them, and you can easily check their references and take a look at how satisfied their previous clients were. It's always reassuring when a company has a long list of satisfied clients.
What is Your Price Range?
If a price sounds too good to be true, you can bet it is. Unfortunately, some companies entice customers with extremely low quotes that turn into seriously high-end costs. Alternatively, they don't do a complete job, and just leave you needing to hire them more often than should be necessary.
When a company gives you a quote that's in the average price range, the chances are they're serious and can do a good job.
How Much Time Will It Take?
The amount of time it takes to clean the air ducts depends on many factors. Typically, the process takes around 2 and a half hours. Even if you live in a smaller house it takes time to set up, clean everything thoroughly, and wrap up. So, anything less than 90 minutes is a red flag and you should avoid scheduling that company.
Are You Certified?
To ensure you're hiring the right company, you should choose the one with a certification from the National Air Duct Cleaners Association (NADCA). NADCA has very strict requirements, and meeting them for a membership shows that the company means business. You'll know they have high standards and will give you a high-quality service.
Do You Use Any Chemicals?
Air ducts are meant to protect you and your household members from harmful substances and pollutants, and cleaning them should put your health at no risk. Companies sometimes use chemical biocides to prevent future growth of mold and bacteria, but most often they just use negative pressure to pull the contaminants out of the air ducts.
Hire the Trusted HVAC Pros
Hiring a reputable air duct cleaning company will save you a lot of trouble down the road, and asking the right questions will let you know whether you've chosen the right company for you. Modern PURAIR® is Western Canada's largest and most trusted provider of indoor air quality. We've been in the HVAC business for over a half century, and we're proud of the valued relationships and repeat business we've earned from customers.
Contact us today to schedule your next air duct cleaning and experience the PURAIR® difference.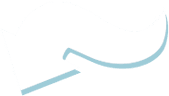 ENTER POSTAL CODE
Enter your postal code to book your appointment online now!
Use Promotion Code "SAVE10"
or call us today to speak to a live Modern PURAIR® Customer Care Agent:
800-996-3878
REVIEWS ★★★★★ Call Toll Free:1 (800) 996 3878Modern PURAIR® News The latest news and helpful tips about Air Health.Consumers looking for the highest level of home air quality are turning to Modern PURAIR's whole home air purification systems.  These systems are...
FURNACE AND AIR DUCT CLEANING
We have developed an exclusive PUR CURx® Contact Cleaning Scrub System that actually scrubs all 4 sides of your duct system.

INDOOR AIR QUALITY TESTING
We spend an average of 90% of our time inside, and your home might contain air pollutants that may be hazardous to our health.

DRYER VENT CLEANING
Dryer fires are more common than chimney fires. Reduce the risk with frequent dryer vent cleaning.

AIR PURIFICATION
Provide your family with the clean air using our HEPA Filters and Germicidal UVC/UVV Light technology

AIR DUCT CLEANING
All four sides of the ductwork are thoroughly scrubbed clean, thanks to our trademarked PUR CURx® Contact Cleaning Scrub System.

FILTER MAINTENANCE PROGRAM
A Filter Maintenance Program Designed To Best Fit Your Needs. Filters need to be properly selected and maintained to function properly.

DRYER VENT CLEANING
Dryer fires are more common than most people think. Mitigate the risk by cleaning vents often.

COIL CLEANING
Modern PURAIR® Offers the most cost-effective HVAC equipment evaluation, coil cleaning, filter maintenance, and IAQ solution with our industry leading 30 day satisfaction guarantee.

AIR PURIFICATION
Provide your commercial building occupants with the clean air using our HEPA Filters and Germicidal UVC/UVV Light technology

INDOOR AIR QUALITY TESTING
On average, 90% of our time is spent indoors. If your business's air contains pollutants or allergens, how is this affecting your life?
© 2021 Copyright - Modern PURAIR®. All rights reserved.