Modern PURAIR®
 

News
The latest news and helpful tips about Air Health.
Fall Prep for Your Furnace and Home Ahead of Winter
Fall is a great season. The air is generally crisp, the smells of pumpkin spice and fireplaces are all around us, and the colours… oh, those magnificent colours! With the cool breeze that fall brings, however, we know that winter will inevitably makes its return here in Canada. This transition sometimes happens more quickly than we expect, catching us off guard. When it comes to your home's heating, ventilation and air conditioning (HVAC) systems, don't be caught off guard. Read on to discover valuable tips for getting your furnace prepped and your air conditioner stood down for the months ahead.
Summer Behind, Winter Ahead: What are Your Tasks for Autumn?
Hopefully you've had an enjoyable, energizing summer, one filled with family fun and warm-weather outdoor enjoyment. It's such a glorious but short season here in Canada, isn't it? Alas, it wasn't meant to last forever. But that's okay. Fall's here, and this is a lovely time of year as well. If you've spent portions of the summer doing repairs and maintenance on the outside of your house, on your lawn and garden, etc., you're in good shape – figuratively and physically! Do you still have some painting, patching, or puttering around left? That's fine, just know that the window is closing… as it were.
With the onset of fall, our list of tasks is concentrated around preparing for the winter months ahead. After all, winter can really take its toll on your home. Aside from the outside, there are some important tasks to keep in mind inside your home. Perhaps paramount among those is making sure that your furnace is in solid working order, ready to hum along in high performance during those cold winter months. We'll get to furnace tips a little later on in this article. But there's more to consider, and many things to get taken care of in and around your home.
What to Do with Your AC During Winter
First off, let's take a look at your air conditioner. The assumption here, of course, is that you have an air conditioner. If you don't, no problem, feel free to skip ahead to the "Other Tasks" section below (and pass this article along to friends & family who do have AC).
Do you have central air or window unit(s)? For window units, it's time to take them out of their summer position – go store these in a dry place, somewhere secure. Do you have an outside condenser unit, as part of a central air conditioning system? Well, those stay in place, of course. But you'll want to power them down from the breaker on your main electrical panel. Also, if there's a safety shutoff switch on the outside of the condenser unit, make sure this is in the off position. Should you put a cover on the unit outside? Yes, we recommend doing this. But not just any cover. If the cover is too long, there's a good likelihood that moisture could get trapped at the bottom. That can lead to mold and other issues, so avoid covering it too far down. Instead, we recommend a short cover, something that effectively covers the top of the unit so that debris can't get in. An alternative would be a piece of plywood, something that covers the top. Just be sure that whatever means you've chosen, it's secured tightly so that the winter wind doesn't carry it away!
Before We Get to the Furnace, Let's Cover Some Other Tasks Around the House
In a previous article, we covered what you can do around the house to get prepped for winter. Recapping a few of those points:
Clean out your gutters / eavestroughs (the leaves will fall and fall some more, so stay on this and be sure the lanes are empty as winter sets in, to prevent ice damming or flooding later on)
Caulk the windows and other air openings
Check and replace weather stripping
Turn off and drain outside faucets
(BONUS PREVIEW) Have your furnace and ductwork cleaned! You'll hear more about this a little later on.
Beyond that, Ron Parker in the London Free Press / Postmedia has a whole host of recommendations for fall prep ahead of winter. Most if not all are things you can do on your own; however, there may be some that you're not fully comfortable with, so hiring out could be an option.
Ground around your house should be sloping away from the foundation wall, so that water does not drain into your basement
Check smoke, carbon monoxide and security alarms, and replace batteries
If you have a natural draft boiler or hot water heating system, it must be checked once a year by a qualified heating contractor to ensure it is venting properly
Drain and store outdoor hoses; close interior valve to outdoor hose connection and drain the hose bib (exterior faucet), unless your house has frost-proof hose bibs
Have chimneys inspected (by a WETT Certified Chimney Sweep)
Have well water tested for quality (it's recommended that you test for bacteria every six months)
If there is a door between your house and the garage, check the adjustment of the self-closing device to ensure it closes the door completely (this prevents carbon monoxide from entering the home!)
Replace or clean furnace air filter
Replace window screens with storm windows
Check to see that bathroom exhaust fans and range hoods are operating properly
While you're tending to your home, why not take care of your car as well. Ahead of winter, you'll want to get an oil change, swap out summer tires for winter tires (All seasons, you say? Do those cover all the seasons in Canada? Probably not!), and change out any accessories (floor mats, etc.). Also it's a great time to get your summer equipment put away in the garage or in a storage facility – boats, motorcycles, ATVs, kayaks/canoes, paddles, lawnmower, etc. And in turn you can take out that winter gear: snow blower, shovels, snowmobile, etc. Make sure everything is in good working order. The earlier you get this done, the sooner you'll be set up and in good shape for winter.
Okay, Now That That's Covered, Let's Get Your Furnace in Tip-Top Shape
We know winter is coming. Not being warm isn't an option. Your furnace is your friend and ally during these months.
In short, we recommend that you get a furnace tune-up. Why?
It helps you and your family stay warm and safe during the winter months
It can reduce your energy bill by up to 30%
It can help detect potentially dangerous issues such as carbon monoxide and gas leaks
It can maintain the manufacturer warranty on the furnace
It helps prevent future complications and mitigates repair costs
If you know a business who does furnace work, great. If not, ask around for recommendations from friends and family. This isn't something you'll want to go "cheap" on – make sure the person or people you hire are licensed experts in furnace and HVAC. While we at Modern PURAIR don't do this particular service (see below for what we offer), we'd be happy to talk with you about what to look for in a furnace technician and what questions to ask.
Do You Need a Furnace Maintenance Plan?
There's some debate over whether these plans are worth the investment you'd have to pay, either all up front or in installments. Your furnace itself might be under warranty, so check that first: How long is it valid, what does it cover, and what isn't covered? The rest is essentially a roll of the dice. Will your guaranteed payment pay off in the long-run? It's a lot like insurance. Only the cost isn't necessarily catastrophic. In the end, it's your call; you need to determine what level of comfort you have with risk vs. potential overpayment. For some, a maintenance plan is worth the peace of mind. Others are more willing to be on a pay-as-you-go plan.
With All That Done, There's One More Thing…
Finally, we recommend getting a furnace and duct cleaning. Fall's a great time for this. Why? Indoor Air Quality is an increasingly important issue in our lives. And as the outside temperature gets cooler, your windows are more and more likely to be closed. That traps air in the house, along with particulates and whatever contaminants might be in it. Why not get out ahead of things and get a professional cleaning done before winter starts?
Modern PURAIR offers a wide range of services related to Indoor Air Quality, all performed by our highly skilled tech teams. We take pride in and stand by our work. You can read the many positive and substantive reviews that satisfied customers have given us on Google and elsewhere.
We encourage you to get in touch with us, and schedule a visit by one of our friendly and experienced teams to provide a thorough cleaning of your furnace and ducts.
Winter's not too far off, and we hope that you have a fruitful and productive fall.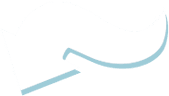 ENTER POSTAL CODE
Enter your postal code to book your appointment online now!
Use Promotion Code "SAVE10"
or call us today to speak to a live Modern PURAIR® Customer Care Agent:
800-996-3878
REVIEWS ★★★★★ Call Toll Free:1 (800) 996 3878Modern PURAIR® News The latest news and helpful tips about Air Health.Consumers looking for the highest level of home air quality are turning to Modern PURAIR's whole home air purification systems.  These systems are...
FURNACE AND AIR DUCT CLEANING
We have developed an exclusive PUR CURx® Contact Cleaning Scrub System that actually scrubs all 4 sides of your duct system.

INDOOR AIR QUALITY TESTING
We spend an average of 90% of our time inside, and your home might contain air pollutants that may be hazardous to our health.

DRYER VENT CLEANING
Dryer fires are more common than chimney fires. Reduce the risk with frequent dryer vent cleaning.

AIR PURIFICATION
Provide your family with the clean air using our HEPA Filters and Germicidal UVC/UVV Light technology

AIR DUCT CLEANING
All four sides of the ductwork are thoroughly scrubbed clean, thanks to our trademarked PUR CURx® Contact Cleaning Scrub System.

FILTER MAINTENANCE PROGRAM
A Filter Maintenance Program Designed To Best Fit Your Needs. Filters need to be properly selected and maintained to function properly.

DRYER VENT CLEANING
Dryer fires are more common than most people think. Mitigate the risk by cleaning vents often.

COIL CLEANING
Modern PURAIR® Offers the most cost-effective HVAC equipment evaluation, coil cleaning, filter maintenance, and IAQ solution with our industry leading 30 day satisfaction guarantee.

AIR PURIFICATION
Provide your commercial building occupants with the clean air using our HEPA Filters and Germicidal UVC/UVV Light technology

INDOOR AIR QUALITY TESTING
On average, 90% of our time is spent indoors. If your business's air contains pollutants or allergens, how is this affecting your life?
© 2021 Copyright - Modern PURAIR®. All rights reserved.