Modern PURAIR®
 

News
The latest news and helpful tips about Air Health.
Do You Need a New Furnace?
How will you know when it's time to replace your current furnace?
Are you better off buying a new furnace, or paying to repair the one you have?
These are important questions for any homeowner in Canada. If you're facing this dilemma, rest assured you're not alone. Many homeowners have a difficult time identifying when it is time to begin thinking about furnace replacement. The best advice we can give is to be proactive, do your research while you have time now, and not to wait so long as to let the furnace completely shut down before buying a replacement. After all, the worst-case scenario is getting left out in the cold – literally!
Warning Signs
You see a spike in your hydro or gas bill
Strange noises are coming from the furnace
Your family has been feeling flu-like symptoms, having frequent headaches, burning feeling in nose and eyes, or feeling nauseous (Should you experience these symptoms, air out your house, and immediately call a gas service technician… and please see a doctor as well)
Your home is dry or dusty, and has a lack of moisture
You find yourself constantly changing the settings on the thermostat to keep each room at a comfortable temperature.
Your burner flame is yellow instead of blue
The furnace is 10 years or older
If you're not experiencing many of these symptoms – your furnace, that is, not you personally – you might have some time to go before a full replacement is in order.
What If It Is Time to Get a New Furnace?
If you see many of the items on that list taking place with your furnace, it's probably time to get a new one. To be sure, you'll want to do your homework before replacing a furnace.
Choosing a reputable company to replace your furnace is the first place to start. A good company will understand the importance of installing a furnace properly. A trustworthy company will have good standings on social media sites, consumer affairs office, and the Better Business Bureau (BBB).
An improperly installed furnace it can reduce efficiency up to 30 percent. A professional company will come out and size your home appropriately. They will also provide you with a written proposal with the furnace cost, as well as how much you will be saving on bills. Only take advice from heating & air conditioning experts.
Don't go with the lowest bidder
Service calls are twice as likely to be related to poor installation as to defective equipment. The company or individual who offers the lowest bid often makes the biggest mistakes.
Get a proposal (instead of a bid)
Make sure you get a detailed, written proposal that outlines exactly what the service pro will and won't do. They should list the manufacturer and model number of the proposed equipment as well as the cost of any plumbing, venting changes or electrical work required.
Have a new thermostat installed professionally
Furnaces and thermostats, just like cars, have gotten increasingly computerized. At Modern PURAIR, we feature the Nest Learning Thermostat. Read all about it here.
'High' vs. 'very high' efficiencies
Higher efficiency means higher complexity. The more complex it is, the more expensive it is, and the more it will cost to fix when it breaks.
Buy a reputable brand
If you don't recognize the brand, don't trust what the contractor says about it. Doing your homework on this subject can save you pain later on.
While we don't sell or repair furnaces, we at Modern PURAIR know plenty about them! We would be happy to answer any questions you might have about purchasing a new furnace or maintaining your existing furnace. Please feel free to contact us at any time with questions about furnaces or other HVAC matters.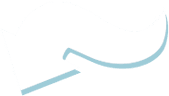 ENTER POSTAL CODE
Enter your postal code to book your appointment online now!
Use Promotion Code "SAVE10"
or call us today to speak to a live Modern PURAIR® Customer Care Agent:
800-996-3878
REVIEWS ★★★★★ Call Toll Free:1 (800) 996 3878Modern PURAIR® News The latest news and helpful tips about Air Health.Consumers looking for the highest level of home air quality are turning to Modern PURAIR's whole home air purification systems.  These systems are...
FURNACE AND AIR DUCT CLEANING
We have developed an exclusive PUR CURx® Contact Cleaning Scrub System that actually scrubs all 4 sides of your duct system.

INDOOR AIR QUALITY TESTING
We spend an average of 90% of our time inside, and your home might contain air pollutants that may be hazardous to our health.

DRYER VENT CLEANING
Dryer fires are more common than chimney fires. Reduce the risk with frequent dryer vent cleaning.

AIR PURIFICATION
Provide your family with the clean air using our HEPA Filters and Germicidal UVC/UVV Light technology

AIR DUCT CLEANING
All four sides of the ductwork are thoroughly scrubbed clean, thanks to our trademarked PUR CURx® Contact Cleaning Scrub System.

FILTER MAINTENANCE PROGRAM
A Filter Maintenance Program Designed To Best Fit Your Needs. Filters need to be properly selected and maintained to function properly.

DRYER VENT CLEANING
Dryer fires are more common than most people think. Mitigate the risk by cleaning vents often.

COIL CLEANING
Modern PURAIR® Offers the most cost-effective HVAC equipment evaluation, coil cleaning, filter maintenance, and IAQ solution with our industry leading 30 day satisfaction guarantee.

AIR PURIFICATION
Provide your commercial building occupants with the clean air using our HEPA Filters and Germicidal UVC/UVV Light technology

INDOOR AIR QUALITY TESTING
On average, 90% of our time is spent indoors. If your business's air contains pollutants or allergens, how is this affecting your life?
© 2021 Copyright - Modern PURAIR®. All rights reserved.