Modern PURAIR®
 

News
The latest news and helpful tips about Air Health.
Furnace 101: Understanding Operation, Maintenance, and Efficiency
As the leaves begin to change color and the temperatures gradually drop, it's time to shift our focus to the upcoming heating season. Your furnace system, which has likely been dormant during the warmer months, plays a pivotal role in keeping your home comfortable during fall and winter. In this blog, we'll explore the various types of furnace systems, delve into recommended maintenance procedures, and highlight the detrimental impact of contamination on equipment efficiency and longevity. As we head into September, it's crucial to prepare your HVAC system for the colder months ahead.
Understanding Different Furnace Systems
Gas Furnaces: These systems use natural gas or propane to generate heat. A burner ignites the fuel, producing heat that warms the air passing through the heat exchanger. The heated air is then circulated through ducts to warm your home.
Oil Furnaces: Similar to gas furnaces, oil furnaces use heating oil as fuel. An oil burner ignites the oil, and the generated heat is transferred to the air before being distributed throughout the home.
Electric Furnaces: Electric furnaces utilize electrical resistance coils to generate heat. These coils warm the air, which is then distributed through the ductwork.
Maintenance Procedures for Optimal Performance
As the heating season approaches, there are essential maintenance tasks you should undertake to ensure your furnace system operates efficiently and effectively:
Change Air Filters: Dirty filters restrict airflow, making your furnace work harder and reducing its efficiency. Replace or clean filters every 1-3 months, depending on usage and filter type.
Inspect Thermostat: Ensure your thermostat is functioning correctly and calibrated accurately to maintain consistent indoor temperatures.
Clean and Clear Vents: Clear any obstructions around supply and return vents to promote proper airflow.
Check Ignition Systems: For gas and oil furnaces, inspect ignition systems to ensure they're working properly for safe and efficient heating.
Inspect Heat Exchanger: For gas and oil furnaces, a cracked heat exchanger can release dangerous gases. Regular inspections by a licensed professional are crucial for safety.
Impact of Contamination on Equipment Efficiency and Longevity
Contamination, including dirt, dust, and debris, has a significant impact on the efficiency and longevity of your furnace system
Dirty Blower Wheels: A study by the National Institute of Standards and Technology (NIST) found that a dirty blower wheel can reduce furnace efficiency by up to 9%. The buildup of debris slows down airflow, forcing the system to work harder to achieve the desired temperature.
Dirty Air Conditioning Coils: Dirty evaporator and condenser coils can decrease overall system efficiency by up to 30%. Contaminants reduce the coils' ability to transfer heat, leading to longer run times and increased energy consumption.
Energy Efficiency and Savings
Maintaining a clean furnace system directly impacts energy efficiency and your wallet:
Lower Energy Bills: An efficiently operating furnace requires less energy to heat your home, resulting in lower utility bills.
Extended Equipment Lifespan: Regular maintenance helps prevent premature wear and tear, extending the life of your furnace.
Preparing for Fall and Winter
As September arrives, consider these steps to prepare your HVAC system for the heating season:
Schedule Professional Maintenance: A professional HVAC technician can perform a thorough inspection, and tuning to ensure your system is ready for the colder months.
Schedule a furnace and air duct cleaning: Your furnace and air ducts should generally be cleaned every 2-3 years depending on the level of contamination in the home. Look for a NADCA Certified firm with upfront pricing, service guarantee, and one that can prove the results of the work by showing what has been removed from your system.
Program Your Thermostat: Utilize a programmable thermostat to optimize comfort while saving energy during times when heating is unnecessary.
Conclusion
With the approach of fall, now is the time to pay attention to your furnace system. Understanding the different furnace types, implementing regular maintenance procedures, and recognizing the impact of contamination on efficiency and longevity can lead to a more comfortable and energy-efficient home. By taking proactive steps now, you'll not only ensure a warm and cozy living space but also contribute to cost savings and the prolonged life of your HVAC equipment. So, as you sip your pumpkin spice latte, remember to give your furnace the attention it deserves for a smooth transition into the colder months ahead.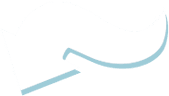 ENTER POSTAL CODE
Enter your postal code to book your appointment online now!
Use Promotion Code "SAVE10"
or call us today to speak to a live Modern PURAIR® Customer Care Agent:
800-996-3878
REVIEWS ★★★★★ Call Toll Free:1 (800) 996 3878Modern PURAIR® News The latest news and helpful tips about Air Health. Introduction Maintaining a clean and efficient bathroom exhaust vent is essential for ensuring good indoor air quality, preventing moisture-related...
FURNACE AND AIR DUCT CLEANING
We have developed an exclusive PUR CURx® Contact Cleaning Scrub System that actually scrubs all 4 sides of your duct system.

INDOOR AIR QUALITY TESTING
We spend an average of 90% of our time inside, and your home might contain air pollutants that may be hazardous to our health.

DRYER VENT CLEANING
Dryer fires are more common than chimney fires. Reduce the risk with frequent dryer vent cleaning.

AIR PURIFICATION
Provide your family with the clean air using our HEPA Filters and Germicidal UVC/UVV Light technology

AIR DUCT CLEANING
All four sides of the ductwork are thoroughly scrubbed clean, thanks to our trademarked PUR CURx® Contact Cleaning Scrub System.

FILTER MAINTENANCE PROGRAM
A Filter Maintenance Program Designed To Best Fit Your Needs. Filters need to be properly selected and maintained to function properly.

DRYER VENT CLEANING
Dryer fires are more common than most people think. Mitigate the risk by cleaning vents often.

COIL CLEANING
Modern PURAIR® Offers the most cost-effective HVAC equipment evaluation, coil cleaning, filter maintenance, and IAQ solution with our industry leading 30 day satisfaction guarantee.

AIR PURIFICATION
Provide your commercial building occupants with the clean air using our HEPA Filters and Germicidal UVC/UVV Light technology

INDOOR AIR QUALITY TESTING
On average, 90% of our time is spent indoors. If your business's air contains pollutants or allergens, how is this affecting your life?
© 2021 Copyright - Modern PURAIR®. All rights reserved.