Modern PURAIR®
 

News
The latest news and helpful tips about Air Health.
Indoor Air Quality 101: Understanding Indoor Air Quality and Improving Your Home Environment
In a world where we spend a significant amount of time indoors, ensuring the quality of the air we breathe within our homes is paramount. Indoor air quality (IAQ) plays a crucial role in our health, comfort, and overall well-being. In this blog, we will explore the various contaminants that commonly lurk in indoor air, discuss their impact on health, delve into the differences between indoor and outdoor air quality, and provide actionable steps to enhance IAQ. We'll also touch on the significance of furnace and air duct cleaning, high-quality air filters, electronic air cleaners, and UVV/UVC light systems in creating a healthier indoor environment.
Understanding Indoor Air Contaminants
Indoor air can harbor a range of contaminants that affect the air we breathe. These contaminants include:
**Particulate Matter:** These are tiny solid particles and liquid droplets suspended in the air. They can vary in size from large visible particles (dust, pet dander) to ultrafine particles that are not visible to the naked eye.
**Volatile Organic Compounds (VOCs):** VOCs are emitted as gases from certain solids or liquids. Common sources include cleaning products, paints, adhesives, and furnishings. They can cause short-term health effects and may have long-term implications.
**Mold and Mildew:** Moist environments can foster the growth of mold and mildew, releasing spores into the air that can trigger allergies and respiratory issues.
**Radon:** A naturally occurring radioactive gas, radon can seep into homes from the ground and potentially cause lung cancer.
**Carbon Monoxide (CO):** This odorless, colorless gas is produced by burning fossil fuels and can be deadly in high concentrations.
**Allergens:** These include pollen, pet dander, and dust mites, which can trigger allergic reactions and exacerbate respiratory conditions.
Particulate Sizes and Health Impact
Particulate matter is classified into different size categories, measured in micrometers (μm):
– PM10: Particles with a diameter of 10 micrometers or smaller, which can irritate the eyes and throat.
– PM2.5: Fine particles with a diameter of 2.5 micrometers or smaller, capable of penetrating deeper into the lungs and bloodstream, causing respiratory issues and exacerbating heart conditions.
– PM0.1: Ultrafine particles with a diameter of 0.1 micrometers or smaller, capable of reaching even deeper into the respiratory system and potentially causing more severe health problems.
Indoor vs. Outdoor Air Quality
Contrary to common belief, indoor air can be significantly more polluted than outdoor air. Modern homes are built to be energy-efficient, which often means they are tightly sealed, trapping pollutants indoors. Additionally, common household activities like cooking, cleaning, and using certain products release pollutants into the air.
Improving Indoor Air Quality
Ventilation: Regularly bringing in fresh outdoor air can help dilute indoor pollutants. Open windows and use exhaust fans when cooking or bathing.
Reduce VOCs:  Opt for low-VOC or VOC-free paints, cleaning products, and furnishings. Properly store chemicals and products to prevent off-gassing.
Maintain a Clean Environment: Regular cleaning can reduce dust and allergens. Vacuum with a HEPA filter and wash bedding and curtains frequently.
Control Humidity: Keep indoor humidity levels between 30-50% to prevent mold growth. Use dehumidifiers if necessary.
Air Filtration: High-quality air filters with a higher MERV rating can effectively capture airborne particles. Consider HEPA filters for superior filtration.
Electronic Air Cleaners: These devices use electrical charges to trap particles, enhancing air filtration.
UVV/UVC Light Systems: UV light systems can neutralize bacteria, viruses, and mold, improving IAQ.
The Role of Furnace and Air Duct Cleaning
Regular furnace and air duct cleaning are essential to preventing the accumulation of dust, debris, and contaminants in your HVAC system. Dirty air ducts can circulate pollutants throughout your home, affecting air quality and exacerbating respiratory conditions. Professional cleaning helps maintain system efficiency and reduces the risk of pollutants recirculating.
Conclusion
Prioritizing indoor air quality is a vital step toward creating a healthy and comfortable home environment. Understanding common contaminants, their impact on health, and the steps you can take to mitigate them empowers you to breathe easier. From simple practices like proper ventilation and cleaning to investing in advanced air filtration solutions and UV light systems, you have the tools to improve IAQ and enhance your overall quality of life. By embracing these measures, you're taking proactive steps to ensure that the air you and your loved ones breathe is clean, fresh, and conducive to well-being.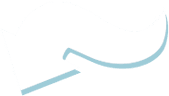 ENTER POSTAL CODE
Enter your postal code to book your appointment online now!
Use Promotion Code "SAVE10"
or call us today to speak to a live Modern PURAIR® Customer Care Agent:
800-996-3878
REVIEWS ★★★★★ Call Toll Free:1 (800) 996 3878Modern PURAIR® News The latest news and helpful tips about Air Health. Introduction Maintaining a clean and efficient bathroom exhaust vent is essential for ensuring good indoor air quality, preventing moisture-related...
FURNACE AND AIR DUCT CLEANING
We have developed an exclusive PUR CURx® Contact Cleaning Scrub System that actually scrubs all 4 sides of your duct system.

INDOOR AIR QUALITY TESTING
We spend an average of 90% of our time inside, and your home might contain air pollutants that may be hazardous to our health.

DRYER VENT CLEANING
Dryer fires are more common than chimney fires. Reduce the risk with frequent dryer vent cleaning.

AIR PURIFICATION
Provide your family with the clean air using our HEPA Filters and Germicidal UVC/UVV Light technology

AIR DUCT CLEANING
All four sides of the ductwork are thoroughly scrubbed clean, thanks to our trademarked PUR CURx® Contact Cleaning Scrub System.

FILTER MAINTENANCE PROGRAM
A Filter Maintenance Program Designed To Best Fit Your Needs. Filters need to be properly selected and maintained to function properly.

DRYER VENT CLEANING
Dryer fires are more common than most people think. Mitigate the risk by cleaning vents often.

COIL CLEANING
Modern PURAIR® Offers the most cost-effective HVAC equipment evaluation, coil cleaning, filter maintenance, and IAQ solution with our industry leading 30 day satisfaction guarantee.

AIR PURIFICATION
Provide your commercial building occupants with the clean air using our HEPA Filters and Germicidal UVC/UVV Light technology

INDOOR AIR QUALITY TESTING
On average, 90% of our time is spent indoors. If your business's air contains pollutants or allergens, how is this affecting your life?
© 2021 Copyright - Modern PURAIR®. All rights reserved.