Modern PURAIR®
 

News
The latest news and helpful tips about Air Health.
Is Joining a Franchise Right For Me?
If you have been looking at starting your own business, one of the questions you may be asking yourself is "Is joining a Franchise right for me?"
Well the answer to that will depend on what is appealing to you.
Do you like trying to figure things out for yourself?
In business (and life), figuring things out for yourself involves lots of mistakes and failure.  Through the failure, you discover what doesn't work and hopefully what does work.  Depending what the failure is, it could cost you a lot of time and money.  That being said, some people still enjoy figuring things out for themselves.  On the other hand, if you are someone who would rather capitalize on what other people have already learned through their failures, a franchise might be right for you.  Over the past 18 years in our industry, we've made many mistakes and experienced failure along the way.  As a result of those mistakes and failure, we have developed systems and procedures to prevent them from happening again and to catapult us to greater success.  As a Modern PURAIR® Franchise Owner, you wouldn't have to make those mistakes yourself to learn from them.
Where do you want to spend your time?
One of the greatest challenges that a home services company will face is handling the job booking and scheduling process.  When your business is in startup phase, do you want to be the one that is answering the inquiry calls that come in from potential customers?  Or do you want to hire someone to do that for you?  Or do you want to have an expert take care of it for you?  At Modern PURAIR, we have a highly trained Sales Centre located at The Vent Box (our head office) that answers calls on behalf of all of our franchise partners.  The Sales Center converts those inquiries to job bookings on our Franchise Partner's Schedule based on the terms (pricing, schedule availability, etc.) set by our Franchise Partners.  This way, our Franchise Partners can spend their time out in the community building their business without having to worry about how and when their phones are being answered.
Do you prefer going solo or being part of a team?
Some people enjoy to work on things alone while other people would rather work with the coaching and support from others.  If you are the type of person that thinks you could value from having a network of people that you can rely on to answer questions, get support, or bounce ideas off of – then a Franchise would be a great person for you.  Modern PURAIR Franchisees benefit from general support including weekly coaching calls with their Head Office Coach as well as support from the peer network of fellow Franchise Owners. 
Are you already an expert in business development in the field you are considering opening?
If you are not already and expert in business development in the business you are looking to open, a franchise would likely be a huge benefit for you.  Another great thing about joining the Modern PURAIR team is that it provides you with a playbook for advertising and business development success.  We've built this playbook based on what we've already proven to be the most effective strategies and tactics to build the system.  This playbook is all ready for you to execute on once you become a Franchise Partner.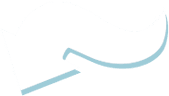 ENTER POSTAL CODE
Enter your postal code to book your appointment online now!
Use Promotion Code "SAVE10"
or call us today to speak to a live Modern PURAIR® Customer Care Agent:
800-996-3878
REVIEWS ★★★★★ Call Toll Free:1 (800) 996 3878Modern PURAIR® News The latest news and helpful tips about Air Health.Consumers looking for the highest level of home air quality are turning to Modern PURAIR's whole home air purification systems.  These systems are...
FURNACE AND AIR DUCT CLEANING
We have developed an exclusive PUR CURx® Contact Cleaning Scrub System that actually scrubs all 4 sides of your duct system.

INDOOR AIR QUALITY TESTING
We spend an average of 90% of our time inside, and your home might contain air pollutants that may be hazardous to our health.

DRYER VENT CLEANING
Dryer fires are more common than chimney fires. Reduce the risk with frequent dryer vent cleaning.

AIR PURIFICATION
Provide your family with the clean air using our HEPA Filters and Germicidal UVC/UVV Light technology

AIR DUCT CLEANING
All four sides of the ductwork are thoroughly scrubbed clean, thanks to our trademarked PUR CURx® Contact Cleaning Scrub System.

FILTER MAINTENANCE PROGRAM
A Filter Maintenance Program Designed To Best Fit Your Needs. Filters need to be properly selected and maintained to function properly.

DRYER VENT CLEANING
Dryer fires are more common than most people think. Mitigate the risk by cleaning vents often.

COIL CLEANING
Modern PURAIR® Offers the most cost-effective HVAC equipment evaluation, coil cleaning, filter maintenance, and IAQ solution with our industry leading 30 day satisfaction guarantee.

AIR PURIFICATION
Provide your commercial building occupants with the clean air using our HEPA Filters and Germicidal UVC/UVV Light technology

INDOOR AIR QUALITY TESTING
On average, 90% of our time is spent indoors. If your business's air contains pollutants or allergens, how is this affecting your life?
© 2021 Copyright - Modern PURAIR®. All rights reserved.