Modern PURAIR®
 

News
The latest news and helpful tips about Air Health.
Why More and More Entrepreneurs are Turning to Mobile Businesses
Today, mobile businesses are more popular than ever.  Both new and seasoned entrepreneurs have recognized that a mobile business provides huge benefits in comparison to retail businesses.  Here are some of the main reason's why people are choosing the mobile business over a traditional retail business.
Mobile Businesses Have Lower Upfront Costs
When you open a retail business, you are looking at significant upfront costs for your lease and leasehold improvements to get the space ready for business.  For example, if you are looking at opening a fast food restaurant, you can expect to spend between $15,000 and $143,000 on leasehold improvements alone (this is on the low side).  Then tack on $1,200-$21,000 for outside signage, $1000-$7,500 for security alarms, and between $3,000-$65,000 in equipment costs. 
Modern PURAIR® is a mobile business where the Sprinter Van (think designer cargo van / rolling billboard) acts as a store on wheels.  Modern PURAIR Franchisees save on all of the costs of those leasehold improvements with just the one payment for the sprinter and equipment which is provided through a rental program.  A small bricks and mortar location in an industrial zone (lower cost than retail space) typically isn't required until a franchise is operating a fleet of four or more service vehicles.  See startup investment requirements here. 
Mobile Businesses Have Lower Staffing Requirements
Staffing a retail business comes with significant labour costs required to greet and serve customers including both front and back of house staff if applicable.  You are required to fund a minimum level of this staffing regardless of if the business is there because you have to be ready with a team just in case the customers come in.  
Comparably, Modern PURAIR Franchises operate with the model one technician per sprinter service vehicle under most circumstances (or one employee per store on wheels).  Since the jobs are pre-scheduled, staffing is only required to service previously secured clients.
Mobile Businesses Allow You To Scale Faster
With a traditional retail business, if you out grow the capacity of your location, you are faced with trying to find another retail space in an ideal location to lease.  That new space may or may not be available and the price you will pay will depend on unpredictable market conditions.
With a Modern PURAIR Franchise, as you grow your business, you can simply add more Sprinters to your fleet as the revenue grows.  This process is made even easier through Modern PURAIR's Sprinter Rental Program.
If you are considering opening a business, a great first step would be to schedule a casual introduction call with a Modern PURAIR Franchise Development Manager.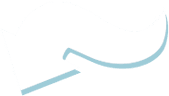 ENTER POSTAL CODE
Enter your postal code to book your appointment online now!
Use Promotion Code "SAVE10"
or call us today to speak to a live Modern PURAIR® Customer Care Agent:
800-996-3878
REVIEWS ★★★★★ Call Toll Free:1 (800) 996 3878Modern PURAIR® News The latest news and helpful tips about Air Health.Consumers looking for the highest level of home air quality are turning to Modern PURAIR's whole home air purification systems.  These systems are...
FURNACE AND AIR DUCT CLEANING
We have developed an exclusive PUR CURx® Contact Cleaning Scrub System that actually scrubs all 4 sides of your duct system.

INDOOR AIR QUALITY TESTING
We spend an average of 90% of our time inside, and your home might contain air pollutants that may be hazardous to our health.

DRYER VENT CLEANING
Dryer fires are more common than chimney fires. Reduce the risk with frequent dryer vent cleaning.

AIR DUCT CLEANING
All four sides of the ductwork are thoroughly scrubbed clean, thanks to our trademarked PUR CURx® Contact Cleaning Scrub System.

FILTER MAINTENANCE PROGRAM
A Filter Maintenance Program Designed To Best Fit Your Needs. Filters need to be properly selected and maintained to function properly.

DRYER VENT CLEANING
Dryer fires are more common than most people think. Mitigate the risk by cleaning vents often.

COIL CLEANING
Modern PURAIR® Offers the most cost-effective HVAC equipment evaluation, coil cleaning, filter maintenance, and IAQ solution with our industry leading 30 day satisfaction guarantee.
CERTIFICATION PROGRAM
Let customers know they're breathing certified PURAIR® with Modern PURAIR® Certification Program.

INDOOR AIR QUALITY TESTING
On average, 90% of our time is spent indoors. If your business's air contains pollutants or allergens, how is this affecting your life?