Modern PURAIR®
 

News
The latest news and helpful tips about Air Health.
What Makes Modern PURAIR® the Right Choice for Home & Commercial Duct Cleaning?
What makes Modern PURAIR
®
the best choice for air duct cleaning in your home or business?
We know you have choices when it comes to HVAC services for your business, office, retail location or home. There are some solid companies out there performing duct cleaning, dryer vent cleaning, furnace inspection and more. Some are doing it better than others, some have been around longer than others. While we're generally modest and prefer to go about out business, this is one of those times we don't mind tooting our own horn a little. We'll be glad to tell you why Modern PURAIR® is your best choice when it comes to duct cleaning.
A Steep & Proud Tradition
At Modern PURAIR®, we've been in the HVAC business for over a half century. It all started back in 1969 when Don Martin began offering duct cleaning services in Western Canada. In 2001 Don's son Lane joined forces and formed Modern Furnace & Air Duct Cleaning in Kelowna, BC. The business would soon be known as Modern PURAIR®, and has grown into a franchise operation across BC, Alberta, Saskatchewan and Manitoba, having delivered clean indoor air quality to thousands of satisfied customers and repeat customers over the years.
Why do folks keep coming back to Modern PURAIR®?
We offer home-owners and businesses friendly and professional service, from the moment you call or book online, to when our unformed tech team shows up. We give you bottom-line estimates and transparent pricing. Once we've finished cleaning your air ducts and dryer vents, we'll show you all the debris that was collected. And we back the entire process with a 30-day satisfaction guarantee.
Our reviews and testimonials speak for themselves. Just Google any of our Modern PURAIR® franchise locations and you'll see the results: High star ratings and overwhelmingly positive customer reviews.
We're no Johnny-Come-Lately or Fly-By-Night Operation
Now we understand that there are some bad actors out there, giving duct cleaning a bad name. You may have gotten a phone call from someone purporting to be with a duct cleaning company and offering you something that sounds to good to be true. That's because, just like the adage says, it probably isn't true. Best case scenario with those is that you'd get a substandard cleaning, not getting your money's worth (even at a 'cheap' price). There have also been reports of scams, people paying up front and then not getting the service.
We never charge up-front. We don't call strangers pitching our services. And we don't offer subpar cleaning.
The Modern PURAIR® way
At Modern PURAIR® we're proud to serve the communities we live in. Our aim is to provide superior duct cleaning and HVAC services, and to generate word of mouth amongst your friends, family and the community. We haven't gotten to where we are today by taking a short-term approach or looking for overnight results. Our priority is getting you the best indoor air quality.
When your home or business is ready for a duct cleaning, furnace inspection, dryer vent cleaning or Aeroseal duct sealing, give us a call or book online. We're happy to serve you.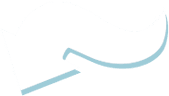 ENTER POSTAL CODE
Enter your postal code to book your appointment online now!
Use Promotion Code "SAVE10"
or call us today to speak to a live Modern PURAIR® Customer Care Agent:
800-996-3878
REVIEWS ★★★★★ Call Toll Free:1 (800) 996 3878Modern PURAIR® News The latest news and helpful tips about Air Health.Consumers looking for the highest level of home air quality are turning to Modern PURAIR's whole home air purification systems.  These systems are...
FURNACE AND AIR DUCT CLEANING
We have developed an exclusive PUR CURx® Contact Cleaning Scrub System that actually scrubs all 4 sides of your duct system.

INDOOR AIR QUALITY TESTING
We spend an average of 90% of our time inside, and your home might contain air pollutants that may be hazardous to our health.

DRYER VENT CLEANING
Dryer fires are more common than chimney fires. Reduce the risk with frequent dryer vent cleaning.

AIR PURIFICATION
Provide your family with the clean air using our HEPA Filters and Germicidal UVC/UVV Light technology

AIR DUCT CLEANING
All four sides of the ductwork are thoroughly scrubbed clean, thanks to our trademarked PUR CURx® Contact Cleaning Scrub System.

FILTER MAINTENANCE PROGRAM
A Filter Maintenance Program Designed To Best Fit Your Needs. Filters need to be properly selected and maintained to function properly.

DRYER VENT CLEANING
Dryer fires are more common than most people think. Mitigate the risk by cleaning vents often.

COIL CLEANING
Modern PURAIR® Offers the most cost-effective HVAC equipment evaluation, coil cleaning, filter maintenance, and IAQ solution with our industry leading 30 day satisfaction guarantee.

AIR PURIFICATION
Provide your commercial building occupants with the clean air using our HEPA Filters and Germicidal UVC/UVV Light technology

INDOOR AIR QUALITY TESTING
On average, 90% of our time is spent indoors. If your business's air contains pollutants or allergens, how is this affecting your life?
© 2021 Copyright - Modern PURAIR®. All rights reserved.