Modern PURAIR®
 

News
The latest news and helpful tips about Air Health.
Modern PURAIR® Franchises Across Canada are Making an Impact in their Communities.
There are many ways you can evaluate the success of a business. The most obvious and of critical importance is profitability. Another way to measure the success of a business is through the impact that it is making on the community it works in.
Giving back is one of the core values of Modern PURAIR. Giving back is fully baked into the culture of the organization and 1% of gross revenue goes to the PURKIDS® Foundation. The PURKIDS Foundation puts those funds to work in the various communities we operate – largely through partnerships with different community groups.
Recently, the PURKIDS Foundation had the opportunity to participate in a new initiative that will have a massive impact on kids.
Each year there are more than 200,000 cases of reported child abuse and neglect in Canada. Child abuse is when a parent or caregiver, whether through action or failing to act, causes injury, death, emotional harm, or risk of serious harm to a child. For that child to disclose a story of abuse takes more courage than many of us can ever imagine. That disclosure is just the beginning of a long and complicated journey to recovery and ultimate wellness.
The current path of treatment simply does not support the needs of these vulnerable children in a meaningful or productive way. A Child Advocacy Centre is a response where the needs of the child are at the center of everything.
A new Child Advocacy Centre that was just being constructed shared their need for funding for toys for their playroom. This extraordinary space where children have been hurt, abused, or neglected will get to be kids again. Modern PURAIR's PURKIDS Foundation stepped up with full funding for all the toys and books in the playroom.  A team of Modern PURAIR employees then volunteered their time to go to the Child Advocacy Centre to un-pack, assemble, and place all the new toys and books in to the playroom.
The Child Advocacy Centre explains that this is more than a playroom. This is a child play space full of natural light and child centric activities. This is a space where a vulnerable teenager can find a quiet corner to curl up in to tune out the world. This is a space where a toddler can jump and colour and explore. This is a space where a trauma counsellor can observe a child from a quite distance to learn about what brings them joy and improve their ability to connect with that child. This is where a mother who has just learned the worst can watch her child leave their worries behind and just be a child for a time.
For more information on the Child Advocacy Centre, please visit the Child Advocacy Centre: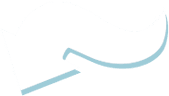 ENTER POSTAL CODE
Enter your postal code to book your appointment online now!
Use Promotion Code "SAVE10"
or call us today to speak to a live Modern PURAIR® Customer Care Agent:
800-996-3878
REVIEWS ★★★★★ Call Toll Free:1 (800) 996 3878Modern PURAIR® News The latest news and helpful tips about Air Health.Consumers looking for the highest level of home air quality are turning to Modern PURAIR's whole home air purification systems.  These systems are...
FURNACE AND AIR DUCT CLEANING
We have developed an exclusive PUR CURx® Contact Cleaning Scrub System that actually scrubs all 4 sides of your duct system.

INDOOR AIR QUALITY TESTING
We spend an average of 90% of our time inside, and your home might contain air pollutants that may be hazardous to our health.

DRYER VENT CLEANING
Dryer fires are more common than chimney fires. Reduce the risk with frequent dryer vent cleaning.

AIR DUCT CLEANING
All four sides of the ductwork are thoroughly scrubbed clean, thanks to our trademarked PUR CURx® Contact Cleaning Scrub System.

FILTER MAINTENANCE PROGRAM
A Filter Maintenance Program Designed To Best Fit Your Needs. Filters need to be properly selected and maintained to function properly.

DRYER VENT CLEANING
Dryer fires are more common than most people think. Mitigate the risk by cleaning vents often.

COIL CLEANING
Modern PURAIR® Offers the most cost-effective HVAC equipment evaluation, coil cleaning, filter maintenance, and IAQ solution with our industry leading 30 day satisfaction guarantee.
CERTIFICATION PROGRAM
Let customers know they're breathing certified PURAIR® with Modern PURAIR® Certification Program.

INDOOR AIR QUALITY TESTING
On average, 90% of our time is spent indoors. If your business's air contains pollutants or allergens, how is this affecting your life?