Modern PURAIR®
 

News
The latest news and helpful tips about Air Health.
IMPORTANCE OF DRYER EXHAUST VENT CLEANING IN CONDOS AND APARTMENTS
Almost every household has a dryer, but many people do not think to clean the vents of the dryer. It is very important to clean the dryer vents. Many people are not aware of the potential risks of not cleaning the dryer vents. Cleaning the dryer vents is necessary before doing laundry as the clogged dryer vents possess a great threat to your family and home. Every person who lives in a condo or an apartment should take the preventive step to have the dryer vent cleaned at least once a year to protect their home from fire hazards.  
As many as 15,000 fires start in apartments and condos due to clogged clothes dryer exhaust vents. Many cases of injuries and deaths are reported every year due to the lack of attention to the clogged dryer vents of the Clothes dryer.
IMPORTANCE OF DRYER VENT CLEANING
Clothes dryers can reach extremely high temperatures and can pose a fire threat in apartments and condos due to less ventilation, while doing laundry. Preventive measures, such as professional cleaning of the clogged dryer vents should be taken in order to reduce the potential risks that may start a fire in your apartment or condo. Moreover, maintenance should not be overlooked as a technical fault in the clothes dryer can start a fire.  
Not cleaning the clogged dryer vent of the clothes dryer can consume more energy than is needed to run a clothes dryer. When the clothes dryer vent is clogged, the clothes dryer can consume a lot more energy and doing laundry can cost you almost double. 
Clogged dryer vents, when not maintained or cleaned can pose a threat to the health of every person living in the apartment or the condo. Clogged dryer vents have material stuck inside during the dry time. When combined with moisture from wet laundry, it becomes a breeding ground for bacteria and mould that could make your family sick.  
To avoid these potential risks, maintenance of your clothes dryer is extremely important. That is why, it is extremely important to get your dryer exhaust vent professionally cleaned at least once per year, using equipment and processes that provides full removal of trapped material from the dryer to the exterior of the building.  Maintenance of your clothes dryer is essential as the lint trap present in your clothes dryer does not trap all the lint produced in the dry time. Consequently, this lint builds and gets stuck in the dryer vent, causing the dryer vent to take up more energy than needed.
To protect your home from the potential fire hazards and your family members from the potential health risks, it is extremely important to clean the clogged dryer vent of your clothes dryer, especially if you live in an apartment, as the apartments or and condos may not be well-ventilated and fires can spread out very quickly.
BENEFITS OF DRYER EXHAUST VENT CLEANING
INCREASES EFFICIENCY OF THE CLOTHES DRYER
Cleaning your clogged dryer exhaust vent can enhance the appliance's efficiency. The lint built up in the dryer vent can cause the clothes dryer to lose its efficiency. Your clothes dryer can take a long dry time to dry your clothes.   Have you noticed that it is taking longer to dry a load of laundry than it did in the past?
FIRE SAFETY
Getting your clogged dryer vent cleaned can protect your apartment or condo from a potential fire. Lint is the ignition source of causing a fire during the laundry time. You can protect your apartment, property and your family from the risk of the fire by having your dryer vent professionally cleaned annually. High temperatures of the clothes dryers can start a fire and the fire can easily spread in an apartment or condo.
CARBON MONOXIDE POISONING PREVENTION
Not having maintenance services to clean your gas dryer (if you happen to have a gas dryer in your building) can pose a carbon monoxide poisoning threat to you and your family members.  It is toxic to humans and hard to detect if there's a carbon monoxide leakage in the apartment. Lint clogs your dryer vent and makes it difficult for the carbon monoxide gas to escape. Consequently, causing a gas leakage in your apartment. That is why, it is important to get your clogged dryer vents cleaned to eliminate the risk of carbon monoxide poisoning.
TIPS FOR CLOTHES DRYER SAFETY
Have a professional install your clothes dryer exhaust venting.

Use a lint filter while using your clothes dryer.

Clean the lint from the filter, before or after the dry time.

Use proper ducting for venting for a good air flow.

Do not restrict the air exhaust vent outdoor,

If you have a gas dryer, have it inspected by a professional annually.

Make sure that the connections are secure.

Do not overload your clothes dryer during laundry.

Always turn off the clothes dryer while leaving the house.

Check if the outdoor vent pipe or flap is not covered by snow, nests or debris.

Keep flammable substances away from your clothes dryer. 

Have your dryer exhaust vent professionally leaned at least once per year. 
MODERN PURAIR – DRYER VENT CLEANING SERVICES

Modern PURAIR provides dryer exhaust vent cleaning services to ensure that your home is safe from the potential fire hazards caused by the clogged dryer vents. We excel in providing top-notch maintenance and dryer vent cleaning services to keep your home safe from the potential fire hazards and to increase the efficiency of the dryer.  If you want us to clean your clogged dryer vent, you can give us a call at 1.800.996.3878 , or you can book the appointment online and save $10. Just use the promotion code "SAVE10" when booking online.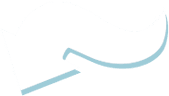 ENTER POSTAL CODE
Enter your postal code to book your appointment online now!
Use Promotion Code "SAVE10"
or call us today to speak to a live Modern PURAIR® Customer Care Agent:
800-996-3878
REVIEWS ★★★★★ Call Toll Free:1 (800) 996 3878Modern PURAIR® News The latest news and helpful tips about Air Health.Consumers looking for the highest level of home air quality are turning to Modern PURAIR's whole home air purification systems.  These systems are...
FURNACE AND AIR DUCT CLEANING
We have developed an exclusive PUR CURx® Contact Cleaning Scrub System that actually scrubs all 4 sides of your duct system.

INDOOR AIR QUALITY TESTING
We spend an average of 90% of our time inside, and your home might contain air pollutants that may be hazardous to our health.

DRYER VENT CLEANING
Dryer fires are more common than chimney fires. Reduce the risk with frequent dryer vent cleaning.

AIR DUCT CLEANING
All four sides of the ductwork are thoroughly scrubbed clean, thanks to our trademarked PUR CURx® Contact Cleaning Scrub System.

FILTER MAINTENANCE PROGRAM
A Filter Maintenance Program Designed To Best Fit Your Needs. Filters need to be properly selected and maintained to function properly.

DRYER VENT CLEANING
Dryer fires are more common than most people think. Mitigate the risk by cleaning vents often.

COIL CLEANING
Modern PURAIR® Offers the most cost-effective HVAC equipment evaluation, coil cleaning, filter maintenance, and IAQ solution with our industry leading 30 day satisfaction guarantee.
CERTIFICATION PROGRAM
Let customers know they're breathing certified PURAIR® with Modern PURAIR® Certification Program.

INDOOR AIR QUALITY TESTING
On average, 90% of our time is spent indoors. If your business's air contains pollutants or allergens, how is this affecting your life?