Modern PURAIR®
 

News
The latest news and helpful tips about Air Health.
Our commitment to our clients and the communities we serve regarding COVID-19
Modern PURAIR is a proud member of the National Air Duct Cleaning Association (NADCA).  NADCA Members perform a highly skilled and particularly essential service to healthcare facilities, commercial buildings, military facilities and homes. NADCA members routinely provide service to maintain continuity of operations of the federal critical infrastructure sectors.
NADCA members perform source removal of contaminants from ductwork and clean and apply antimicrobial to HVAC systems and components where appropriate. NADCA members' services are needed now more than ever as we work together with our facility partners to ensure a safe indoor environment for those businesses who are responsible for keeping our country and our citizens operational during these challenging times. To verify NADCA membership, please visit the "Find a Pro" directory at nadca.com.  As a proud NADCA Member, Modern PURAIR is working through this pandemic to service our clients in the effort of ensuring maintenance of acceptable conditions at facilities providing health and medical care, veterinary and/or daily residential care facilities, and other services necessary to prevent an immediate threat to the health, safety, and welfare of the public.
Modern PURAIR's C
ommitment To Our Clients And The Communities We Serve Regarding COVID-19
At Modern PURAIR®, we live and work in our communities across Canada. We feel a deep-rooted responsibility for the health and safety of our people, their families and the communities we serve. In response to COVID-19 we are actively working to ensure the health and safety of everyone that PURAIR services. Here's what we are doing:
Focus on cleanliness of our equipment, and new disease prevention standard operating procedures (SOP)
In our PURAIR Sprinters and our office space, we remain focused on cleanliness. In addition to our industry-leading SOP's and standards, we have implemented our Infectious Disease Prevention – Post Job Cleaning Digital Checklist. This new SOP increases the frequency of cleaning tasks with a focus on high-touch surfaces, including; Air lines, PURCURx rods, PURAIR Vacuum Unit, iPads, iPhones, Tool kits, Steering Wheels, and Sprinter door handles. Technicians are required to wash and disinfect their hands upon arriving at each job and prior to leaving each job. This is mandatory today. Keyboards, Computer Screens, and other high-touch areas in our office spaces will be sanitized throughout the day and at the end of each shift.
We are requiring employees to stay home from work if they experience any symptoms or have recently travelled to high risk areas.  In abundance of precaution we have also made the decision for our technicians to no longer "shake hands" with the client, but to instead "wave".
Serving our clients
Throughout this situation, we will continue to serve our clients, vendors, and partners in many ways at your place of business, at your residence, and through our ongoing partnerships with restoration companies, property management companies, and School Districts across the country for cleaning, decontamination, and restoration.
During this time in particular, we ask any customers that experience any symptoms or have recently travelled to high risk areas to notify our team in advance of the job so that we can take the necessary safety precautions or postpone the service as required by the situation.
For more than 13 years, Modern PURAIR's commitment to the communities we work and live in has endured. Today that same commitment continues to guide all our actions. We're continuing to monitor developments closely and are following the guidance of public health authorities. As the situation changes, we'll change with them and keep you informed.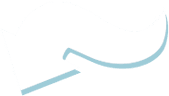 ENTER POSTAL CODE
Enter your postal code to book your appointment online now!
Use Promotion Code "SAVE10"
or call us today to speak to a live Modern PURAIR® Customer Care Agent:
800-996-3878
REVIEWS ★★★★★ Call Toll Free:1 (800) 996 3878Modern PURAIR® News The latest news and helpful tips about Air Health.Consumers looking for the highest level of home air quality are turning to Modern PURAIR's whole home air purification systems.  These systems are...
FURNACE AND AIR DUCT CLEANING
We have developed an exclusive PUR CURx® Contact Cleaning Scrub System that actually scrubs all 4 sides of your duct system.

INDOOR AIR QUALITY TESTING
We spend an average of 90% of our time inside, and your home might contain air pollutants that may be hazardous to our health.

DRYER VENT CLEANING
Dryer fires are more common than chimney fires. Reduce the risk with frequent dryer vent cleaning.

AIR PURIFICATION
Provide your family with the clean air using our HEPA Filters and Germicidal UVC/UVV Light technology

AIR DUCT CLEANING
All four sides of the ductwork are thoroughly scrubbed clean, thanks to our trademarked PUR CURx® Contact Cleaning Scrub System.

FILTER MAINTENANCE PROGRAM
A Filter Maintenance Program Designed To Best Fit Your Needs. Filters need to be properly selected and maintained to function properly.

DRYER VENT CLEANING
Dryer fires are more common than most people think. Mitigate the risk by cleaning vents often.

COIL CLEANING
Modern PURAIR® Offers the most cost-effective HVAC equipment evaluation, coil cleaning, filter maintenance, and IAQ solution with our industry leading 30 day satisfaction guarantee.

AIR PURIFICATION
Provide your commercial building occupants with the clean air using our HEPA Filters and Germicidal UVC/UVV Light technology

INDOOR AIR QUALITY TESTING
On average, 90% of our time is spent indoors. If your business's air contains pollutants or allergens, how is this affecting your life?
© 2021 Copyright - Modern PURAIR®. All rights reserved.