Modern PURAIR®
 

News
The latest news and helpful tips about Air Health.
Why Is It Important to Choose a NADCA Member for Duct Cleaning?
[vc_row][vc_column][vc_column_text]In the world of duct cleaning, there's a wide disparity between legitimate providers of indoor air quality and fly-by-night operators who over-promise and under-deliver. That's why it's important to hire reputable companies who are experienced and certified when it comes to HVAC cleaning. And for this you can turn to
NADCA
, the National Air Duct Cleaners Association – its members follow a higher standard in HVAC cleaning, inspection and restoration.
Avoid the Scam Artists & Fly-By-Nighters
Sadly, duct cleaning seems to have fallen victim to a variety of scam artists, bait-and-switch operators and companies of questionable repute. Sometimes the "deal" comes in the form of a coupon, either by mail or online. Another common ploy is telemarketing, where a supposed "representative" of a company offers an unbelievable rate on duct cleaning for your home. That's your clue, of course: if it sounds too good to be true, it probably is.
The best-case scenario for most of these offers is that you'll get an inferior product and be deprived of the value that you paid for. From there it spirals downward to:
Services not performed at all (the "swindle")
The "bait and switch," being promised a service and then convinced to pay more for something purported to be "better" (when of course you're still not getting value for money)
Shoddy workmanship performed (you might even end up paying more to undo the damage done and get the job done right)
Possibly be inviting someone into your home who isn't bonded and may have ulterior motive
As you can see, the tempting offer of a 'low price' really isn't worth the risk nor hassle.
NADCA Members Follow a Higher Standard
Instead of taking risks with your indoor air quality and HVAC cleaning, get peace of mind by hiring a firm that holds NADCA membership. How does this benefit you? NADCA requires all of its members to:
Have at least one NADCA-certified Air Systems Cleaning Specialist (ASCS) on its staff
Maintain general liability insurance
Agree to clean in accordance with NADCA standards & code of ethics, as well as ACR standards for assessment & cleaning
This means that when you hire a NADCA member to inspect and clean your HVAC system (including furnace, air ducts, dryer vents and more), you're getting a superior standard and better results.
How Modern PURAIR Holds an Even Higher Standard
As you may have guesses by now, Modern PURAIR® holds membership in good standing with NADCA. Our goal is not just to meet the NADCA standards, however, but to exceed them. That's how we've become western Canada's leading provider of indoor air quality. When you book with us, you'll soon be greeted by one of our friendly tech-teams arriving at your home or business in a clean, blue truck. From top to bottom, we make sure the job is done thoroughly and to your satisfaction. We clean the hard-to-reach places along the HVAC system, and we'll show you how much dirt and debris was collected in the process. Our repeat business and customer testimonials speak for themselves.
Contact Modern PURAIR®today to book your next air duct cleaning or dryer vent cleaning, and experience the difference that the PURAIR® way makes.[/vc_column_text][/vc_column][/vc_row]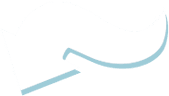 ENTER POSTAL CODE
Enter your postal code to book your appointment online now!
Use Promotion Code "SAVE10"
or call us today to speak to a live Modern PURAIR® Customer Care Agent:
800-996-3878
REVIEWS ★★★★★ Call Toll Free:1 (800) 996 3878Modern PURAIR® News The latest news and helpful tips about Air Health.Consumers looking for the highest level of home air quality are turning to Modern PURAIR's whole home air purification systems.  These systems are...
FURNACE AND AIR DUCT CLEANING
We have developed an exclusive PUR CURx® Contact Cleaning Scrub System that actually scrubs all 4 sides of your duct system.

INDOOR AIR QUALITY TESTING
We spend an average of 90% of our time inside, and your home might contain air pollutants that may be hazardous to our health.

DRYER VENT CLEANING
Dryer fires are more common than chimney fires. Reduce the risk with frequent dryer vent cleaning.

AIR PURIFICATION
Provide your family with the clean air using our HEPA Filters and Germicidal UVC/UVV Light technology

AIR DUCT CLEANING
All four sides of the ductwork are thoroughly scrubbed clean, thanks to our trademarked PUR CURx® Contact Cleaning Scrub System.

FILTER MAINTENANCE PROGRAM
A Filter Maintenance Program Designed To Best Fit Your Needs. Filters need to be properly selected and maintained to function properly.

DRYER VENT CLEANING
Dryer fires are more common than most people think. Mitigate the risk by cleaning vents often.

COIL CLEANING
Modern PURAIR® Offers the most cost-effective HVAC equipment evaluation, coil cleaning, filter maintenance, and IAQ solution with our industry leading 30 day satisfaction guarantee.

AIR PURIFICATION
Provide your commercial building occupants with the clean air using our HEPA Filters and Germicidal UVC/UVV Light technology

INDOOR AIR QUALITY TESTING
On average, 90% of our time is spent indoors. If your business's air contains pollutants or allergens, how is this affecting your life?
© 2021 Copyright - Modern PURAIR®. All rights reserved.