Modern PURAIR®
 

News
The latest news and helpful tips about Air Health.
Myths & Facts of Duct Cleaning and Indoor Air Quality
In the world of Indoor Air Quality, we see a lot of myths and misconceptions floating around out there. Not to mention a good amount of confusion surrounding some essential dos and don'ts. At Modern PURAIR
®
our mission is to provide clean indoor air for our clients. One of our goals is to help educate people on the importance of indoor air quality, and how to separate the myths from the facts. In this article we'll discuss and dispel six of those myths, some of the bigger (and more egregious) things we see in the industry and ways that we can help you.
Myth #1:  Indoor Air is the Same As (or Better Than) the Air Outside
You'd think, right? After all, those walls and roof must be blocking out the pollution. Plus, you can control the environment inside, so it must be better, right? Not even, unfortunately. While it's true that the home's exterior shell does protect us from many of the elements (rain, wind and snow, to name a few), there's still a fair amount that finds its way through into your home. So if there are pollutants or allergens in the air around your home (smog, pollen, smoke from fires, etc.), some of that could potentially affect your breathing. That means right off the bat, you could be facing some challenges in your home's indoor air quality.
Add to that a whole host of pollutants, allergens and other potentially harmful elements that the typical home can generate, and it starts to become clear (no pun intended) that the air inside a home is probably much worse than the air outside. How much worse?
Indoor Air is Worse Than the Air Outside
According to the Environmental Protection Agency (EPA):
Indoor air is anywhere from 2x to 5x worse than outdoor air.
Let's pause and reflect on that for a moment.
The air outside is generally considered to be… not great. Not really good, even, depending on where you live. Concern for the environment has been growing, and pollution in North America has been curbed to some extend over recent years. Still, if you live in or near a city, the air outside contains pollutants from auto emissions, industrial output, even fireplace smoke and HVAC exhaust.
So if the air outside is problematic, how could indoor air be worse?
How much of a problem is this??
And what can we do about it???
We Spend Up To 90% of Our Lives Indoors
We've established that indoor air is worse than the air outside. Okay, but how much time do we spend indoors?
A lot, it turns out. In North America nowadays, we spend as much as 90% (yes, ninety percent!) of our time indoors. Does that figure sound high? Well, let's break it down. Sleep and work take up 16 hours of the day alone, maybe more with our workaholic ways (and most of society works indoors in this era). Add in transit time (car or public transit, indoors basically, unless you bike or walk to work), meals, TV time, shopping and entertainment, and it really is the overwhelmingly large portion of our time.
Doing the math:
Backing up a step, where is this poor indoor air coming from? What's causing it, exactly? And who is affected the most?
Some factors for subpar indoor air quality include:
Use of synthetic materials in construction
Energy-efficient buildings (lacking proper ventilation to provide enough air exchange)
Materials in furniture and appliances
Household cleaners, pesticides, personal care products and other toxic substances
When exposed to a combination of these, we can suffer effects including respiratory issues, headaches, flu-like symptoms and much more.
Who is most susceptible to this?
Unfortunately, infants and toddlers, seniors, and those with illnesses or disorders such as cardiovascular or respiratory disease are most at risk with poor indoor air quality.
That means that, as a homeowner, you may be putting your family at risk by the air that they are breathing throughout much of their lives.
What Can Be Done to Mitigate or Improve Indoor Air Quality?
Fortunately, the news isn't all bleak. On the contrary, in fact, there are steps you can take to improve the indoor air quality in your home or even your workplace.
Looking back at that list of pollutants and allergens, what could you cut back on, eliminate or replace? Chances are, there are natural alternatives to some of the chemicals currently in use in your home. While furniture and appliances are big and expensive to replace, cleaning solutions and personal care products are a relatively simple fix to swap. The movement towards natural, non-toxic, biodegradable and sustainable products has gained traction over the years, and any added cost of these goods (some in fact cost less!) is far outweighed by the health benefits they provide.
Another great and highly effective way to bolster indoor air quality is by ensuring that your HVAC system is running smoothly and cleanly. That starts with efficient gear and equipment that are well-tuned. It continues with proper cleaning of your HVAC system, including air ducts, furnace, dryer vents and more.
That's where Modern PURAIR® comes in.
We're Western Canada's leaders in Indoor Air Quality, providing HVAC cleaning services for 50 years now. Throughout BC, Alberta and Saskatchewan, our franchise partners serve their communities with furnace & air duct cleaning, dryer vent cleaning, filter maintenance, coil cleaning and much more – all with our PURAIR® systems and 30-day satisfaction guarantee.
Modern PURAIR® is committed to helping people breather easier in their homes and places of work. Contact us today to find out how we can help you improve your indoor air quality.
Myth #2: Air Ducts Don't Need Cleaning
We've already established that indoor quality is worse than the air outside (2x-5x worse, as explained in the previous section).
But can cleaning air ducts really help?
Do ducts actually get dirty?
Can we not just move into a home and have the same duct output for the duration?
Addressing the last question first, it would be great if things were that simple, wouldn't it?!
In a perfect world, we'd move into a home – be it a new house or a resale condo – and we'd have a clean, perfectly functioning HVAC system from the start and for eternity.
Sadly, things rarely if ever work that way.
Even in a new home, duct work can have issues. When a home is under construction, trades workers have a tendency not to treat your future home as they'd treat their own. You'd be surprised (or maybe not, if you've already experienced this yourself) what we find in the ducts of new homes: Coffee cups, cigarette butts, construction debris and much more. One of our associates even found a left over fast-food wrapper in an air duct once – complete with some "food" still in the wrapper. Imagine that! A homeowner makes the purchase of a lifetime, and this is how he or she could be in for a nasty surprise!
Over time, the HVAC system (ducts, dryer, furnace) collect dust, debris and other particulates. When air blows through the system, these undesirable materials (or components / by-products thereof) get kicked out into the air. This can have harmful effects on health and well-being (see 1st section, Myth#1 on Indoor Air Quality).
Thorough and regular cleaning of the duct work, furnace and dryer vents, therefore, is a highly effective way of getting ride of these pollutants, toxins and allergens.
How often should you clean your home's duct work?
While every home is unique, the following are recommended:
clean air ducts every 2-3 years
furnace cleaning can be done annually
dryer exhaust vents also annually (to prevent fire risk!)
and air filters should be swapped out every 2-3 months
At Modern PURAIR® we perform all of these services, as part of our decades-long commitment to provide our clients with better indoor air quality. Our revolutionary, patented PUR-CURx® Contact Cleaning System is highly effective as it scrubs all four sides of the ducts. We've earned stellar reviews, repeat business and great word-of-mouth through our service experience, from booking all the way through the cleaning process.
When our friendly tech team arrives in a shiny Modern PURAIR® truck, they will:
do a walk-through of your home or workplace
give you an up-front, bottom-line, transparent price
perform a thorough cleaning in a tidy, professional manner
and, best of all, show you what they were able to remove from the ducts!
The proof is in the pudding, as they say. We know that air duct cleaning works because we're able to see (and touch) the results.
Myth #3:  Air Duct Companies are Just a Scam
We'd like to think we disproved this with Myth #2.
But that's just part of the picture.
The majority of companies working in the indoor air quality space, including air duct cleaning, are hard-working, reputable firms. Some are better than others, some have deeper roots, but that's true for any industry, right?
There are, however, a few bad apples out there. Bad actors, if you will. And they're putting an unfortunate tarnish on the indoor air quality industry.
Who are we talking about?
They basically take three forms (with overlap not uncommon).
The Telemarketer
You've probably gotten that phone call. It seems to never come at a good time (then again is there ever a good time for this?). A voice on the other end of the line, God-knows-who calling from God-knows-where, is offering a great deal on duct cleaning. And, just by coincidence, they happen to be in your neighbourhood (isn't it disturbing that they know where you live??!!!) and wouldn't you like to take advantage of this limited-time offer?
If it sounds too god to be true, it probably is.
They'll use scare tactics, manipulation, truth-bending and outright misinformation to get you to sign up.
Best case scenario here, you'll end up with subpar work. You might have to pay more to have their 'work' fixed. Or, they might not even show up at all (having already gotten your payment, of course).
None of these are good.
None are worthy of your time or money.
Run. Run fast and far from these not-so-smooth operators.
The El-Cheapo Special
You may have seen a "Groupon" or other type of special advertised. $99 or some 'amazing' price on what seems like a 'bargain' for duct cleaning.
Let's say they're 'legit.' They could be. In some sense of the word.
What can you expect for this price?
A "quickie"
Questionable results
Unknown scheduling (with possible delays)
Someone who's unlicensed & uninsured entering your home or office
Would you trust your home & your family with this 'bargain' special? We wouldn't either.
The Bait & Switch
This one's a variation on El Cheapo, but with a bigger price tag at the end.
They come out to your house, perform a perfunctory duct 'cleaning,' then give you the hard-sell on a variety of "upgrades" and "enhanced" services (which they might also dare to frame as a "special today only").
If you're lucky – and strong-willed – you'll escape with only the $99 effort (and still need a proper duct cleaning).
Or you might find yourself shelling out more of your hard-earned money, and still received an inferior service. At that point, you could have spent the same amount (or less) and gotten a thorough HVAC inspection & cleaning from a NADCA-accredited HVAC company.
See a common theme here? The old adage "you get what you pay for" rings true in our industry as well. Or, in the case of a few bad apples – you get less.
Go with the Experts – Go with NADCA-Certified Air Duct Cleaners
On the flip side, by hiring a company that's a member of the National Air Duct Cleaners Association (NADCA) means that you're dealing with a legitimate, established company that has expertise in air duct cleaning. NADCA members:
Have at least one NADCA-certified Air Systems Cleaning Specialist (ASCS) on its staff
Maintain general liability insurance
Agree to clean in accordance with NADCA standards & code of ethics, as well as ACR standards for assessment & cleaning
In other words, NADCA member companies are trained and experienced in air duct cleaning, provide quality workmanship, and are committed to indoor air quality for the long term.
Nowhere will you find a better example of this (admittedly we're a bit biased, though our record speaks for itself) than with Modern PURAIR®.
We're the leading provider of indoor clean air in Western Canada, with locations across BC, Alberta and Saskatchewan. Being in business for several decades, we know the value of building and mainting a sterling reputation, formed by taking a long-term view towards customer relationships.
At Modern PURAIR®, we know that the air you and your family are breathing is of paramount importance. We're committed to providing the same level of excellence for you that we'd want for our own families. We show you the results of our cleaning so that you can see for yourself why it's beneficial, and we back all of our work with a 30-day satisfaction guarantee.
Myth #4: Only Call an HVAC Pro When There Is a Problem
If you've been reading up until now, you'll know that we're committed to indoor air quality. And clean air is a product of maintaining a proactive approach.
That's why it's important to employ the services of an HVAC professional in a proactive manner, not just reacting to problems that may arise along the way.
Sure, if you're noticing symptoms of HVAC issues – such as uneven air flow, rooms that are too cold or too warm, a spike in hydro bills, or a furnace or AC that's on the fritz – you might find yourself having to react to an HVAC problem. Fair enough. (we perform many of these services as well, though not repair per se)
By getting out ahead of problems before they arise (or get bigger), you can improve the air you're breathing and increase the long-term effectiveness of your HVAC system. This entails things like:
Performing furnace tune-ups regularly
Installing a smart thermostat
Inspecting your duct work (in new or lived-in homes)
Changing your air filters every 2-3 months
Cleaning your dryer vents annually
Cleaning your air ducts every 2-3 years
Inspecting ductwork, you might ask, what does that involve?
Glad you asked!
A NADCA pro (like Modern PURAIR® for example) can perform an inspection of your duct work with modern testing equipment. We'll show you how much air loss is occurring in your system as a result of leaks in the ducts. What's the solution to these leaks?
The answer is Aeroseal, a process begins by blocking off all registers & returns in the building, then forcing a sealant into all the ductwork. Wherever the leakage is, Aeroseal will fill those holes. In no time at all (usually around an hour), we can reduce the leaks by as much as 90-95%, restoring proper air flow and saving you money on hydro bills.
That's the kind of proactive approach we're champions of here at Modern PURAIR®.
Myth #5:  You Need to Change Air Filters Annually
This is a short one, we promise.
It's not a myth, is it? Don't you need to change air filters?
Yes! It's a trick question. You do need to change air filters. The proper interval is every 2-3 months.
Why?
Air filters are effective at mitigating numerous factors in indoor air quality as mentioned earlier in this article. But their efficacy is limited in time. Things start to build up. Depending on what and who is in your home, you may need to change out the filter as early as every two months (pets, more people, etc.) or you could wait until every third month for a home with fewer people, no pets, etc. Waiting any longer than this means that you're taxing the air filter and ultimately not letting it perform to its maximum ability.
Modern PURAIR® includes air filter selection and maintenance as part of our HVAC cleaning service.
Myth #6: Indoor Air Quality Cannot Accurately Be Tested or Gauged
While it's true that there's not one single test that gives a thorough and complete evaluation of the air we're breathing in our homes or places of work, this is not at all to say that no accurate tests exist. On the contrary, there is a plethora of means available to give us broad and specific insights of Indoor Air Quality (IAQ).
Some basics that you can start with on your own include:
Temperature
Humidity
Carbon Monoxide & Carbon Dioxide
Airflow
Next steps are a walk-through to check for:
Leaks
Water damage / moisture / standing water
Mold & mildew
Dirt & debris
Pest droppings
Then there are a whole battery of tests that can be performed to detect the presence of:
Radon
Asbestos
Bacteria
Allergens
Toxins
A variety of air quality monitors are available on the market, with some being more comprehensive and effective than others.
The science of indoor air quality is improving exponentially, and we're gaining more and more insight into this vital area. While it remains a moving target, we know that IAQ is an important factor in our well-being.
Count on the Indoor Air Quality Experts at Modern PURAIR®
As you can see, indoor air quality and air duct cleaning are complex and constantly evolving. At Modern PURAIR® we are committed to fostering knowledge and education in this arena. If you have any questions, want to know more about what you can do to better the air you breathe, or are ready to schedule a visit from one of our tech teams, contact us today. It is always our pleasure to serve you.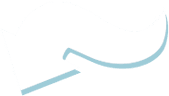 ENTER POSTAL CODE
Enter your postal code to book your appointment online now!
Use Promotion Code "SAVE10"
or call us today to speak to a live Modern PURAIR® Customer Care Agent:
800-996-3878
REVIEWS ★★★★★ Call Toll Free:1 (800) 996 3878Modern PURAIR® News The latest news and helpful tips about Air Health.Consumers looking for the highest level of home air quality are turning to Modern PURAIR's whole home air purification systems.  These systems are...
FURNACE AND AIR DUCT CLEANING
We have developed an exclusive PUR CURx® Contact Cleaning Scrub System that actually scrubs all 4 sides of your duct system.

INDOOR AIR QUALITY TESTING
We spend an average of 90% of our time inside, and your home might contain air pollutants that may be hazardous to our health.

DRYER VENT CLEANING
Dryer fires are more common than chimney fires. Reduce the risk with frequent dryer vent cleaning.

AIR PURIFICATION
Provide your family with the clean air using our HEPA Filters and Germicidal UVC/UVV Light technology

AIR DUCT CLEANING
All four sides of the ductwork are thoroughly scrubbed clean, thanks to our trademarked PUR CURx® Contact Cleaning Scrub System.

FILTER MAINTENANCE PROGRAM
A Filter Maintenance Program Designed To Best Fit Your Needs. Filters need to be properly selected and maintained to function properly.

DRYER VENT CLEANING
Dryer fires are more common than most people think. Mitigate the risk by cleaning vents often.

COIL CLEANING
Modern PURAIR® Offers the most cost-effective HVAC equipment evaluation, coil cleaning, filter maintenance, and IAQ solution with our industry leading 30 day satisfaction guarantee.

AIR PURIFICATION
Provide your commercial building occupants with the clean air using our HEPA Filters and Germicidal UVC/UVV Light technology

INDOOR AIR QUALITY TESTING
On average, 90% of our time is spent indoors. If your business's air contains pollutants or allergens, how is this affecting your life?
© 2021 Copyright - Modern PURAIR®. All rights reserved.