About Our Company
Your Full-Service Indoor Air Quality Company
COMMERCIAL
CUSTOMER REVIEWS
We have had the opportunity to work with numerous respected companies all across Canada. We are proud to have solved all of their air quality needs, providing them with a safe and healthy workplace.
Feel free to browse through our list of reviews to see how we were able to help each unique client!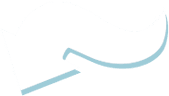 ENTER POSTAL CODE
Enter your postal code to book your appointment online now!
Use Promotion Code "SAVE10"
or call us today to speak to a live Modern PURAIR® Customer Care Agent:
800-996-3878
JOE MELE – STORE MANAGER
COOPER'S FOODS #145
REVELSTOKE, B.C.
COOPER'S FOODS
To Whom It May Concern:
It is without reservation that I recommend Marshall Mah operating Modern PURAIR® to perform any HVAC cleaning and maintenance that your business or home may require.
We have had the pleasure of having Marshall perform these duties at our business on a regular basis. Marshall has proven to be a true professional in his field, not only does he do a thorough cleaning, he does it so that store operation is not compromised.
Modern PURAIR® also is also committed to our maintenance schedule, without any reminders to his schedule. It has been a pleasure working with Marshall and look forward to a great long term business relationship. I welcome any further discussion on Marshall Mah's ability to perform professional work.
LONNI VAN DIEST – GENERAL MANAGER
MOXIE'S CLASSIC GRILL
1730 COOPER RD
KELOWNA, BC
MOXIE'S CLASSIC GRILL
In 2007, I decided to go out on a limb and get our ducts cleaned by the team at Modern PURAIR®.
I had been operating restaurants for over 10 years and never once thought of the duct work and the cleanliness. Just put filters in once and awhile. In fact, after some research, found that most of our company thought the same way. Get your HVAC serviced every 4 months and that's all there is to it.
From 2005-2007 I had noticed a great amount of dust in our building. Being very neurotic about cleanliness, (border line OCD), I would have my janitor work overtime to clean the ledges, baseboards, etc daily. Even half way through the day, (especially if the sunlight was shining through), the dust would be back. So, I spent money on my staff cleaning as well.
The team at Modern PURAIR® changed all this. And it did'nt take several visits or lengthy service over months to fix the dust problem. It was ONE service of the cleaning the duct and HVAC system and a monthly service of Modern PURAIR® filters.
The cleaning itself was instant and amazing. Before and after pictures were unbelievable. You could eat off the 25 year old ducts. This after YEARS of neglect. My guess is they had not been cleaned in over 10 years.
In the nearly 4 years since the service, the restaurant still remains fairly dust free. I have a happy janitor, staff and customers. It's a much healthier environment for my employees and customers. My OCD is curbed now on the dust issue as well!
KEITH W. STUTTERS – PRESIDENT
STUTTERS DISASTER KLEENUP
STUTTERS DISASTER KLEENUP
To Whom It May Concern;
I am pleased to have this opportunity to express our appreciation for the excellent services, which have been provided to Stutters Disaster Kleenup by Lane Martin and his company Modern PURAIR®.
Modern PURAIR® has provided Air Duct and furnace cleaning services to Stutters Disaster Kleenup since 1985. Lane and his staff have a thorough knowledge of all aspects of our industry. The combination of this knowledge and the dedication of their staff make Modern PURAIR® a key member of the partnering team, which supports our contract protocols.
As part of our team, Modern PURAIR® provides excellent level of customer service and an innovative technology that ensures that we have all specified services adequately covered. In summary, Modern PURAIR® is a very important part of our team for the professional manner in which they handle our cleaning requirements and also ensure industry standards are not only met but exceeded.
STANLEY WALT – PRESIDENT
CHANCES GAMING ENTERTAINMENT
KELOWNA, B.C.
CHANCES GAMING ENTERTAINMENT
Dear Lane,
I would like to compliment you on the excellent way in which you have taken care of revitalizing the HVAC systems at Chances. I will admit that I was apprehensive at first but you gave me confidence through your patient discussions with me that the course of action you laid out would be in the best interests of my property.
Your suggestion to completely clean all the duct work and inside of all the HVAC units and then to install new pleated filters over our old media has made a huge improvement in the level of dust settling on surfaces. Your team accommodated our schedule by systematically cleaning each unit during the night so as not to cause disruption and left our premises in a clean and tidy manner. I have had comments from staff and cleaners that the air quality has improved and that they feel better working in the building. I have had a trouble free year with my HVAC equipment and I believe efficiency has also improved.
Don has continued to monitor and record all filter changes and has made adjustments to filter change schedules so we are getting maximum value out of each filter change. He has also adjusted the types of filter media used in the units to insure the best performance. Don has made a small science out of maintaining a commercial building air system. I definitely fee I am getting value from your services.
Over the years I have had other companies perform these services and I have had my own staff do the job as well but Modern PURAIR® has done the job better than all the rest! Thank you for a breath of "fresh air".
SHUSWAP VETERINARY CLINIC
Dear Marshall:
I just want to thank-up for the thorough HVAC system clean-up you conducted for us in Spring 2010.
We are a very busy veterinary clinic and have been in the same location for over 30 years. The accumulated pet hair and dust in our vents was clearly becoming a problem. We had noticed staff allergies flaring up over the past while and I was suspicious of the HVAC system. While we had the vents vacuumed periodically a complete cleaning had not been done in quite awhile. As a result we engaged Modern PURAIR® to carry this out.
I was very impressed with you and your staff in working around our schedule, which basically meant you had to conduct the work on a Sunday. The change in air quality was immediately noticeable and the efficiency of our system was pronounced. No longer did the heating or cooling air have to slog through clogged pipes. As a result we have had the most comfortable working environment in a long while.
Well done. Thank you.
PAT ARCHIBALD – MANAGER
SHUSWAP VET CLINIC
CITY OF REVELSTOKE
To Whom It May Concern,
Modern PURAIR® has completed a number of duct cleaning jobs for the City of Revelstoke. They included City Hall, Public Works Buildings, Aquatic Centre, Fire Hall, and RCMP. The work was always done well and efficiently. Marshall approaches all aspects of his job with enthusiasm, is a hard worker, and punctual.
Yours truly,
TROY BRIGGS – BUILDING MAINTENANCE SUPERVISOR
CITY OF REVELSTOKE
REVELSTOKE, B.C.
FISCHER'S FUNERAL SERVICES & CREMATORIUM
To Whom It May Concern,
We are writing this letter regarding Modern PURAIR® and the exceptional service recently provided to our company.
We found Marshall Mah to be very knowledgeable and thorough during the time he came to give us our quote and also to clean our air system. He spent time diligently checking various aspects of our air system in detail. He gave us a lot of advice and showed us how to do a lot of the regular maintenance ourselves to make our system more efficient for the future. He was very cheerful and nice to have around the office. Even though the day was long, he and Kim ensured the job was finished and cleaned up.
We would highly recommend Marshal and Kim Mah of Modern PURAIR® for any duct cleaning and air quality maintenance.
Sincerely,
VINCE AND TAMMY FISHER – OWNERS
FISHERS FUNERAL SERVICES & CREMATORIUM
SALMON ARM, B.C.
CAN HEATH & DENTAL PLAN
Dear Marshall & Kim,
I want to thank you for all the work you did in cleaning our ventilation system. They all appreciated you covering their desks and work station, to keep them clean, and not leaving a mess for them to come back in to. Our staff and owners all commented on how fresh the building seems, and how nice it is to not be sneezing every time the heat or air conditioning kicks in. The fresher air, has the staff saying they feeling less fatigued as the day goes on.
In our business we look forward to helping people live a healthy life style, with cost effective health and dental care. Thanks to you, we can all breath easier which contributes to our healthy lifestyles.
We highly recommend Modern PURAIR®. You certainly are health and cost effective.
Sincerely,
NANCY KLASSEN – ADMINISTRATOR
CAN HEATH & DENTAL PLAN
SALMON ARM, B.C.
© 2021 Copyright - Modern PURAIR®. All rights reserved.