About Our Company
Your Full-Service Indoor Air Quality Company
REFER A FRIEND
PROGRAM
FROM RESIDENTIAL CLIENTS THAT TRUST MODERN PURAIR®
Modern PURAIR® is your full-service Indoor Air Quality company. We offer furnace and air duct cleaning, Indoor Air Quality Testing, Coil Cleaning, Dryer Vent Cleaning, and Filter Maintenance programs for your home or business including offices, retail locations, property management companies, restoration companies, schools, hospitals, and more.
We are Canada's largest Indoor Air Quality company, cleaning the duct work in thousands of commercial buildings, residential homes, high-rise apartments, hospitals, and schools with our trademarked PURAIR® cleaning systems.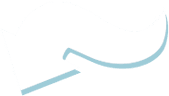 ENTER POSTAL CODE
Enter your postal code to book your appointment online now!
Use Promotion Code "SAVE10"
or call us today to speak to a live Modern PURAIR® Customer Care Agent:
800-996-3878
Do you ever find that your home, office, business, school, ( or any facility that you occupy) dusty? Do you find that it smells "old"? Stale? Itchy eyes? Allergies? Increased energy costs? Did you know that Indoor Air is up to 100% more polluted than the air outdoors?
Call Modern PURAIR®. We can clean almost any type of duct work without you ever lifting a finger. We'll remove the dust (dust mites), dander, pollen, odors, and allergies and we won't leave a speck of dirt behind. Experience what thousands of Canadians are already! Air the way it was meant to be. Clean Air. PURAIR®.
REFER A FRIEND TO START A FRANCHISE, GET $3000*

SERIOUSLY, IT'S THAT EASY!
AIR DUCT &
FURNACE CLEANING FAQ
DO I NEED MY FURNACE AND AIR DUCTS CLEANED? IF SO, WHEN?
The answer to this question is yes! Generally, the average residential home should have their HVAC system cleaned every 2-3 years. This includes new homes as well. New home HVAC systems usually contain post construction debris and chemical contaminates which then, is distributed throughout your air duct system and released into your indoor air. Older homes usually contain dirty and dusty furnace filters, duct registers, stagnant dust holding odors and constant dust build-up throughout your home. These are all just a few a signs indicating your HVAC systems needs to be cleaned.
WHAT ARE THE BENEFITS OF A CLEAN HVAC SYSTEM AND WILL THIS IMPROVE THE QUALITY OF MY INDOOR AIR?
Yes. Maintaining a clean HVAC system and providing proper filtration control (PUR CURx® filters and treatment using PUR CURx® ultraviolet lights) will reduce the risk in airborne contaminates in your home and will provide a clean PUR AIR environment.
HOW LONG DOES IT TAKE TO CLEAN MY HVAC SYSTEM?
From the time our friendly certified technicians meet and greet you, they will begin a walk through your home identifying the size and structure of you HVAC system. A quote will then be determined based on type of home, accessibility of the duct system and number of furnaces. Generally, an average size home will take approximately 2 – 2 1/2 hours to complete.
© 2021 Copyright - Modern PURAIR®. All rights reserved.