Modern PURAIR®
Commercial Air Duct &
Furnace Cleaning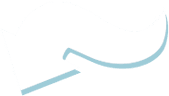 GET YOUR FREE COMMERCIAL DUCT CLEANING ESTIMATE
Trust The Industry Leader With Your Furnace, Ducts, Vents & More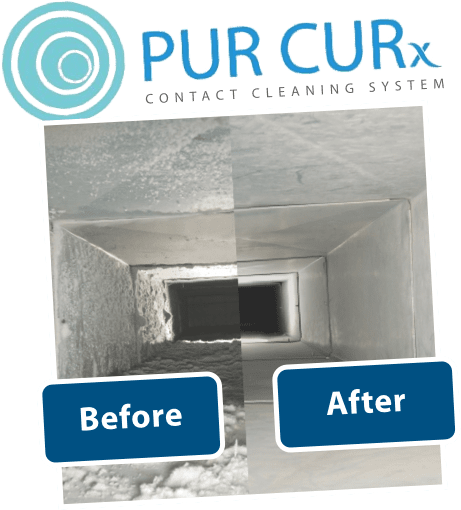 THE MODERN PURAIR®
ADVANTAGE
HERE'S WHAT WE HAVE TO OFFER TO OUR CLIENTS.
With the help of our exclusive trademarked PUR CURx® Contact Cleaning Scrub System, our air quality technicians can effectively clean commercial air ducts, furnaces and ventilation systems to eliminate any dirt, dust, and debris that have accumulated. Our cleaning system comes with a 30-day satisfaction guarantee that also allows you to see exactly what has been trapped inside of your air ducts, furnace, and vents.
Commercial Air Duct Cleaning
Commercial Furnace Cleaning
Gas Fired Boiler Cleaning
Air Quality Testing (VOC's, Harmful Gases, Dust, Allergens & more)
Commercial Vent & Dryer Vent Cleaning
Dust Collection System Cleaning
Coil Cleaning
PROUDLY SERVING
OUR COMMERCIAL CUSTOMERS


DUCT CLEANING BENEFITS AND TYPES OF
COMMERCIAL BUILDINGS SERVED
BENEFITS OF AIR DUCT CLEANING
INCREASED ENERGY EFFICIENCY
The energy savings from a properly cleaned and adjusted ventilation system will often pay for itself within 6 months.
REDUCED ALLERGY SYMPTOMS
Air duct cleaning can help employees and customers that are sensitive to pollen or other airborne irritants that trigger asthma or allergy attacks.
ELIMINATE TROUBLESOME ODOURS
Our PUR CURx® system has been proven to fully eliminate dirt and odours from your HVAC system, keeping everyone in your building breathing easily.
COMMERCIAL BUILDINGS COMMONLY SERVICED
CONTACT US FOR YOUR FREE ESTIMATE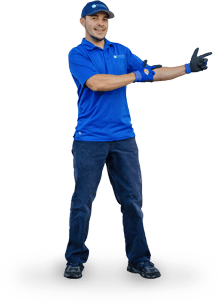 COMMERCIAL
AIR DUCT &
FURNACE

CLEANING

Commercial air duct cleaning requires knowledge and equipment that many residential duct cleaners cannot offer due to the increased duct length and complex system designs. Commercial HVAC systems tend to accumulate significantly more harmful build-up such as dirt, debris and chemical contaminate than residential buildings from increased use. Dirty air ducts can cause respiratory issues, foul-smelling air, and risk of fires.

In order to prevent all of this, it is recommended that you have your commercial HVAC system cleaned every 1-2 years. Signs that your air ventilation system is overdue for a cleaning include constantly dirty and dusty furnace filters, duct registers, stagnant dust holding odors and constant dust build-up throughout your commercial space.

At Modern PURAIR® we take pride in offering our clients services that begin with a walkthrough of your commercial space, continue with identifying the size and structure of your HVAC system, and providing a free estimate and thorough set of services from our professional team of air quality technicians.
FREQUENTLY 
ASKED QUESTIONS
HOW DO YOU KNOW YOUR HVAC SYSTEM WILL BE CLEAND PROPERLY?
With our trademarked PUR CURx® Contact Cleaning Scrub System, you can be confident that your furnace and ducts will be cleaned of any dirt, dust and debris buildup. Clean, fresh air will be flowing through your building, keeping your employees and customers breathing easily. All backed up with our 30-day satisfaction guarantee.
WHAT IS YOUR COMMERCIAL DUCT CLEANING PROCESS?
The first step is giving Modern PURAIR® a call, during which our friendly customer service agent will arrange a convenient time for our duct cleaning technician to visit your location. From there, the technician will take a look at your furnace and duct system, and provide you with a free estimate and a date for the cleaning. On the day of your cleaning, the technician will return with our state of the art equipment, and fully clean your duct system, afterward showing you all the dirt that has been removed from your air handling system.
WILL AIR DUCT CLEANING DISRUPT MY BUSINESS OPERATIONS?
No, our technicians will work to schedule your commercial duct cleaning during a time that won't negatively impact your business operations. This could be a weekend, early morning, or late in the evening depending on your typical business hours.
WHAT TYPE OF COMMERCIAL BUILDINGS CAN YOU CLEAN?
We can clean nearly any type of commercial building including malls, restaurants, bars, grocery stores, apartments, office buildings, warehouses and factories.
HOW IS YOUR DUCT CLEANING PRICED?
Our commercial duct cleaning is priced based upon the number of furnaces, the length and number of ducts, and the number of vents and air returns. Estimates are always free.
Get Your Free Commercial Duct Cleaning Estimate
TRUST THE INDUSTRY LEADER WITH YOUR FURNACE, DUCTS, VENTS & MORE
FURNACE AND AIR DUCT CLEANING
We have developed an exclusive PUR CURx® Contact Cleaning Scrub System that actually scrubs all 4 sides of your duct system.

INDOOR AIR QUALITY TESTING
We spend an average of 90% of our time inside, and your home might contain air pollutants that may be hazardous to our health.

DRYER VENT CLEANING
Dryer fires are more common than chimney fires. Reduce the risk with frequent dryer vent cleaning.

AIR PURIFICATION
Provide your family with the clean air using our HEPA Filters and Germicidal UVC/UVV Light technology

AIR DUCT CLEANING
All four sides of the ductwork are thoroughly scrubbed clean, thanks to our trademarked PUR CURx® Contact Cleaning Scrub System.

FILTER MAINTENANCE PROGRAM
A Filter Maintenance Program Designed To Best Fit Your Needs. Filters need to be properly selected and maintained to function properly.

DRYER VENT CLEANING
Dryer fires are more common than most people think. Mitigate the risk by cleaning vents often.

COIL CLEANING
Modern PURAIR® Offers the most cost-effective HVAC equipment evaluation, coil cleaning, filter maintenance, and IAQ solution with our industry leading 30 day satisfaction guarantee.

AIR PURIFICATION
Provide your commercial building occupants with the clean air using our HEPA Filters and Germicidal UVC/UVV Light technology

INDOOR AIR QUALITY TESTING
On average, 90% of our time is spent indoors. If your business's air contains pollutants or allergens, how is this affecting your life?
© 2021 Copyright - Modern PURAIR®. All rights reserved.