Modern PURAIR®
 

News
The latest news and helpful tips about Air Health.
Duct Cleaning after Fire/Flood Damage
Ventilation systems are out of sight, and all-too-often out of mind. If your home or property has experienced fire or flooding damage, neglecting to consider the impact that damage has had on your ventilation system can expose building residents to significant health risk. Consider the risks, and how to address them, with Modern PURAIR.
Fire Damage – Ventilation Risk
Burning wood on a fire outside isn't considered a health risk because smoke is provided 'perfect' ventilation, in that it is not contained to a space. Moreover, wood is relatively non-toxic when combusted.
The same cannot be said for fires that take place within a structure. Drywall, insulation, carpeting, furniture, etc. are comprised of toxic chemical compounds that, when combusted, represent significant risk to humans. Plastics and polycarbonates are cancer-causing carcinogens. Petrochemical compounds in building materials are toxic. When burnt, not only do these dangerous chemicals become airborne, but trapped within a structure they have nowhere to go but out windows and into vents.
Your ventilation systems are designed to filter out irritants and create clean air. Not designed to accommodate the nature of fires, your ventilation system will accumulate these dangerous materials during a fire, infecting the air quality of your home for months afterwards. The only way to comprehensively address this problem is with a full vent cleaning.
Mold Damage – Spore Accumulation
A similar thing happens with mold after a flood. Mold spreads via airborne spores, and these spores are known to accumulate within ventilation systems and filters. If your home or building has experienced flooding, there is a significant chance that mold spores are currently residing within your vents. Flooding creates the perfect circumstances for mold, and even if you've dealt with a mold growth resulting from a flood, you may have neglected to check your vents for spores!
Left neglected, spore presence in ventilation systems can lead to aggressive mold growth throughout your home. Fast-travelling air is the perfect vehicle for spores to travel to every space in your home, and vents provide just that, in an environment that is not only hidden from your view, but constantly providing mold a constant flow of nutrients and moisture.
Mold or Fire – Call Modern PURAIR
If your home or property has experienced even minor mold or fire damage, it is worth calling Modern PURAIR for an inspection of your ventilation system. Toxic carcinogens from even small fires can represent significant health risks; and even minor amounts of mold can develop over time into a significant mold problem.
In either case, fire or mold, it pays in peace of mind and the health of home or property residents to schedule a ventilation inspection with Modern PURAIR. No amount of dangerous particulate or mold spores are acceptable, so to ensure they aren't circulating your home, get in touch with Modern PURAIR.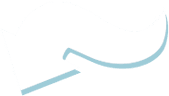 ENTER POSTAL CODE
Enter your postal code to book your appointment online now!
Use Promotion Code "SAVE10"
or call us today to speak to a live Modern PURAIR® Customer Care Agent:
800-996-3878
REVIEWS ★★★★★ Call Toll Free:1 (800) 996 3878Modern PURAIR® News The latest news and helpful tips about Air Health.Consumers looking for the highest level of home air quality are turning to Modern PURAIR's whole home air purification systems.  These systems are...
FURNACE AND AIR DUCT CLEANING
We have developed an exclusive PUR CURx® Contact Cleaning Scrub System that actually scrubs all 4 sides of your duct system.

INDOOR AIR QUALITY TESTING
We spend an average of 90% of our time inside, and your home might contain air pollutants that may be hazardous to our health.

DRYER VENT CLEANING
Dryer fires are more common than chimney fires. Reduce the risk with frequent dryer vent cleaning.

AIR PURIFICATION
Provide your family with the clean air using our HEPA Filters and Germicidal UVC/UVV Light technology

AIR DUCT CLEANING
All four sides of the ductwork are thoroughly scrubbed clean, thanks to our trademarked PUR CURx® Contact Cleaning Scrub System.

FILTER MAINTENANCE PROGRAM
A Filter Maintenance Program Designed To Best Fit Your Needs. Filters need to be properly selected and maintained to function properly.

DRYER VENT CLEANING
Dryer fires are more common than most people think. Mitigate the risk by cleaning vents often.

COIL CLEANING
Modern PURAIR® Offers the most cost-effective HVAC equipment evaluation, coil cleaning, filter maintenance, and IAQ solution with our industry leading 30 day satisfaction guarantee.

AIR PURIFICATION
Provide your commercial building occupants with the clean air using our HEPA Filters and Germicidal UVC/UVV Light technology

INDOOR AIR QUALITY TESTING
On average, 90% of our time is spent indoors. If your business's air contains pollutants or allergens, how is this affecting your life?
© 2021 Copyright - Modern PURAIR®. All rights reserved.