Modern PURAIR®
 

News
The latest news and helpful tips about Air Health.
Modern PURAIR®'s proven system works. From our 30-day satisfaction guarantee; to our award-winning, national call center support; to our innovative marketing programs; to our trademarked cleaning systems; to our delivery of impeccable Franchisee support….Modern PURAIR is committed to continued success in the national marketplace.
Modern PURAIR's franchisees are true professionals – trained and motivated business owners of a highly recognizable and highly memorable brand. Supported by over four decades of experience and expertise, Modern PURAIR's Franchisees are perfectly poised to build their success in the blossoming $750 million Canadian Indoor Air Quality industry.
Our track record is consistently backed up by impressive numbers. We consistently achieve strong profit margins, thanks largely to our exclusive cleaning systems and trademarked product lines.
We invite you to start your own business, the Modern PURAIR way.
IS THIS YOU?
Are you a goal-oriented person with drive to build a highly successful business following a proven system?  If so, a Modern PURAIR Franchise could be a good fit for you.   And if you have a background in sales, marketing, and leadership – you are well poised for success in our system. 
 
In summary, here's what it takes to succeed in the Modern PURAIR Franchise System:
Sales and business development ability

Leadership skills

Desire to provide a high level of customer service

$70k in liquid capital – [we have financing available for the right candidates]

Drive to build your own, successful business 
WHAT TO EXPECT FROM MODERN PURAIR
Modern PURAIR will guide you through the entire process of starting and operating your business.  This includes standardized and proven systems and programs that have been proven to work and ensure success.
 
THE INDUSTRY'S MOST RECOGNIZED BRAND
Modern PURAIR is Canada's most recognized indoor air quality brand, which brings immediate brand recognition and trust with both commercial and residential clients.   With just one look it is clear, Modern PURAIR stands out from the crowd.  We are driving national and regional programs with commercial clients to bolster your local business development initiatives.  Plus our co-op marketing initiatives help drive regional awareness.
 
PUBLIC RELATIONS
Your Business Development Coach will work with you to craft your story to help you land free media coverage in your local market as part of your start-up.
THREE STEPS TO BECOMING A PURAIR FRANCHISE OWNER  
 
STEP 1- DISCOVERY
DISCOVERY CALL
The first call is a simple conversation where you can learn about the Modern PURAIR Franchise System, the leadership team, and what sets us apart.  If it seems like there could be a good fit, we'll schedule a telephone interview.
 
TELEPHONE INTERVIEW
The telephone interview is a two-part call where we will dive deeper into the PURAIR Franchise model and what makes PURAIR franchises stand apart from the competition.  We'll then ask you a series of questions to help us get to know you better.  The purpose of this call is for us to both get a better feel for if this would be a good fit.
GETTING TO KNOW YOU QUESTIONNAIRE
We'll send you a questionnaire for you to complete that is used as part of the vetting process and to help get you thinking about franchise ownership. 
FRANCHISE DISCLOSURE DOCUMENT
A franchise disclosure document (FDD) is a legal document which is presented to prospective buyers of franchises in the pre-sale disclosure process.
 
STEP 2 – RESEARCH
We'll set you up with a template that you can use to run your own market research. 
 
PEER REVIEW
We'll organize calls for you with existing franchise partners where you can ask them questions on what to expect as a PURAIR Franchise owner and what they have learned through the process.
 
BUDGETING
Based on the findings of the market research that you conducted in your market research, we will help you build a budget, understand your breakeven point, and form a business case.
 
STEP 3 – THE FINISH LINE
FINANCIALS
We'll review your financial situation to ensure that you qualify for a franchise based on your financial situation and work with you on financing options that may be available and applicable to you.
MEETING
You'll be invited to join us at The Vent Box, our head office in sunny Kelowna, BC where you will get a chance to meet our team in person, tour our award winning sales center, and see how our PURAIR Kelowna franchise, one of the most successful indoor air quality businesses in Canada, is operated. 
AGREEMENT
You've made it!  Now it's time to put pen to paper and complete your franchise agreement and award the franchise.  At this point, we'll also place your order for your PURAIR Sprinter Van.
 
TRAINING
After the franchise has been awarded, we'll have you back to Kelowna for startup training that involves both classroom training and practical application.  Don't worry, we'll be here to support you throughout the entire process as you get your new business up and running and on an ongoing basis.
CONTACT US AND TAKE THE NEXT STEP 
Neil Grant
Director of Franchise Development
Modern PURAIR®
Toll Free: 1.800.996.3878
Direct: 1.778.760.1171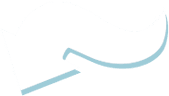 ENTER POSTAL CODE
Enter your postal code to book your appointment online now!
Use Promotion Code "SAVE10"
or call us today to speak to a live Modern PURAIR® Customer Care Agent:
800-996-3878
REVIEWS ★★★★★ Call Toll Free:1 (800) 996 3878Modern PURAIR® News The latest news and helpful tips about Air Health.Consumers looking for the highest level of home air quality are turning to Modern PURAIR's whole home air purification systems.  These systems are...
FURNACE AND AIR DUCT CLEANING
We have developed an exclusive PUR CURx® Contact Cleaning Scrub System that actually scrubs all 4 sides of your duct system.

INDOOR AIR QUALITY TESTING
We spend an average of 90% of our time inside, and your home might contain air pollutants that may be hazardous to our health.

DRYER VENT CLEANING
Dryer fires are more common than chimney fires. Reduce the risk with frequent dryer vent cleaning.

AIR PURIFICATION
Provide your family with the clean air using our HEPA Filters and Germicidal UVC/UVV Light technology

AIR DUCT CLEANING
All four sides of the ductwork are thoroughly scrubbed clean, thanks to our trademarked PUR CURx® Contact Cleaning Scrub System.

FILTER MAINTENANCE PROGRAM
A Filter Maintenance Program Designed To Best Fit Your Needs. Filters need to be properly selected and maintained to function properly.

DRYER VENT CLEANING
Dryer fires are more common than most people think. Mitigate the risk by cleaning vents often.

COIL CLEANING
Modern PURAIR® Offers the most cost-effective HVAC equipment evaluation, coil cleaning, filter maintenance, and IAQ solution with our industry leading 30 day satisfaction guarantee.

AIR PURIFICATION
Provide your commercial building occupants with the clean air using our HEPA Filters and Germicidal UVC/UVV Light technology

INDOOR AIR QUALITY TESTING
On average, 90% of our time is spent indoors. If your business's air contains pollutants or allergens, how is this affecting your life?
© 2021 Copyright - Modern PURAIR®. All rights reserved.