Modern PURAIR®
 

News
The latest news and helpful tips about Air Health.
How Marine Professionals Are Improving Air Quality For Their Crew
The History of a (now) Canadian Fishing Boat
Born in Denmark in the mid 80's, she is an impressive vessel that is 42 meters long with an 8-meter beam.  She is a stern trawler – a type of commercial fishing vessel capable of operating in nearly all weather conditions.  Trawling is a method of fishing where large fishing nets are pulled through the ocean at a certain depth. 
In the 2000's, the boat was relocated to the British Columbian coast where it began catching ground fish like Pacific Hake, Aarowtooth Flounder, Rock Sole, and Pacific Snapper.  On average, the watercraft spends 10 days at sea on each trip and can store 200 tonnes of fish in its onboard freezer.  This is the equivalent of over 7 shipping containers of processed fish.
For over 30 years, this vessel has served as a place of both work and living for its crew.  People often think about commercial fishermen spending most of their time outside breathing in the fresh sea air, but they don't think about how much time the fishermen are spending inside both as part of their work and rest.  As a result, the workers are faced with health issues caused by poor indoor air quality similarly to their landlocked counterparts.
Recognizing the Need For Clean Air on Commercial Vessels
The maintenance team for the boat are part of a growing community of marine professionals putting a focus on improving indoor air quality for their crew.  They brought in Modern PURAIR® to clean the air handling unit, air ducts, piping, and vents.  This air system acts as the "lungs" of the vessel cabins, intended to supply fresh air.  These are components that only professionals equipped with the proper equipment and training can adequately clean. 
Modern PURAIR® is a Canadian Indoor Air Quality Franchise that provides furnace and air duct cleaning, dryer vent cleaning, air conditioner coil cleaning, indoor air quality testing, and filter maintenance programs for homes, businesses, strata managed properties, and marine crafts.
As a result of many years at sea, the air handling unit on the vessel had been contaminated with rust.  Modern PURAIR® Nanaimo Franchise Owner Jeff Wilson, explained how the rust was breaking up and being pulled into the air handling blower, blasting the fragments into smaller, dust like pieces contaminating the air.  Modern PURAIR uses a combination of their proprietary, ultra-high powered PURAIR Vacuum and the PURCURx Contact Cleaning Tool (powered by compressed air) to completely clean the air handling unit, airducts, piping, and vents.  The results were remarkable. 
Modern PURAIR was able to clean the complete air system as well as provide an ongoing cleaning maintenance schedule to ensure that the crew is breathing clean and safe air while onboard.  Like in a home or commercial building, when the air system has been properly cleaned and maintained, not only will it make the air safer, but it will also allow the system to operate more efficiently – reducing energy consumption and unnecessary strain on the system.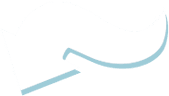 ENTER POSTAL CODE
Enter your postal code to book your appointment online now!
Use Promotion Code "SAVE10"
or call us today to speak to a live Modern PURAIR® Customer Care Agent:
800-996-3878
REVIEWS ★★★★★ Call Toll Free:1 (800) 996 3878Modern PURAIR® News The latest news and helpful tips about Air Health.Consumers looking for the highest level of home air quality are turning to Modern PURAIR's whole home air purification systems.  These systems are...
FURNACE AND AIR DUCT CLEANING
We have developed an exclusive PUR CURx® Contact Cleaning Scrub System that actually scrubs all 4 sides of your duct system.

INDOOR AIR QUALITY TESTING
We spend an average of 90% of our time inside, and your home might contain air pollutants that may be hazardous to our health.

DRYER VENT CLEANING
Dryer fires are more common than chimney fires. Reduce the risk with frequent dryer vent cleaning.

AIR PURIFICATION
Provide your family with the clean air using our HEPA Filters and Germicidal UVC/UVV Light technology

AIR DUCT CLEANING
All four sides of the ductwork are thoroughly scrubbed clean, thanks to our trademarked PUR CURx® Contact Cleaning Scrub System.

FILTER MAINTENANCE PROGRAM
A Filter Maintenance Program Designed To Best Fit Your Needs. Filters need to be properly selected and maintained to function properly.

DRYER VENT CLEANING
Dryer fires are more common than most people think. Mitigate the risk by cleaning vents often.

COIL CLEANING
Modern PURAIR® Offers the most cost-effective HVAC equipment evaluation, coil cleaning, filter maintenance, and IAQ solution with our industry leading 30 day satisfaction guarantee.

AIR PURIFICATION
Provide your commercial building occupants with the clean air using our HEPA Filters and Germicidal UVC/UVV Light technology

INDOOR AIR QUALITY TESTING
On average, 90% of our time is spent indoors. If your business's air contains pollutants or allergens, how is this affecting your life?
© 2021 Copyright - Modern PURAIR®. All rights reserved.