Modern PURAIR®
 

News
The latest news and helpful tips about Air Health.
Will The Dryer In Your Home Cause A Fire?
When to Clean Your Dryer Exhaust Vent and Why it Is Important
Have you noticed while doing laundry that the laundry is not dry after the cycle has finished?  Or have you noticed that your load of laundry is taking longer to dry than you remembered? Or does your laundry feel unusually hot after the cycle has completed?  If you have answered "yes" to any of these questions, your dryer exhaust vent may be clogged.  Experts recommend that dryer exhaust vents get professionally cleaned and inspected on an annual basis.  The reason this is is so important is not just about saving you time and money on your energy bills.  It's actually about fire safety.  The National Fire Protection Association (NFPA) reports that there are over 2,900 fires each year that are caused by clothes dryers.  As a result – 13 people died, 444 people were injured, and there was over $238,000 in direct property damage.
What You Will Notice After Having Your Dryer Exhaust Vent
The first thing you will be amazed with is seeing just how much dryer lint and debris was clogging up your exhaust vent.  There are several factors that impact the amount of lint and debris that is plugging your dryer vent.   A key factor is the length of the run of the exhaust vent (from the dryer to the outside of the building) as well as if there are any bends or elbows in the venting. Birds, animals, insects, and rodent often make their way into the dryer exhaust vent as they are attracted by the warmth and shelter provided.  People are often surprised when this is removed from the venting.
After all of this debris has been removed from the dryer exhaust vent, you will likely see improved dryer performance because the dryer is able to work as it was designed to.  This is because when the exhaust vent is clogged, the moist air is trapped inside the dryer – keeping the clothing wet.
How Often You Should Have Your Dryer Exhaust Vent Cleaned
Your dryer exhaust vent should be professionally inspected and cleaned once per year under normal use conditions.  Click here for more information on Dryer Vent Cleaning.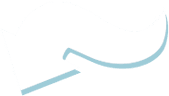 ENTER POSTAL CODE
Enter your postal code to book your appointment online now!
Use Promotion Code "SAVE10"
or call us today to speak to a live Modern PURAIR® Customer Care Agent:
800-996-3878
REVIEWS ★★★★★ Call Toll Free:1 (800) 996 3878Modern PURAIR® News The latest news and helpful tips about Air Health.Consumers looking for the highest level of home air quality are turning to Modern PURAIR's whole home air purification systems.  These systems are...
FURNACE AND AIR DUCT CLEANING
We have developed an exclusive PUR CURx® Contact Cleaning Scrub System that actually scrubs all 4 sides of your duct system.

INDOOR AIR QUALITY TESTING
We spend an average of 90% of our time inside, and your home might contain air pollutants that may be hazardous to our health.

DRYER VENT CLEANING
Dryer fires are more common than chimney fires. Reduce the risk with frequent dryer vent cleaning.

AIR PURIFICATION
Provide your family with the clean air using our HEPA Filters and Germicidal UVC/UVV Light technology

AIR DUCT CLEANING
All four sides of the ductwork are thoroughly scrubbed clean, thanks to our trademarked PUR CURx® Contact Cleaning Scrub System.

FILTER MAINTENANCE PROGRAM
A Filter Maintenance Program Designed To Best Fit Your Needs. Filters need to be properly selected and maintained to function properly.

DRYER VENT CLEANING
Dryer fires are more common than most people think. Mitigate the risk by cleaning vents often.

COIL CLEANING
Modern PURAIR® Offers the most cost-effective HVAC equipment evaluation, coil cleaning, filter maintenance, and IAQ solution with our industry leading 30 day satisfaction guarantee.

AIR PURIFICATION
Provide your commercial building occupants with the clean air using our HEPA Filters and Germicidal UVC/UVV Light technology

INDOOR AIR QUALITY TESTING
On average, 90% of our time is spent indoors. If your business's air contains pollutants or allergens, how is this affecting your life?
© 2021 Copyright - Modern PURAIR®. All rights reserved.