Modern PURAIR®
 

News
The latest news and helpful tips about Air Health.
Continuing Education for Restoration Professionals
Restoration professionals face many changes in their field and require continuing education to maintain IICRC Certification.  In Modern PURAIR®'s pursuit to maintain our status as Canada's leading indoor air quality provider for the insurance restoration industry, we have developed a continuing education course that has been approved by the Institute of Inspection, Cleaning, and Restoration to provide continuing education credits.
Heating, ventilation, and air conditioning (HVAC) is the technology of indoor environmental comfort.  It's goal is to provide thermal comfort and acceptable indoor air quality.  The HVAC System acts as the lungs of a home or business and is constantly "breathing" in and out.  The entire system can easily become contaminated on water and fire losses as well as during renovations or re-builds.
After a building has been impacted by fire or flood, the HVAC System may become contaminated and require remediation.  The IICRC S500 states that "Since HVAC systems circulate the air that workers and occupants breathe when the system is operating both during and after restoration, it is a critical component to the overall water damage restoration plan."  The IICRC Standard continues that "after excess water has been removed, the system should be thoroughly dried.  Mechanical system components should be evaluated and cleaned as necessary following NADCA ACR Standards.
The purpose of this course is to provide learners with an understanding of the HVAC system components and how they can become contaminated in a disaster.  Through this class, learners will understand how HVAC systems can impact indoor air quality as well as the process for evaluating and remediating the systems.  In this class, you will learn:
About the HVAC components and how they function

How different loss types contaminate the HVAC system

How HVAC contamination impacts indoor air quality

Industry standards and requirements

About the HVAC cleaning and restoration process  
Click here to see the Course Syllabus and learn more about the class and how to schedule a course at your office.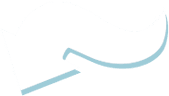 ENTER POSTAL CODE
Enter your postal code to book your appointment online now!
Use Promotion Code "SAVE10"
or call us today to speak to a live Modern PURAIR® Customer Care Agent:
800-996-3878
REVIEWS ★★★★★ Call Toll Free:1 (800) 996 3878Modern PURAIR® News The latest news and helpful tips about Air Health.Consumers looking for the highest level of home air quality are turning to Modern PURAIR's whole home air purification systems.  These systems are...
FURNACE AND AIR DUCT CLEANING
We have developed an exclusive PUR CURx® Contact Cleaning Scrub System that actually scrubs all 4 sides of your duct system.

INDOOR AIR QUALITY TESTING
We spend an average of 90% of our time inside, and your home might contain air pollutants that may be hazardous to our health.

DRYER VENT CLEANING
Dryer fires are more common than chimney fires. Reduce the risk with frequent dryer vent cleaning.

AIR PURIFICATION
Provide your family with the clean air using our HEPA Filters and Germicidal UVC/UVV Light technology

AIR DUCT CLEANING
All four sides of the ductwork are thoroughly scrubbed clean, thanks to our trademarked PUR CURx® Contact Cleaning Scrub System.

FILTER MAINTENANCE PROGRAM
A Filter Maintenance Program Designed To Best Fit Your Needs. Filters need to be properly selected and maintained to function properly.

DRYER VENT CLEANING
Dryer fires are more common than most people think. Mitigate the risk by cleaning vents often.

COIL CLEANING
Modern PURAIR® Offers the most cost-effective HVAC equipment evaluation, coil cleaning, filter maintenance, and IAQ solution with our industry leading 30 day satisfaction guarantee.

AIR PURIFICATION
Provide your commercial building occupants with the clean air using our HEPA Filters and Germicidal UVC/UVV Light technology

INDOOR AIR QUALITY TESTING
On average, 90% of our time is spent indoors. If your business's air contains pollutants or allergens, how is this affecting your life?
© 2021 Copyright - Modern PURAIR®. All rights reserved.